Inspire a new
perspective
on the world
Inspire a new perspective on the world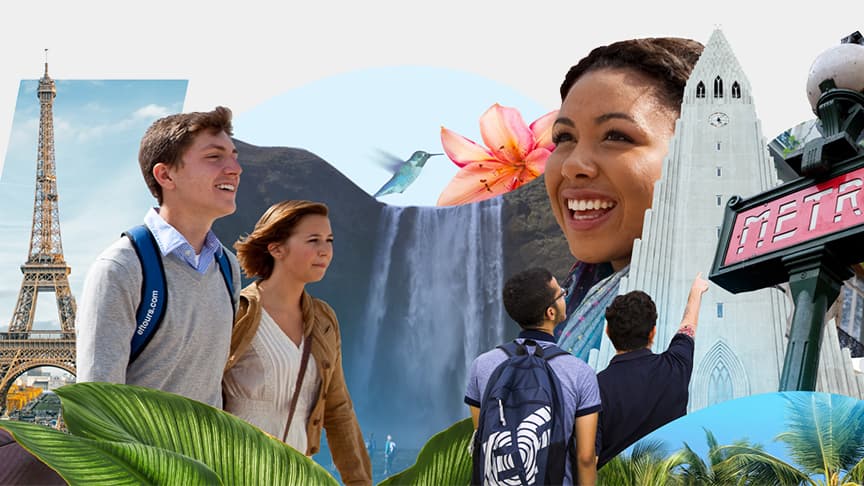 Reimagining student travel, one itinerary at a time
Our tours are curated by world travelers and subject matter experts who understand that compelling itineraries should be full of opportunities for experiential learning.
Our people are your people
/ / / / / /
Joining the EF family means you'll have the support of our community of educators, tour architects, operations wizards, and ever-curious explorers. We've experienced the transformative power of travel firsthand—and we can't wait to explore the opportunities that are out there for you and your students.
What's important to you is important to us
/ / / / / /
We believe travel is for everyone. When students go beyond the classroom it brings education to life, unlocks new potential, and opens a world of possibilities. That's why we prioritize safety, value, and the kind of learning that prepares students for the future and their futures.
---
Lowest prices →
---
Educational impact →
---
Tour reviews
Live, unedited & independent traveler reviews
For over 55 years, we've dedicated ourselves to one global mission: Opening the World Through Education.
Feel the impact of travel
Travel can be a big adventure, like exploring someplace new for the first time. But it's also about the smaller moments on the road. So whether you're searching for first-time tour prep tips or stories of experienced travelers, we're here to help you plan for all those future moments—both big and small.

Best Day Ever: Tokyo
Experience the culture of Japan through the eyes (and appetite) of Tour Director Kumiko.

3 minute read

EF's 2022 Global Leadership Summit
We bottled some of this event's magic in our student Summit video recap.

4 minute watch

Meet Carlos, an expert local guide
He gives the best guided tours of Spain—and he inspired his family to become local guides, too.

5 minute read
Hundreds of destinations. Endless possibilities.