Who was the most influential teacher you ever had?
—
We polled teachers who travel to find out which teacher influenced them most. Here's what they had to say.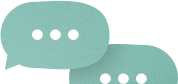 My middle school art teacher always said, "Make good choices." Each day, I aspire to learn more, see more, and be more than the previous day. I have learned from her to be courageous, independent, and to just have fun. Those skills will stick with me for the rest of my life.
– Samantha B.
Mrs. Cheryl Casbeer taught not only English, but life. I have gone twice on EF tours with her and my love for studying languages, music, and culture came from my experiences abroad with her. I learned to appreciate other cultures, opinions, and ways of life.
– Gabriel V.
Mrs. Nelson took me to Washington, D.C. and taught me that the world is to be explored. I am now on my 7th year of traveling with my students and passing on the same lesson!
– Minette K.
My AP Chemistry teacher, Mrs. Andrews, helped me realize that not everything you want will come easy. Hard work is required to succeed in life. She believed in us and challenged us. With hard work, I went from having a D in her class to having a high B.
– Denise A.
I had a social studies teacher who taught me how important it is to not only vote but to be informed of how government works. Because of him, I am more self-aware before forming opinions and I make sure to educate myself before taking a side.
– Trisha P.
Robert Pollard, my earth science and Spanish teacher, taught us to love ourselves, to love the world, to explore its cultures, and to do things for ourselves because that's how we learn. I plan on going into teaching and I hope that I will be as influential as he is.
– Miriah M.
Mr. Noll was a physical education teacher who taught the importance of being kind to others and confident in oneself. With his guidance and example, I have learned to stay true to who I am, and be understanding of those around me.
– Ryin B.
---
Want to be featured in our next issue?
Share your response to our next question: What are you looking forward to learning this summer?