WHAT IS SOMETHING UNEXPECTED YOU LEARNED WHILE TRAVELING?
— 
We polled teachers who travel to find out what they've gotten out of their experiences. Here's what they had to say.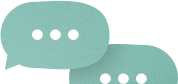 People of all cultures want the same two things…happiness in life and success for their children.
– John K.
That everyone sees things differently even when looking at the same thing.
– Stacey L.
I've learned while traveling with numerous students and parents over the years that anything and everything can happen and to always be ready for the unexpected!
– Brooke H.
I found that I have more courage than I thought. It takes confidence to travel, both alone and in groups, and my lifelong travels have encouraged me to take chances I might not have taken otherwise.
– Lynn L.
Even when traveling to the same place, no two trips are ever the same. Every trip has a different personality and feel. My favorite moments have been the times something grabbed my students that I didn't expect.
– Pia L.
I've learned how much of a risk taker I am and how small I am in this world.
– Nancy M.
The genuine friendliness of people. No matter where I go, most of the people are kind and willing to help.
– Nathan M.
The more you travel and learn about other places, the more objectivity you gain. It's paradoxical but true; to learn about who you are and where you come from, you need to leave that place and explore.
– Dan N.
Never expose your knee in the United Arab Emirates…the religious police will come and cover you up with a white robe!
---
Want to be featured in our next issue?
Share your response to our next question: Who has been your most influential teacher, and which of their lessons had the greatest impact on you?