Health and safety on tour
As the world opens back up to travel, your students' health and well-being continues to be our top priority. We are taking the necessary steps to help keep EF groups as safe as possible, and our thoughtful approach to travel means you can once again explore the world with confidence.
We're proud to have earned the World Travel & Tourism Council's Safe Travels stamp—the world's first-ever global safety and hygiene stamp for Travel & Tourism, designed specifically to address COVID-19 and similar outbreaks.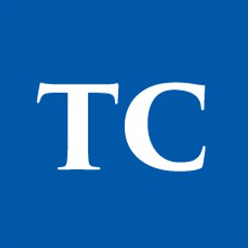 Additionally, we received a TOURCARE stamp from the United States Tour Operators Association, an international travel and tourism association and fellow recipient of the Safe Travels stamp. This TOURCARE stamp further recognizes the proactive measures we're taking to protect the well-being of our travelers.
COVID-19 Travel Guidelines
We want all of our groups to travel confidently, which is why EF is taking the necessary steps to help keep travelers as healthy and safe as possible. Our COVID-19 Travel Guidelines ask each traveler to do their part in keeping the tour experience safe for everyone.
Download the guidelines in English →
COVID-19 Entry Requirements
For their safety, we recommend that all travelers receive a negative COVID-19 test 24 hours prior to travel. Although most destinations and suppliers no longer require travelers to show proof of COVID-19 vaccination or a negative COVID-19 test, Group Leaders and travelers are able to access any requirements for their destination through their online account prior to tour.
Illness on tour
If a traveler is diagnosed with COVID-19 while on tour, the traveler diagnosed with COVID-19 will be required to isolate based on the guidance of the destination they are in or CDC guidelines. EF will coordinate and cover costs for the isolation period, as outlined in our COVID-19 Travel Guidelines.
Looking ahead
As we enhance and innovate on our own health and safety protocols, we'll continue to monitor guidance from local and federal authorities in the U.S. and internationally. We will incorporate new procedures where appropriate as part of the comprehensive safety measures that are standard on every EF tour.