An amazing Adventure
My husband, two teenagers, and I just returned home after participating in the Sydney to the Great Barrier Reef tour in Australia. It was an adventure that none of us will ever forget! I cannot narrow down what the best or favorite experiences were as they were all great! Our tour director was knowledgable, fun, and obviously passionate about directing our tour. She worked endlessly to make sure that we all had a good time and provided information that we would not have gotten elsewhere. Thank you EF for providing this tour and for going above and beyond to make it excellent!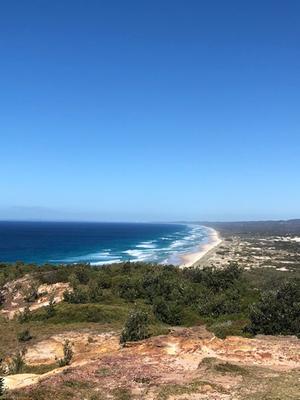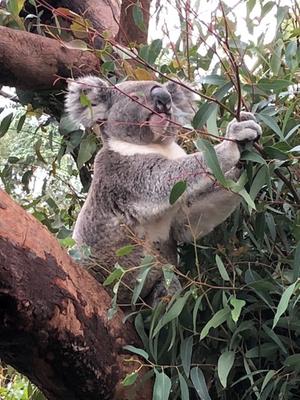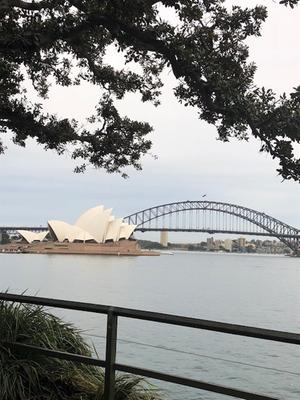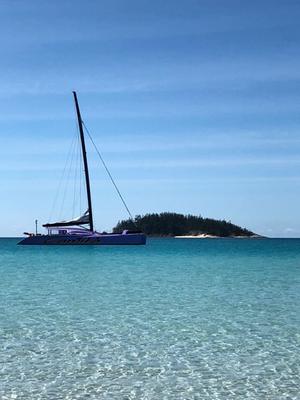 Best experience
Our TG was an amazing host! He was knowledgeable and personable. He made sure the kids and adults had a great time and gave us plenty of space to do our own thing between outings. Don't let this guy go!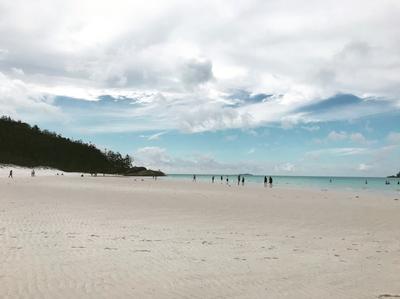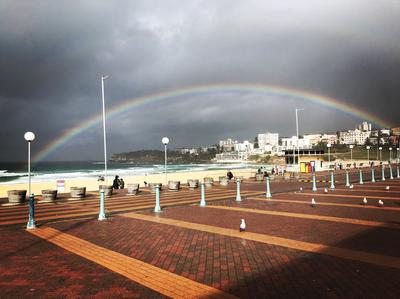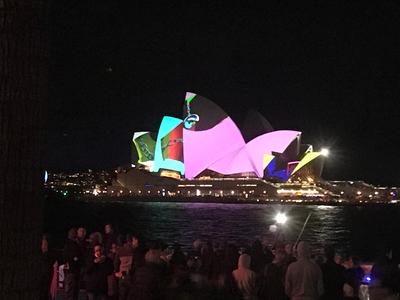 Loving it Down Under
A wonderful trip showcasing Australia's animals, culture & water sports. We fed and petted kangaroos in the wildlife park and saw wild ones at numerous hotels. Some of the kangaroos had joeys in their pouches who would poke out their heads. At one wildlife park, where you can take your picture next to a koala & pet it, the koalas were actively eating and climbing trees. Don't miss the excursion in Cairns to Kuranda where you'll learn so much about aboriginal culture. There you can try to throw a boomerang & spear. The train ride back to town was long and boring, would have rather taken a bus transfer back to the hotel. The Whitsunday Island cruise excursion was one highlight of the tour. All day on a catamaran cruising through beautiful islands with snorkeling, beach time, morning scones & tea, BBQ lunch and unlimited beverages! Finally snorkeling at the Great Barrier Reef. Everyone, even the non-swimmers, snorkeled. It's amazing to swim with fish you see in an aquarium and amongst colorful coral and sea anemone. The 90 minute ride out to the Great Barrier Reef can be rough so if you are prone to sea sickness make sure to take your meds! Unfortunately because of the long bus rides between destinations we arrived at most hotels between 7-8 pm, not being able to enjoy their wonderful pools or beaches. Included meals were average to above average with a choice of entree at several dinners, which was very nice. Finally what made the trip was our excellent tour director. She always recapped the day so we all knew what was expected and at every hotel posted start times and items you might need while we were out. She was a wealth of information for free time activities and helping you find a restaurant with food of your liking. I highly recommend this trip!
Absolutely EPIC!
The sight seeing was absolutely amazing! Our tour guide was fantastic! All of my smiles and memories go to him! This is the place to go if you want to have and not have to worry about a thing! I absolutely love everything about it!
Texas loves Downunder
From Sydney to Cairns--this is an exceptional tour! What an experience. From the people of Australia to the animals that you will find on no other continent, it is a trip that I will remember for a lifetime. Take time to talk to a stranger, they love to share their knowledge of the country. Take time to try veggiemite, it makes you wonder! Take the time to pet a kangaroo, that is when you know that you are there!
Amazing Trip!
Wonderful trip and exceptional tour guide! only complaints are:

1) we were not fully aware of the amount of time/days in bus for travel (3 full days). this should have been better communicated, or broken up better. 2 of the days were back to back.

2) the Croc Resort in Airlie Beach was AWFUL.