Great trip
Trip was great. Saw a lot of amazing sites and people! I was a little disappointed in one of the places we stayed at. It wasn't the best of accommodations, and also only box cereal and toast for breakfast. Also thought the tour was suppose to be all adults and we ended up meeting with 3 other groups comprised mostly of students. There was a lot of extra extrusions, that if you didn't do, it would have been too much free time.
Great Trip
Contrary to what some fake reviews say, this was an awesome trip. Yes, there are long bus rides but you cover a lot of ground. The hotels were excellent, and our guide / leader was great. I would highly recommend this program to everyone.

I thought the trip was a great introduction to Aus. / N/Z (though I would have liked one full day in Auckland). I am def. going to go back on my own for an extended visit - but I am so glad I did this to learn about the nations. Great job folks.
down under
I would recommend an option to attend a Roman Catholic Mass on Saturday pm or Sunday. Everything else was perfect. Thanks to everyone who made it possible.
Great guide and activities, but some review needed
It was a great tour with a great group leaders, but our Tour Guide was organized and on point. She went above and beyond to accommodate everyone's request. In going forward, I would tweak a few of the optionals offered and the mainstays of the trip. A great deal of this tour was on a bus traveling- maybe traveling at night, so we don't waste a day and have a light morning activity, or plan for the afternoon? With the rainforest canopy option which included boomerang, whipping lesson, and lunch could truly be a half day excursion versus a full day. We did a great deal of extras on this trip that you may want to include as part of the package overall with optionals - such as a surf lesson at Bondi Beach, visit to H*ll's Gate in NZ, or even a visit Hobbitton. In any case, it was an amazing experience, and we really enjoyed the Hangi Feast as well in NZ too. A let down of sorts was the Opera House and Taronga Zoo. Opera House tour was great, but felt for the students to enjoy the culture more should have maybe watched a performance on the main stage (not allowed to see at all) or a smaller venue by student performers. The Taronga Zoo was rushed and probably unnecessary because we had already been to an animal sanctuary and Currumbin before that to "hug a koala." Many would have liked to stay at Currumbin longer because it was extremely interactive with the indigenous animals of Australia, but had to get on the road for more travel. We were even able to partake in visiting an Australian Rules football game of the Sydney Swans while in Sydney for an epic game too. Maybe, if in season, check out the All Blacks or a sporting event to learn more about culture as well. Overall, it was a great trip and honestly really enjoyed our tour guide and the background knowledge she had of both countries.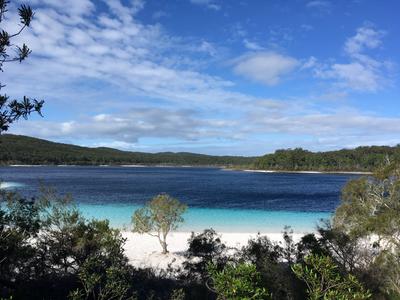 Awesome
I really had No idea what to expect from
This experience. I enjoyed it and My students had a great time, but being my first tour I would haven liked to be able to better prepare them for things like the bus rides, the weather, etc. the beginning of our tour was much warmer than we had anticipated. We also signed up for all of the excursions and would have liked a bit more down time in a few places. We did not realize there would be other stuff to do near our hotel. Overall our tour was great. I have a running list of notes for my next tour.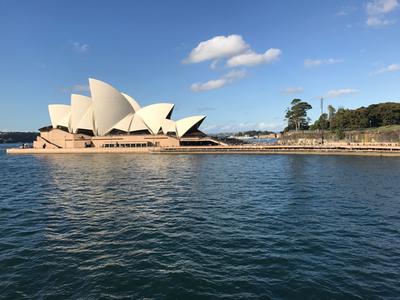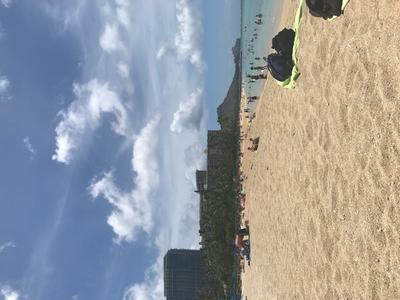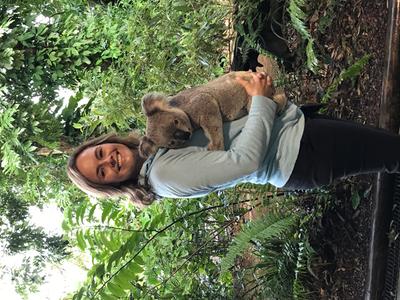 Exceeded All Expectations!
I came into the tour with very high expectations and they were all exceeded! It was an experience that my students and myself will never forget. Our tour director was outstanding, and helped to customize our tour to make it fun, and educational for the students! From holding a koala, going to an aussie Rules football match, rolling down a hill in a giant hamster ball, to being in a real Maori village for a feast, it was unbelievable from start to finish!
Wonderful Tour
It's an amazing tour seeing the best of Australia, and New Zealand, the whales & the Mauria people.
Great country to visit; wrong tour company
Included meals were subpar, sometimes inedible. Spent days riding the bus up and down the highway, stopping at rest stops for fast food and dirty bathrooms. Hotel rooms were beat up, dirty and bug-infested. One hotel room was over a 4 lane highway.
Good experience, but misleading
This was my second EF tour (I went to Europe July 2015), and I was, unfortunately, disappointed in comparison to my previous tour.

This trip is more expensive than others through EF, which is understandable due to the increased distance in travel. However, I found out a week before departure that only half of my dinners were included, which meant much more out of pocket expenses were expected. Additionally, on the trip there are A LOT of add-on activities that are also out of pocket expenses, such as Hobbiton.

Please also be prepared for a lot of travel time. Australia is nearly the size of the continental US, so if you start north of Brisbane and end in Sydney, you're looking at 6-8 hours of bus time. Which is OK, but I do not think this tour planned it as well as possible. I'd have rather driven later into the night to ensure more during the day. We had three days of bus time with lots of down time. It also would make sense to revamp the tour. Maybe do northern Australia and include the Reef, and then Sydney and Melbourne on a different tour.

Also, bring warm clothes. Many of our students were unprepared for the chilly temps in Sydney and New Zealand. It was tough on the body to go from such different climates and time zones, so prep for that too!

Beautiful sights and neat experiences, just felt like there were too many things I wasn't impressed with otherwise.
Fun Countires, Too Much Bus Time!
I don't believe it was well explained that there would be a lot of hours in a coach bus. In the pamphlet it explains how you will see all these wondrous sites, but it doesn't explain that its 4 hours in a bus here, 6 hours in a bus there. We spent significant time in a bus most days. My adults that were on the trip complained and my students got extremely tired from all the sitting. It was great to go to the three places we did (Australia, New Zealand and Hawaii), but the trip needs to be revamped in some manner because the cost did not match up with what we got (especially since we only had 6 of our 14 dinners included in Australia and New Zealand).