Great time!
A very fun trip with many options of activities and things to do and see. We enjoyed having free time and being allowed to do what we wanted and not feeling obligated. My students learned a lot on this trip and had a great experience in Spain.
Amazing Experience
Great experience!
Wonderful experience!
This trip was amazing! However, it would have been super helpful to have more descriptive detail about what to wear to church and the cathedral and the beach, etc.
Full experience
This is a short trip but if kids are well prepared before departing - art, arquitecture, history, food. Etc. than it gives you a full meaningful experience for the students. There's so much to experience, but you as the teacher must point out what has been learned before arriving. If you are just going for the ride it is still a great trip. The local guides fill that gap.
My Daughter's Trip
It was a great trip with great content. I felt my daughter returned from a trip where she had a blast and learned alot too.
go go go
The tour of Spain was both exciting and exhausting. Early mornings and long days allowed us to see a great deal however the trip felt somewhat grueling. From the time we got off the plane (after a 10 hour flight) we hit the ground running. No time for a shower or refresh the day of arrival and most days there was very limited time for bathroom breaks. Additionally, we originally flew into Madrid, took another flight to Barcelona, spent time in Barcelona and then DROVE for 7 hours back to Madrid. I feel it would have made much more sense to start in Madrid and fly home from Barcelona. The travel by bus ate up an entire day.
Great trip but rushed
Overall the trip was amazing. Wish we got to chose we're we could eat because I hated the food. If you do not like seafood you will not be eating for 8 days straight like me. The places we went were very rushed and did not have a lot of time to take pictures. I would recommend traveling in a small group if going. Our group had 51 students which was wayyyyy to much!
Best experience ever!
This tour was amazing and a very educational experience. Traveling with EF is quality! I'm glad that I had the best group director ever, and I can't wait to go again and experience new places with EF.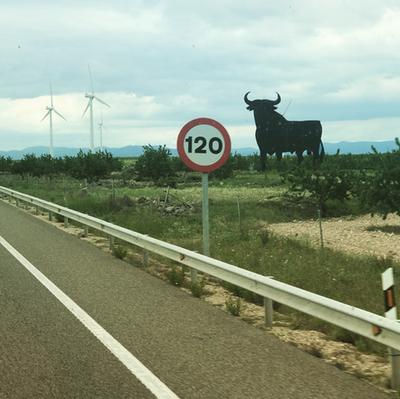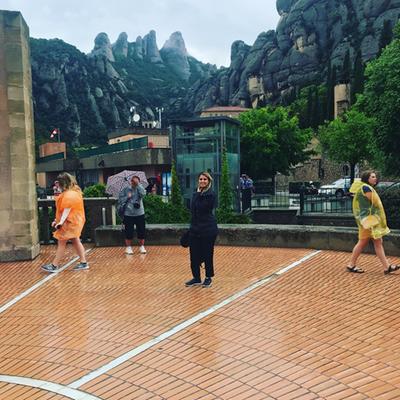 great opportunity if you have the right leader
EF Tours provides the organization, contacts, transportation and opportunities. After discussing the trip with my daughter, I feel that the experience you walk away with is very dependent upon your individual group leader. My daughter's teacher had a small group and she signed them up for every possible elective experience. Even then, there were several "down times". During those down times, my daughter's groups did things like boat tours, rented bike rides, trips out for coffee or dessert at local places. These occured while other group leaders rested and required that their students stay at the hotel. That said, she did enjoy the stops they made with all of the other groups. She felt that the hotels were nice and safe and that the food was decent. She's not a picky eater and there's almost nothing she won't try. We are in the process of signing her up for Peru next summer with the same teacher.
Great experience!
The itinerary was jam-packed with valuable educational sites, moving cultural experiences such as flamenco dancing, and good food!