Amazing Experience
Of all the tours and vacations I have ever experienced, this is by far the absolute best! Our tour director and all of our local guides were amazing! I believe that this is a trip that everybody needs to take!
Trip of a lifetime
As a parent sending my son off to other countries I was nervous. But the trip was well run his chaperone posted pictures of there day each night on a Facebook sight she set up which made us feel at ease. Pictures of smiling young adults , I could tell they were having a great time. Any teacher s or adults out there planing on running this trip please post pics for families Back home to view it makes us feel like we are there and a part of this wonderful experience. Great job EF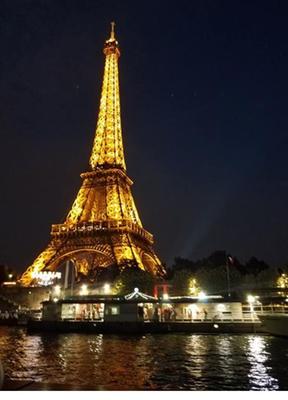 Would do it again in a heartbeat!
As a history buff like myself, this tour does an amazing job of focusing on WWII events as well as shedding the light on other major historical events that occurred in the major destinations (i.e. French Revolution sites such as Versailles, Napoleon's Tomb in Paris, Cromwell statue in London for the English Civil War, etc.) After taking AP European History in high school, this war was a perfect cherry on top of my well earned AP score. Our tour director was always accommodating our needs, and made changes to the schedule when necessary to make the most out of the trip. I always had great experiences with EF, and I look forward to frequenting them often in my future for my own individual travels as well as student tours for when I become a History teacher one day. Thank you, EF for giving me the opportunity to enlighten myself through traveling!
Worth Every Penny!
This was a trip of a lifetime. Not only did we visit major world capitals (London, Paris, Berlin), we were taken to the actual sites of major WW2 events ( Churchill's War Rooms, Normandy Beaches, real foxholes in the Ardennes forest, the Berlin Wall, and the site of the headquarters of Hitler's SS. I can't put into words how amazing this was... to be in the places you only ever read about or see in movies. There was fun time, too. The food and hotels were all great as well. I would recommend this to everyone who is a student of WW2. You will not be disappointed! I loved our EF Tour Director, too.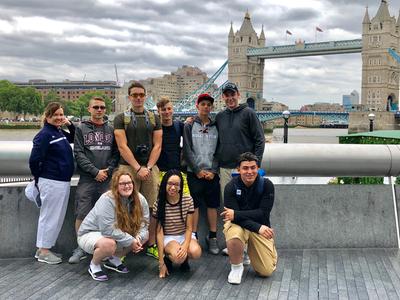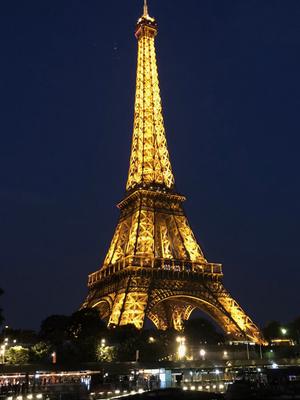 Okay Experience, but Poorly planned
The tour overall was a good experience, especially during free time. However the logistics of the trip were poorly laid out and often had to be changed at last minute due to problems with transit and other lack of planning. So much time was wasted and in some cases we missed opportunities on the schedule. The reliance on public transport was frequently a problem, though there were even problems with private coaches etc.
Amazing Experience!
This was the best trip that I have ever experienced. Our tour guide made sure that we all saw and visited everything we wanted to see. The accommodations were wonderful and the food was excellent. I will be looking forward to the next trip!
Fast paced but awesome
This one is not for the faint at heart! Fast paced, lots of traveling and moving but that's what you have to do to hit 5 countries in 12 days. Good mix of big cities, mid sized cities and smaller towns. The best part was Normandy, northern France and Belgium. Bastogne was awesome and not something we expected. All local guides were amazing. Wish we had more time in Normandy to see the beaches. Maybe cut a day out of Paris and add it to Normandy. Same with Salzburg. Maybe leave Munich earlier in the day to get more time there. We were very rushed. Or maybe even move to a hotel closer to Salzburg to save more time. All in all a great tour. Just be prepared to be on the go a lot and PACK LIGHT!!! Some of our folks didn't heed that warning and regretted it.
Great Exposure to Travel
Had a great trip, but would not recommend the teacher from Boise to EVER supervisor students on another trip. He completely ruined parts of the trip and some students entire experience.
70-mile-walker
Lovely Ferry ride across the English Channel--incredible sunset! I teared up at the American cemetery in Caen--all headstones face West. We finally got to the summit of the Eiffel--20 years waiting!! I gave up hope of getting to the Eagle's Nest when our tour guide had to step off the bus, stop traffic, and guide our driver back down the initial hill. Amazingly, we found another route up and experienced breath-taking views in the Alps.
Traveler beware: We were not given a direct flight from our international airport. Delayed flights caused us to miss connectors. We flew on 3 planes from 3 different countries (went thru customs 3 times) to get to Heathrow. We missed our whole first day of the tour. Our checked bag never got to us. It got to Heathrow after we left for France. They were supposed to send it to Paris and then to Berlin. Never happened. It was returned to us by our airline 2 days after we got home from the tour. The hotel in London gave us toothbrushes with teensy tubes of toothpaste to get us thru the first couple of nights. We were without deodorant for 2 days. I was without makeup and hairspray for 2 weeks. We had to buy a new suitcase, clothing, and toiletries along our way thru Europe. We bought 12 pairs of underwear in Paris 1/2 off. They were still 80 Euros. We checked 0 bags coming home. :-)
Great Experience!
I felt the tour was a very good value. I was able to see and experience many sites important to WWII and learned a great deal from our experienced tour director and local guides. The accommodations were typically European with a couple of locations being nicer than I expected for a group student tour. The meals were very good as well. The tour was a very pleasant experience.