Decent experience
The Russian Rhapsody was definitely an experience, to say the least. However, visiting Russia in general is an experience. I liked the way EF tours took care of travel plans, like hotel arrangements and the tour guide. They made it easy to hop on the plane and go from there. However, I am a senior undergraduate student, and I felt a little bit confined by the tour. I didn't always want to go on every tour but was obligated to because of program rules. Furthermore, every restaurant at which we ate was, to put it lightly, either cardboard hotel food or a tourist trap restaurant. Overall, I would not recommend this tour for anyone over the age of 20, and I would ask EF tour to provide a little freedom in the case of culinary and cultural experiences.
Truly impressive
I was prepared for a nice trip based on what I'd heard about EF tours from others. I was not prepared for the excellence exhibited at every level by EF staff; in particular the guides on the ground in Russia. Rather than the nice trip I expected, we had a wonderful trip. EF was truly impressive.
A memorable dream
It had been an early childhood dream to visit Russia. The trip finally came to its fruition this summer. I was amazed with the beauty of the countryside on our voyage between St. Petersburg and Tallinn, delighted with the awesome architecture in Moscow and impressed with the knowledge and experience of our guides. They simply mesmerized me with stories of the tzars and their families; it was almost as if royalty had "come back to life". Thank you, EF for helping make my dream come true.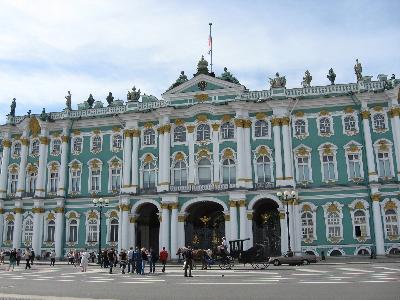 To Russia with Love
My daughter thoroughly enjoyed this experience. The guides were very professional, and spoke excellent English. They were able to not only give historical background, but filled the tour with the color of the local background. The trip was very safe, and they were concerned with keeping the girls secure, but always had fun. The lodging was very good by western standards. She has been on some other trips where this had not been the case, so I was pleasantly surprised by the modern accommodations provided. The food was also very good, and she came back a big fan of potato pancakes, and has fixed them for us since returning - YUM. The trip had the right mix of historical sites as well as fun and shopping. I was impressed by how many things they fit into a little over a week. They not only had a lengthy stay in Moscow and St Petersburg, but also stayed in Finland for a few days. I was very impressed with the gardens and palaces they visited. Upon her return she continued to do some research and find out more about the history of the Czar's and the places that they visited. We now have a large scrapbook that she's constructed showing us the pictures and the background of each of the sites they visited. Overall everyone had a very good trip that they will remember for many years to come.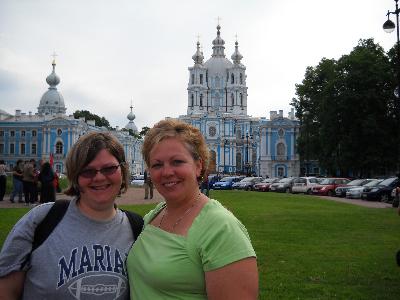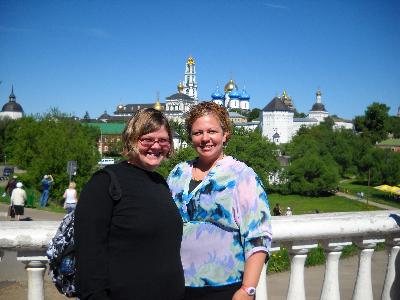 Positives and negatives
excellent city tour guides! I learned a great deal. Moscow accomdation excellent. St Petersburg accomdations did not have an elevator and were very isolated. I have a handicap and had great difficulty with the stairs and handling my luggage. Tallinn and Helsinki were wonderful experiences. EFtours did not consider that several of our group live in different cities from the local organizer and therefore we had unnecessary airfare expenses and wasted time traveling.
Great Trip but Overpriced
The value for the trip was not worth the short amount of time we were there even though absolutely every thing we saw was amazing.
The tour of a lifetime!
We spent a whole semester preparing for our dream trip to Russia: exploring the history, literature, music, architecture, literature and culture of this wonderful country. Straight from the airport, our wonderful EF guide took us to Red Square, and immediately, the red bricks of the Kremlin walls came to life. In our minds' eye, we witnessed five centuries of historical events, played out in this square. That was only the beginning. Nine more days of transformative experiences followed, where we were afforded the luxury of observing and experiencing Russia, without a single thought given to the logistics of "how will we get there and when", which so often can consume a traveler's total attention. Instead, we effortlessly boarded trains and buses, entered museums and attended concerts, with all our energies devoted to learning and experiencing a great land. Bravo EF!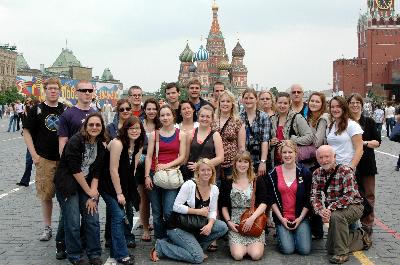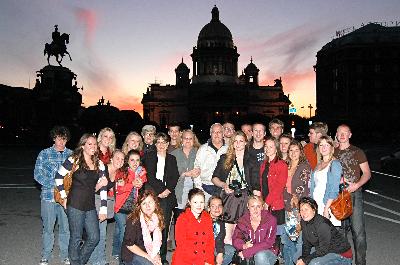 Trip of a Lifetime!
I had an phenomenal time on the Russian Rhapsody tour. The whole thing was set up amazingly well. Our guides were knowledgeable and very friendly. When we had airline problems and arrived in Moscow a day late, the people at EF managed to make up all the tours we missed the day before. And the extension to Estonia and Finland only made the trip better. I will never forget my experiences on this tour and would recommend EF to anyone.
What a comparison
My daughter traveled to Russia in 2010. In 1976 I also traveled to Russia. I was in the first tour of college students allowed to russia as a group. The politics then vs. the politics now. What a contrast. What IS the same is the invaluable experience of traveling to a foriegn country. It allowed her to open her mind and heart to others, to develop a broader acceptance of the world and she has become more confident and ready to interact with many kinds of people. The comfort of traveling with students and faculty that she knew added a richness to the experience as they will be able to share with each other this coming year.