Group travel is not my thing
Being my first long distance international travel, here's what I liked: taking a once-in-a-lifetime trip with my daughter, the chance to see many different places and our tour guide was amazing!
What I did not like: not enough free time, the pace was too rigorous. Up at 6am every morning with every second planned out until dinner. The food was not what I expected. I love Italian food and was so looking forward to some authentic local greats. This really fell short. The hotel dinners lacked favor and originality. I've had much better in the United States. I was not even impressed with the places we picked for lunch during our free time. I did not like Rome. I would not go back there. Too many people. Dirty. Too worried about pick pockets. I'm not Catholic so too much emphasis on the Basilicas. And St. Francis's was awful. The quide spoke non-stop in your ear, while you were crammed in like a sardine in temps of 85 plus degrees. I spent the whole time worrying about the kids in my group getting separated and losing the tour guide to even appreciate what I was there to see.
Amazing trip
The whole trip was well organized and terrific. I learned so much and had an amazing tour director. The other groups were just so fun and it was nice to make new friends from different states. An amazing experience.
Not what I expected
This tour was not what I expected. We traveled ALOT on a bus throughout Italy that did not have air conditioning in the 95 degree July heat. It was super hot and miserable! Our rooms were ok for the most part except when our room and another room flooded because the shower wouldn't drain or when the door knob fell off the main door when we went to enter (they did fix it) or when we had to sleep 5 to a room in a very small hotel room. Our tour guide wasn't the best and didn't help when we had many students with heat stroke saying it wasn't an "Italian Emergency." I'm super glad I didn't get sick! The food for dinner and breakfast was super simple and most of the time not good. Italy and the sights were incredibly amazing and I will definitely be saving to go back someday on my own and not with a tour group.
Good
The historic sites are amazing and very educational for any Social Studies or English curriculum. However, the itinerary was so tired and exhausted for the students. It needs to break down.
Completely Beautiful!
This trip was everything I had hoped it would be! Our tour director was amazing and the extra excursions he suggested to our group made it an even better experience. The hotels and food were way above what I expected. I am so grateful my son and I were a part of this trip!!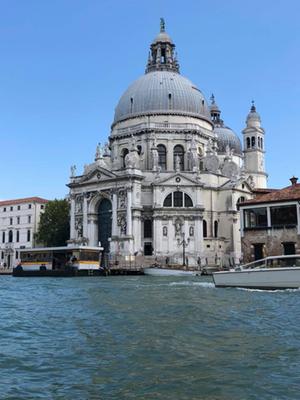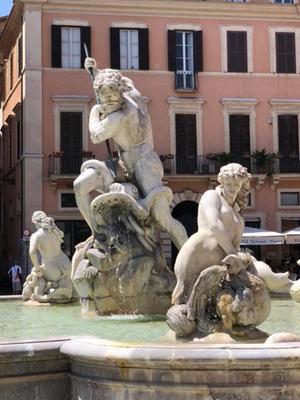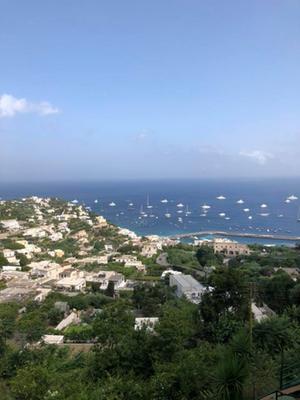 Great Trip - Great Group - Great Tour Leader
This was a fantastic experience, and my 5th EF tour. I would recommend this to anyone that has a desire to see the sights and gain more historical knowledge of them. I can't think of a thing I would have changed!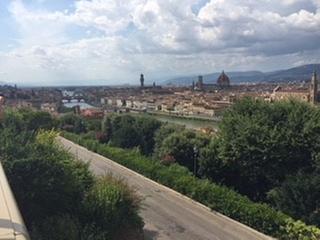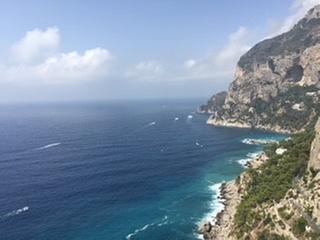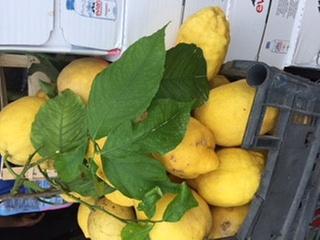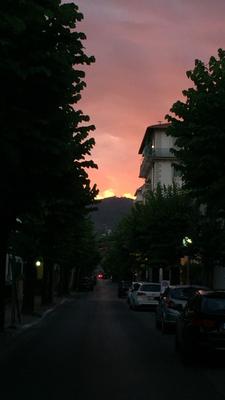 Not the experience I anticipated
Italy was amazing! The tour was definitely far less than I expected and I was not impressed at all. This will be my first and last tour. Based on the cost and itinerary presented I was very disappointed.

We spent ALOT of time traveling on the bus that did not have air conditioning (summer travel with 90+ degree days). In the heat of the summer spending 3 hours at a time multiple times a day traveling on a bus that was not air conditioned was beyond miserable (and I'm one who does not get hot very easily so you can imagine how others were feeling).

The hotel accommodations were less than subpar. I will say each room at least had its own bathroom which was a plus. Multiple students having flooded rooms due to showers not draining, students having 5 to a room (no floor space requiring walking over beds to get to beds), ants found in beds, air conditioning not always working in rooms during the heat of summer after riding on a hot bus all day, beds only coming with just a top sheet (no blanket or comforters were available when asking front desk), and staying on the outskirts of the city with no where to get additional supplies within walking distance of hotels was not what I expected for accommodations on this tour.

The food (breakfast and dinner) was also very bare bones basic with no variety or quality and obviously prepared with the intentions of keeping the food costs to a bare minimum. No fruits or veggies unless you requested a vegetarian meal.

Our tour had many of our student travelers experiencing heat exhaustion and were told many times this was not considered an "Italian emergency." One student went 4 days with being ill before receiving medical attention. Many calls were made to the EF tours emergency line, many discussions with the tour director were had and it finally took the student's Mom connecting with her American Pediatrician's office back home that told her how to help her son (he needed to see a doctor) before any attention was given. The parent even trekked her ill son into the city with the group because she was told this was her only option by the tour director to find out the "hospital" was closed (there is no urgent care in Italy FYI). Come to find out after talking with the American Dr. and reporting to the tour director what needed to happen, an Italian doctor was called to come to the hotel (which could have happened from the very beginning and allowed this Mom and son not to miss out on 4 days of the tour). Being an outside parent watching how this and other medical situations were handled I was less than impressed and very thankful my student stayed healthy.

I truly did not expect a "Four Seasons" experience with a student tour group. I did however, expect these basic items to have been much better based on the cost paid for the trip.

Finally, be sure to clarify with the tour director which sights being seen have tickets included as part of the tour and which sights are listed as being seen that you will have to pay extra euros for at the time of the tour in order to see them when you are there. There were some sights that were listed that we were unable to see because the tickets were sold out months in advance (you could pay Italian tour companies scalper prices to see them but many of our students were on a tight budget and didn't have the extra funds). Also some of the sights were closed on days we were scheduled to see them (museums in Florence are closed on Mondays). With the sights/walking tours that are part of the trip expect to be herded into tourist traps where the tour director is receiving a commission for everything purchased (leather factory, cameo factory, glass factory, perfume factory, etc.) as well.

I have other children who will not be attending any future student tours based on both my student's and my experience with this tour.

The country of Italy was absolutely amazing and the sights we did see were incredible. We will return in the future, but will be booking our own private trip.
Italy 2018
The trip was good from the sightseeing aspect. The bus they take you around in did not have air conditioning. Really? We are from the northwest not the south.. Several of us were sick with heat stroke all the time. The hotels were very low quality. Mom said I could have gone with her for the same amount of money and felt better and stayed at nicer places. She was not happy that we were put in such situations for $5 Grand for 9 days. Not a value to her. She said safety includes keeping kids healthy not just safe from bad people.
Could have been much better
I was so disappointed with the provided meals, hotels and itinerary. One of the dinners was so horrible that no one could eat it (literally canned peas and lunch meat ham with noodles). Some of the hotels had ants, no towels, missing blankets or non-working air conditioning. The AC on the tour bus stopped working half way through as well - which is miserable with 49 people and 90+ degree temps. The itinerary was so packed that we hardly had time to take in each experience. Thankfully our guide was AMAZING and really helped make up for everything else. Italy was amazing and I will go back but on my own and not through EF.
amazing experience
Tour director was very informative of history and local sights. Our first bus never cooled down so it was very draining not to be able to recuperate from a hot, draining day. the next couple of buses were great.