Amazing experiences
The trip was overall amazing crazy heat wave when we went and sadly the food wasn't really good wish we had options but being there in general was amazing
Awesome Tour!
This Tour was a blessing! The tour coordinators had everything worked out. The tour director was knowledgable and personable. The kids on the tour were sorry to see the trip end. Italy is full of history and the people of the country were welcoming. Walking into the Sistine chapel was surreal. All of the local tour guides were knowledgable and friendly. I loved it!!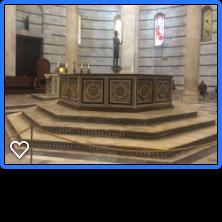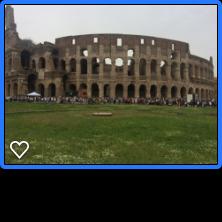 Got Every Penny's Worth
You will get your money's worth with EF Tours. The hotels were three - four stars, the hotel continental breakfasts were very good and dinner was always great from a variety of clean and local restaurants. The local tour guides were well informed, and our group leader was with us from the very beginning to the very end and was hands down...amazing!! The transportation from the flights, buses, and boats were great! I would definitely use EF Tours again. Our trip was quality and jam-packed with one adventure after another! Our group leader was friendly, fun, confident, and knowledgeable. One suggestion, since you will hit the ground running every day, bring good walking shoes, you will be walking...a lot!
Absolute Favorite
I thoroughly enjoyed the exhibits and mostly the down time. The down/free time gave us the opportunity to explore places on our own and to absorb what we learned.
Making memories
This tour was a life time experience that we will never forget.
A whirlwind of Italy
Given the fact that I was going on an educational tour I was expecting a regimented program including a lot of sights and that was what I got for sure. The schedule is very full, we were up most mornings before 7 am and were busy throughout the entire day. We got to see all of the hot spots of Italy and I really feel like in the amount of time we had, we saw most of the important things.

I feel like the hotel rooms were very minimalistic and at no point was AC truly an amenity at the hotels, but what I truly didn't like was that we were at least an hour from our actual destination at all times, so we had to be on the bus for an hour or more each way to get to the sights of the day. I feel like staying in or at least closer to the cities would allow us more free time to venture out and see more in the evenings than we were able to do.

There was also limited food options, I didn't get the Italian food I was expecting. I wouldn't have been opposed to paying extra for my meal if I could have at least had the chance to pick what I wanted or order from a menu. The included meals are all preset and there is no option or knowledge of what you are having until it is put on your plate.

I feel like I got to see many beautiful sights and it was a great experience. If it is the only way to venture out and see the world, then I would recommend it, but I'm not sure I will be up for a repeat anytime soon.
Amazing Italy
Without a doubt an EF tour to Italy is worth the investment. The beautiful countryside, the warm people, the historical opportunities offered by a visit is a very good investment of your time and money.
My experience was fantastic!
Great experience
The trip was really good and packed full of information. Tommoso was a great tour guide and fit in with our group like we had always known him. The only think that kept me from giving it 5 stars is the Whispers we used hurt our ears (maybe give smaller ear phones) and you missed a lot of information because you could not always hear. The Vatican Museum also felt extremely rushed, I couldn't tell you anything we saw besides the Chapel. Overall though it was an amazing experience.
Amazing experience
Our tour guide was amazing. We learned alot and saw so much in only a week.