Here's what to expect on an EF Service Learning trip
Cultural immersion

---

Stay near the communities you serve, celebrate customs, and form lasting connections on your international Service Learning trip for high school students.

Leadership development

---

On Service Learning trips, each activity helps develop critical thinking, cultural awareness, and organizational skills.

Meaningful service

---

Working side by side with locals, your students will gain insight into local challenges and build lasting solutions to help empower communities.
Tales from our Service Learning tours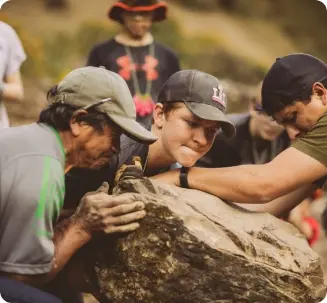 The EF approach to service
Success stories of meaningful Service Learning, cultural immersion, and leadership development.

2 minute read
How it works
No matter where you're headed, we make planning a breeze for all your tours and travel. From your biggest, boldest ideas to the teensy, tiny details, we're with you every step of the way.


Building your team

---

Your Service Learning trip starts with your Tour Consultant, an expert on schools in your area who's laser-focused on you and your students' growth.

Choosing the perfect tour

---

We work with you one-on-one to find the perfect itinerary for the needs of your group for your middle school and high school service trip.

Spreading the word

---

When it comes to signing up students and getting them excited for your EF Service Learning tour, we've got plenty of tips.