Here's what to expect on an EF Middle School tour
Specialized support

---

Your dedicated Tour Consultant is experienced in working with middle schools in your area.

24/7 Tour Director

---

Your Tour Director is with your group 24/7, and is an expert on destinations as well as engaging younger students.

Hands-on activities

---

Our Middle School trips offer the perfect balance of cultural exploration and experiential activities.

Amazing destinations

---

Take your students just about anywhere, and bring the pages of textbooks to life right in front of their eyes.
Browse all tours by destination
View the entire collection of EF tours to see what's waiting for you in every corner of the world before deciding where to take your next adventure.
Tales from our Middle School tours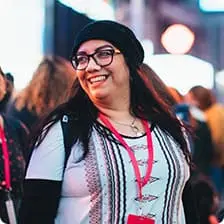 Watching students grow on Middle School trips
A heartwarming story of a teacher expanding student horizons on a New York to Washington, D.C. tour.

6 minute read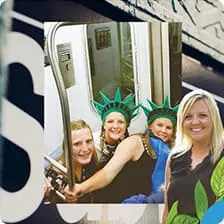 A parent's take on safety with EF
Is EF Tours safe for middle school trips? From security officers to bus drivers, here's what one mom has to say.

3 minute watch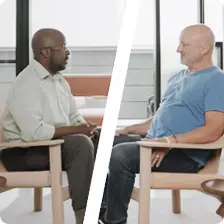 Feeling prepared for a Middle School tour
Hands-on Tour Consultants are the shortcut to learning how to organize a school trip responsibly.

2 minute watch
How it works
Whether it's a unique destination on the other side of the world or the city you visit time and again, we make planning a breeze for all your tours and travel. From your biggest, boldest ideas to the teensy, tiny details, we're with you every step of the way.
Building your team

---

It starts with your Tour Consultant, an expert on schools in your area who's laser-focused on you and your students' growth.

Choosing the perfect tour

---

We work with you one-on-one to find the perfect itinerary for the needs of your group.

Spreading the word

---

When it comes to signing up students and getting them excited for Middle School trips, we've got plenty of tips.