I want to go back!
My trip traveled to Italy first, then Switzerland. This was perfect because the Rome day is so jam-packed. Then, the rest of the trip was very relaxing and beautiful.

EFTours really provided the perfect itinerary. We had just the right amount of scheduled sightseeing and unstructured free time to explore. Too much in one day can be overwhelming, and thankfully EFTours never stressed me out.

The tour director I had was so entertaining, caring, and informative! I have so many new funny memories now.

The hotels we stayed at were good, none of them were awful. Meals were pretty decent too! We ate breakfast provided by the hotels.

If your tour group is small, you may be combined with another school group. I'm so glad that EF made this move, because I made new best friends!

After this trip, I want to travel with EFTours again. This tour company did such an amazing job on the scheduling, safety, entertainment, and education aspects.

Well worth EVERY dollar.
Best time of my life.
This trip was just after graduating my senior year of high school, and was the best time of my life. The culture, food, tours, and experiences are something I will never forget and carry with me my whole life.
Amazing Trip and lifelong memories!
My daughter had the opportunity to travel to Switerland and Italy with her school. Our entire family was very impressed with her experiences and thrilled with EF Tours. The guide that was with them the entire trip was amazing. Also EF tours even changed the itinerary (by swapping days) to provide the travelers with better weather! I was amazed they could do this for a group of over 40 people. Additional day trips were added during the trip - and were an incredible value. I would not hesitate to recommend ET Tours and this specific trip to everyone!!!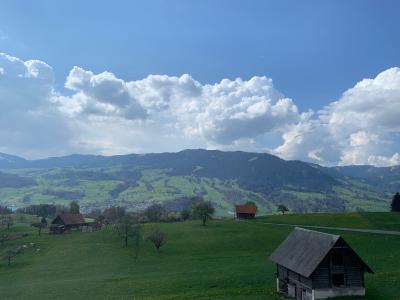 Different Experience
Went to amazing places, however the set up of the tour was too cramped up, it did not give you a chance to really appreciate the places to its fullest.

Our tour guide although very knowledgeable and pleasant was all over the place, meaning everything was rushed. The hotels where we were housed in were very far from the target places and spent too much time on a bus therefore, not giving us enough time to enjoy the sites. The very last day, our pick up bus was late and we had to wait for a good while as it was a very cold morning.

Overall I did like the tour, the places that we went to, however I think the hotels could have been of better choice and closer to the sites to make the time a bit longer to enjoy it. I would recommend as it was a different experience.
Amazing
Everything was great, the only complaint was the food breakfast was horrible as well as dinner. The last hotel we stayed at was too far and the staff was not friendl or accomating. The last bus driver was not prompt like our original drivers. The last day should have been the last positive memory of the trip and unfortunately it was not.
Awesome Trip!
It was a fun trip and I learned so much from our guide. I would definitely use EF for another trip.
Bucket list ✔️
From the sights, scenery, phenomenal tour director and bus driver, this trip was spectacular! However, the food in the hotels was less than desirable. I was very disappointed in the food that was served us especially breakfast when we had a full day of walking ahead of us. I would recommend packing a few snacks for kids
Bucket List
We toured Switzerland and Italy for 10 days, it was spectacular! Our Tour Guides were way more helpful and fun then I would have ever hoped. EF set up everything with precision; airline tickets, buses, tours, meals, hotels were all set for us so we could go explore without the stress of the logistics. Like with any trip we ran across those bizarre instances that threw a monkey wrench into the plans, but our tour guide dealt with them with ease. The only complaints I heard from our 80+ person group were all based on being in a different culture, for example the most common complaint was that breakfast was horrible; and breakfast is not going to be good indeed if you expect it to be like it is in the US, however our breakfasts were very good if your expected the traditional European breakfast. The sights were amazing, and we had free time to explore on our own. I would highly recommend traveling with EF if you want to see the biggest and best sites in each city you visit with a carefree atmosphere!!! For those parents who worry about sending their children to a different country...I can share first hand as one of those parents, your child will not get lost, they will have plenty to eat and the hotels are extremely clean.
Great Time
Tour of Switzerland and Italy
Guides: Experienced, Fun, Considerate Professional.
Itinerary: Followed Plan, Varied historical and "fun" activities.
"Free Time" was adequate.
Hotels: Mediocre at Best. Relatively clean. Air conditioning always an issue. Always located a fair distance from main cities on the tour, however tour group can find interesting things to do near the hotels.
Meals: Breakfast was ok. European style which is part of the experience. Dinners were mostly ok with a couple that would rate higher. If you are a vegetarian or vegan, accommodations are made however the substitute meal(s) are often disappointing.

Overall: EF does it's very very best to create a rewarding travel experience for its clients.