Life-Changing Experience
I have previously traveled with EF Tours to Costa Rica but this was my first service-learning trip to another country and it was an amazing first experience. The country was beautiful, the people we met were inspiring, passionate, and helpful, and the food was delicious and unique. Our tour guide was very flexible and kind and was an active part of our service team as well as an educated man who gave us interesting facts about the culture throughout the trip. The trip as a whole was very rewarding and has gotten me recognized by several associations for scholarships as well. I would recommend this trip to anyone who would love to experience a whole new culture and still find the beauty in its differences.
My only complaint is that I couldn't stay longer!
Great Experience
Great tour of the Dominican Republic. It was great to help out the girls at the Mariposa foundation. The tour also had a tour of a lagoon in the NE part of the country, which was epic. The foundation really enjoyed our help.
Unforgettable and heartwarming!
Our experience at the North Coast of the DR was amazing. It helped to have been accompanied by an excellent group of students. The parts we loved the most were getting to interact with the girls from the school and visiting their local communities. At the same time we were sad that our tour did not get enough time to spend at the school interacting with the girls. Summer camp ended and we only were able to spend one real day with them and a farewell party day. I would have hoped that schedule and school calendars are set up enough in advance that when a Group Leader sets up a tour these types things are already known to EF. I would recommend GL to really double check the service hours/activities and calendar of the NGO they'll be working with so you don't end up short changed on time spent helping or at least from what you are expecting.

On a separate note, I was very pleased with the alternate activities that were planned for us due to the oncoming "storm" which never really hit us, luckily. I think those extra activities made the experience even more enriching because we got to cook and dance, thus being all able to bond as a group and learn something of the local culture. It was a rewarding and satisfying experience.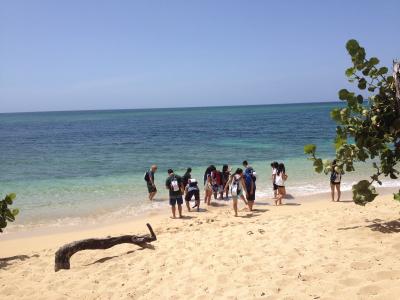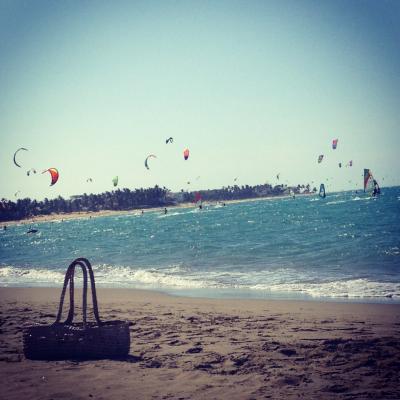 Excellernt Program for Summer!
I recommend this program to the parents who have future Juniors or Seniors in high school and are thinking of sending kids abroad for Summer.
This program is not only a trip to other country and learn about their culture but actually providing one's services to the kids in need of support. Coming back with such experiences can change one kid's mind and understanding how fortunate he is.
Trip of a lifetime.
This trip was indescribable, the people I met and the experiences I had were unlike any other. I hope to come back next summer and experience it again.
Inspiring trip!!
This trip was so amazing! The tour guide was fun and great and it really helped me become greatful for all the things I have. The hotel was nice though kind of far from where we did our service project. An issue that went with that was that we were confined to having dinner at the hotel everyday, where it would have been more fun if we could have tried different food.
Truly Amazing
A group from school and I went to the Dominican Republic to help out the Mariposa foundation. It was amazing because we got a vacation but we also got to help out the girls in the community. I recommend a service trip to all!
EFgreat -obstructive chaperones nearly ruined
Trip was awesome - wish we had known half of what was in store. We had no idea until we begged & personally wheedled important things like the fact that both the service site and the camp site had certified clean water (makes a huge difference deciding about inoculations). Had no idea they'd get to swim every day, and how balanced the work & fun would be. Never got to meet w/chaperones or EF to ask questions, only met w/EF folks over a year in advance. NBS chaperones made a wall between us and EF & their information. Too bad, since we worried for no reason. EF was wonderful - very well run program once our daughter was there. Total mystery until she returned. We didn't even have a good idea while they were there - cus we couldn't communicate with them and chaperones had the kids writing summaries that talked mostly about food (which was amazing - even for a very picky eater). So EF gets an A+, but I would work withthem directly the next time, and not thru NBS
Not worth my Money
The trip was definitely not worth my money. For starters, the place we were staying at wasn't in Cabarete, but outside it. Not only that, but the beach wasn't accessible and we were told the place had beach access. Secondly, the food accommodations as well as each room weren't equally functioning. Now, on the way to the airport for our departure, it took so long to get to the city that we missed the flight. We would've been on time if the contractor you all hired to get a driver had paid the $15 for the shorter route. Next time, if you want to be stingy, send the entire group (including the groups we're staying with) at one time to the airport. Lastly, keep the parents informed on what's happening to their children because my friends parents were highly worried and the group leader couldn't afford to answer the calls from the parents due to the high cost of international calling. So, with all this said, I will never travel with EF tours again because it's sloppy and a waste of money.
Fun and eye opening experience
I was very happy with the experience that my daughter had while on her trip to the Dominican Republic. She made some new friends and was able to see how girls her age and younger were living in poverty in another country. It really opened her eyes at how fortunate she is. My one complaint is that the flights back had a 6 hour layover in Miami to Denver. I realize that they had to get tickets for a very large group, but they should try to minimize long layovers like this in the future. She did get $10 for a meal at the airport, but $10 for airport food does not go very far. Other than that long layover in Miami, the rest of the trip was fantastic.