Roman Holiday!
Excellent tour. Our guide did a great job of taking care of us and helping us understand what we were seeing.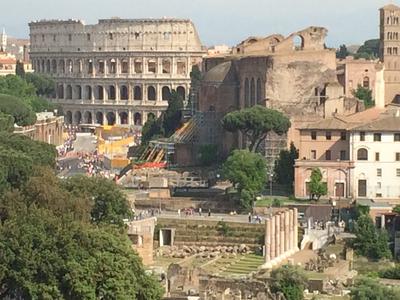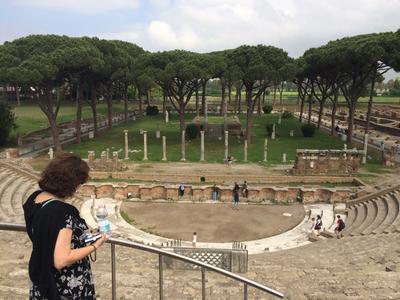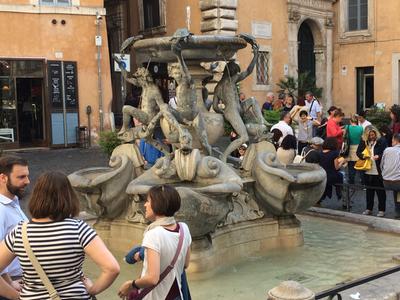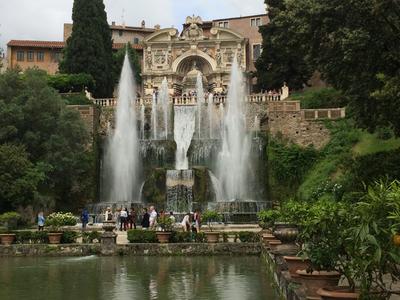 Trip of a Lifetime
Had a wonderful experience! Everything was well put together and got to see so many beautiful places. It was a trip that I will never forget.
Rome was Awesome
Our week in Rome was Wonderful. The sights and history of the City are amazing and something we don't have in the States.

Our Tour guide was very knowledgeable and did the best job one could with such a large group.

Our group was too large. With a group size of 55 the food apparently was an issue to get so many served as we were often rushed and the food just wasn't anything special (disappointing). With the large group we ran to every event having to stop often to count to make sure everyone was still with us. It was like herding cats most of the time as there was always a group that stopped to do their own thing. We were three groups put together with each having a different agenda. More thought needs to go into combining groups. Group sizes should be limited to 2 groups with no more than 35ish. At least for the Rome groups.
Amazing experience
I was not expecting so much walking, but Rome is so beautiful to explore it was so worth it.
My favorite place was Capri I hope to go back someday! Greatest experience I will never forget.
Rome
Our Tour Director, was incredible, she was so informative, kind, and fun! The sites were incredible to see! The weather was unusually HOT, but the food, people and Gilatto was worth it! The only and main downside was the hotel. It was THE WORST! They touted 4 stars, but in reality they probably should have only been awarded 1 star! The rooms were HOT, the A/C did not work AT ALL and each call to the front desk was told we're working on it. It NEVER worked the entire 6 days we were in the Hotel. The rooms were VERY dated, the bathrooms were moldy and the carpet looked dirty. It was not a place I would have ever picked, even for an economical vacation! Why EF Tours thought they could put 16 children and 10 Adults there is beyond comprehension. Don't ya'll visit potential Hotels that your going to put Students? Or is is it just the price ya'll look at, without a care for the accommodations?
Should be 5 star - but for the finish
The EF tours Italy experience was great. We spent 5 wonderful nights at our base Hotel, the Ateneo Garden in Rome. We saw all the major attractions in Rome and made short excursions to Ostia and Tivoli. The food was good at their selected restaurants and we had free time to shop and have lunch on our daily outings. Our tour guide was really friendly and efficient.
From there we went to Pompeii on our way to Sorrento. Had a fabulous day which included swimming in the Mediterranean Sea. Next day we boated to Capri. The scenery and gardens were spectacular which topped off the Italy experience.
Now comes the only poor part of the entire Italy tour. After Capri, we had a long bus ride back to Rome to a different hotel. That trip, which significantly passed the airport, was riddled with Rome traffic and was very exhausting. The following morning, we needed to get up early to go back South, through Rome, to the airport. It begs the question, "Why didn't we stay South of the airport that previous night?" We could have saved at least three hours of traveling and wear and tear on our bodies. It left an unnecessary bad taste after such a great Italy experience. If you fix that one problem, EF tours would have a solid 5 star.
wonderful time
we saw so much in the short time we were in Rome,Italy over Spring Break...enjoyed Vatican City, Sistine Chapel and Colosseum, Museums, and the delicious pizza, pasta, and seafood.
The tour guides did a good job...However, I would have preferred the tour guide to go with us when we were in Florence at the museum...it would have been helpful. The students were well behaved and leaders were great. I enjoyed the trip.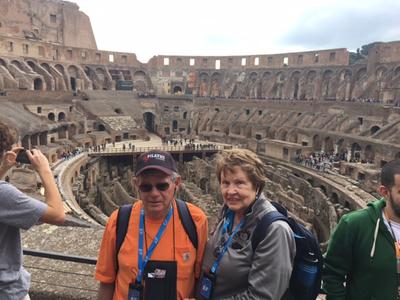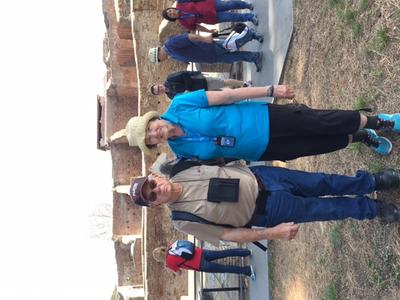 Awesome!!
It was amazing, I honestly had the time of my life. I got to see the ocean for the first time and make new friends.
fantastic rome tour
I took a group from a small school in the rural South and opened their eyes to the world!! What an awesome experience!!!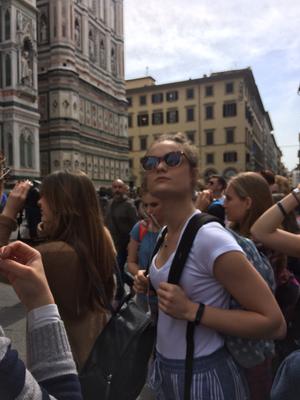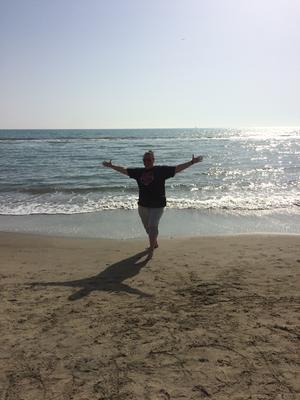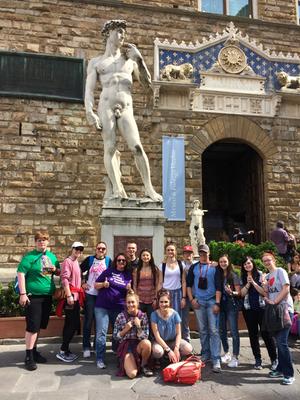 Get Fit on this tour!
This tour was a lot of fun. There was time for history, shopping, photos, food, and fun!