Great Experience
First off, I would like to say that this was a really great tour and I had a really great time. There were some aspects of it that weren't the best, but it was really a good experience. The first day was really hard only because we landed in Rome at 9:30 in the morning and had been flying since 9:30am the day before. There's an 7 hour time difference so we flew for 17 hours straight.
Immediately, we left the airport in Rome and we saw the Trevi Fountain, the Spanish Steps, and did a bunch of shopping and walking as well as went out to eat that same day. This all was amazing and great, but we were all so tired that we didn't get to truly experience it.
The days after that were much better, we got to see the Colosseum, the Vatican, Pompeii, the first olympic stadium, etc. There were a few problems with our itinerary though. My small group of 5 people had joined with a group of almost 40 people on this tour.
We had all signed up for the Catacombs, but then opted for the cruise at the end of the tour. We were supposed to get both according to our tour itinerary. We found out later that because we opted for the cruise at the end, the Catacombs were taken out due to a lack of time. We didn't find this out until we were actually on the trip though which came as a shock to everyone.
Something similar happened with Greek Night, but not quite the same. In order to do an extra excursion, you must have at least 20 people from your group sign up for it. My small group of 5 had signed up for it, but the other 37 had not. So we had paid for something that we didn't know we weren't getting until we were on the trip yet again.
Of course, EF reimbursed us for everything we had all paid for but didn't receive, but it was still a little disappointing.
Everything else was so amazing that it almost makes me not care about that haha. I would give our tour director ten stars if I could. She was completely involved with our group, learned all 42 of our names in less than two weeks, it felt like she really cared about all of us and our safety, she never got angry because things weren't going as planned and she was always calm and collected. She was very sweet and she joked with all of us. She let us in on a little bit of her personal life and we got to know her a little better and she got to know each of us one on one a little bit.
Our tour guides were amazing too. They really made sure we understood what they were saying, that we were listening, that no one was left behind, and that all of us were cared for and we all felt comfortable.
The bus drivers were also great and very impressive in their driving. The tight spaces that they were able to get through was incredible and a roller coaster for sure.
We stayed in many hotels and there was only one that didn't have air conditioning because it was broken that night in most of the rooms, but that was really just part of the experience and we all laughed about it later. I would recommend going during a time of year that isn't so hot, such as spring or fall, but other than that, it wasn't too bad weather wise. There was no rain or anything during the trip.
Overall, this trip was a great experience and I am very happy that I went on it. Just make sure to confirm your itinerary with your tour director before leaving, as they will contact you within about a month of your trip. Make sure you bring money for tips, and you'll probably want to tip more than suggested because everyone is so amazing. Keep track of how much you are spending because you will want to spend a LOT. Other than that, you're good to go. You'll have a great experience overall. Have a nice trip!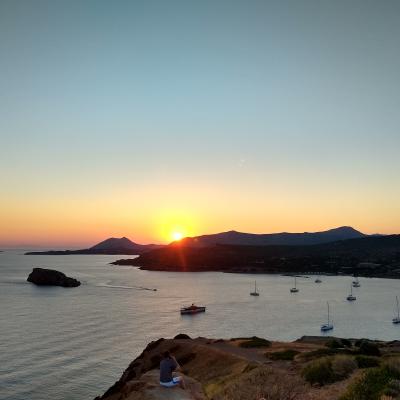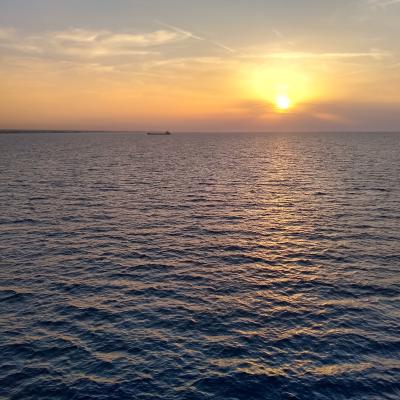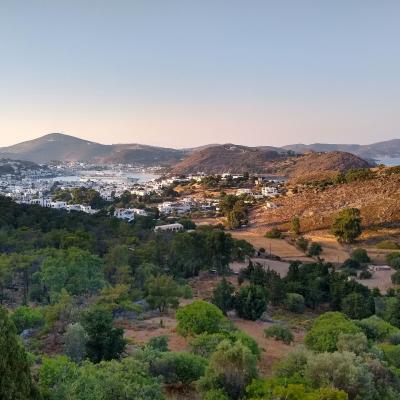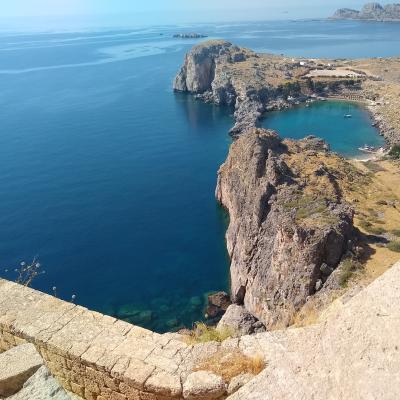 A lot of sites to visit, poor accomodations
There was very little free time to shop for souvenirs. We had a brief period to get lunch on our own, and it seemed we were rarely in a spot to do any real souvenir shopping. I wasn't able to buy anything in Italy at all. On the bright side, we saw everything there was to see. As tired as you will be at the end of the day on this tour, you should have a good bed and a good shower. We rarely had either.
The Worst Guide in the Best Countries
I have lived in Greece and I have visited Rome many times. I am in love with Athens and I am transfixed by Rome. I was so excited to have the opportunity to share my enthusiasm for Latin and Greco-Roman History with my students, but our guide for the duration of our tour was offensive, rude, mean and combative from the first moment I met him. He seemed to be threatened by my presence and I have no idea why. He yelled in my face in Athens by the Panathenaic Stadium while I was showing my students my old apartment over my favorite cafe. I only showed them that cafe because I had asked EF prior to the tour and I was given permission. Then, he had the audacity one night at dinner to ask if my parents are divorced--totally inappropriate. He would tell my students behind my back that I am "a distraction and an annoyance to the group". During the last night in Athens, I should have felt very happy because I was reuniting with the city I used to call home, but instead I was crying because our guide had almost taken that joyous spark away from me. I say almost because I had the support of my students, who saw our guide's blatant rudeness toward me, the support of my fellow teacher and my principal on the trip. Our guide also did NOT know Athens very well, and he took us to the wrong location in Olympia. I had spoken up about him taking us down a wrong street in Athens, and that made him upset, so I refrained from telling him in Olympia.
Also, in Rome, I requested with EF before the tour to bring my students to the Ara Pacis Augustae - the Altar of Peace of Augustus. I did my thesis on this altar and the college level Latin class I teach focuses heavily on this altar. I gave my own guided tour here, which was a very happy and exhilarating experience for me! The last time I had been at the Ara Pacis was with my family, and I had spent much of my academic life studying it. After my guided tour with my students I felt so happy, and then our guide came over to me. He told me that he did not like my tour and that I should never mention "Mussolini" to my students. I had explained to my students that Benito Mussolini had been the one to excavate the Ara Pacis initially, and I explained why he wanted to connect himself with Emperor Augustus and we discussed the "Roman Identity: Ancient vs Modern". There was absolutely nothing wrong with what I said about Mussolini.
Overall, I love Greece and I love Italy, but I did not love my tour with EF. I constantly felt humiliated and attacked throughout my 9 days with our guide.
Awesome
A demanding tour but extremely educational, fun and cultural.
A Little Too Much
I have been on many EF TOURS and I have enjoyed every one. This tour,however, was too much. We saw quite a few historical monuments, but could not enjoy the sights because we were rushed through to the next one or needed to hurry up and meet another guide. Very little free time and I wouldn't recommend that ferry ride to anyone! We lost time traveling from one country to another. Love Greece and love Italy, but disappointed by the tour.
Best Trip Ever!
I loved this trip and the fact that everything was planned for me. The tour guide was literally the best. I have to admit I was concerned about traveling with 31 high school students to Europe but they were well behaved, respectful and delightful. The food! I could write paragraphs about the food. But the people, they were the special ones. Every single Italian and Greek tried their best to help me in every need I had. Never did I feel afraid or unable to communicate because the Italians and Greeks always spoke English. Would love to chaperone again. Amazing experience!
Best thing I've ever done!!!
I went from Rome to Athens and it was an amazing experience! I never traveled outside of the U.S before and was really nervous. I was very impressed with our tour guide. She made jokes, laughed with us, and made sure we were all ok. Even when I had trouble with a cruise ship line that searched my room inappropriately they took care of everything and made my roommate and me feel very safe. I can't wait for my next trip with EF!
good tour
I'm grateful she was able to experience the sights she studied all year. She had a wonderful time and the tour guide was spectacular. The only downside was the food. The meals were cheap. She said the only good meal she got each day was the lunch that she paid for, all the others were "minimal" at best. For the amount of money spent, the students should have been well fed.
Once in Lifetime Trip
The trip was great. My students were able to experience many things up close that they had only read about in books or seen on TV.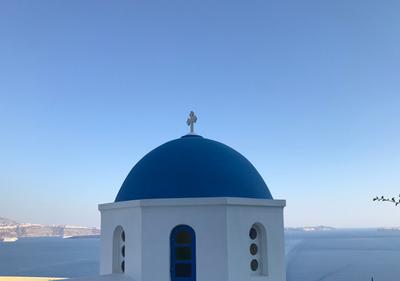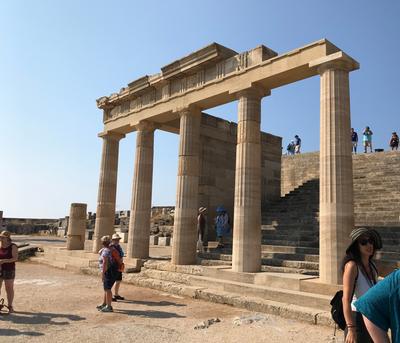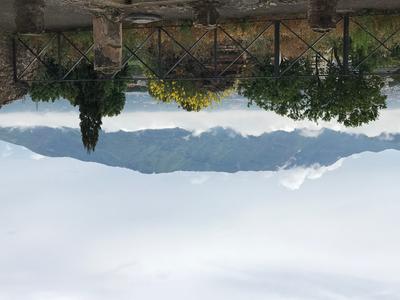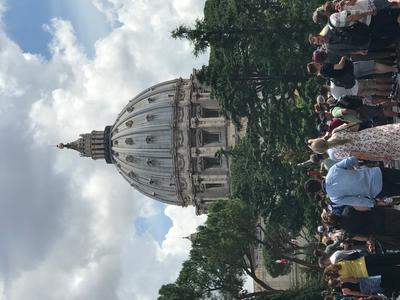 good travel, bar food
The travel was a great part. The food was a Americanized and horrible. I was real Greek and Italian food. Like French fries and burgers. Our guide was the best we could of had. Very friendly. I loved the tours in Greece but the beat part of Italy was roaming the streets for a bit. Not to far from anyone of course and always groups of 3.