Great trip
Excellent trip and logistical support. Tour director was great, flights, boats, buses were on time. Would absolutely go again! Kids loved the trip as well!
Amazing Trip
Wow!! I'm still in awe of this trip. What an amazing trip for all of us. EF Tours has this tour stuff down. Great tour director, local guides, rooms. They have everything planned and contingency plans in place. It was non-stop but so much to see and learn.
Fun!
I felt safe the whole trip in Italy and had so much fun! I did have $100.00 credit I never got back..I didn't get a call back and didn't get hold of an ef agent. I'm sad about that. But, the trip was a great deal so I'm happy
Awesome trip!
This was an absolute treasure of a trip! It was absolutely perfect from start to finish!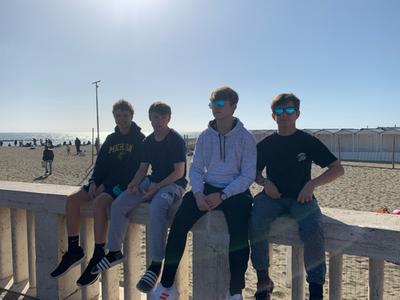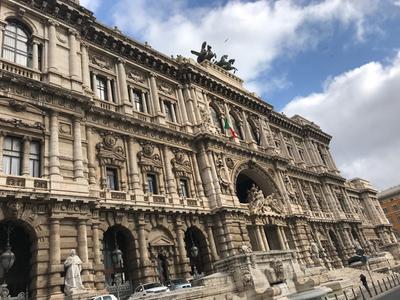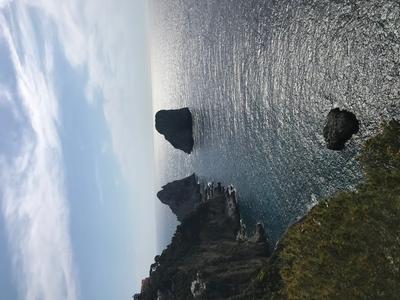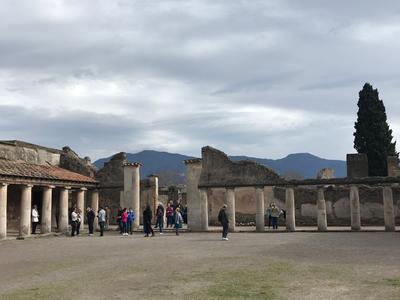 Unforgettable
I had the best time and learned so much of the History everywhere we went. The tour guides were all excellent and our tour Director was one of the nicest people I ever met and very professional.
My group I could not have asked for a better group to travel with. I would definitely suggest it to other people. Grazie Italia!
Awesome experience!
My parents made me go and I am glad they did!
Awesome Experience
We had an amazing time in Rome & Sorrento. Tour moved seamlessly from place to place. Days were filled with sites and learning. it was simply incredible.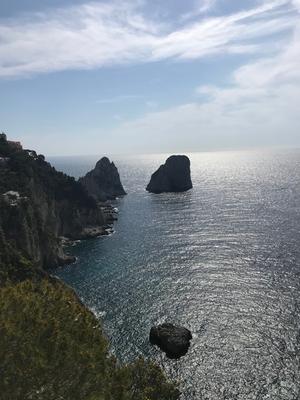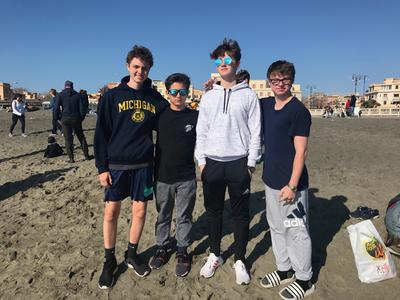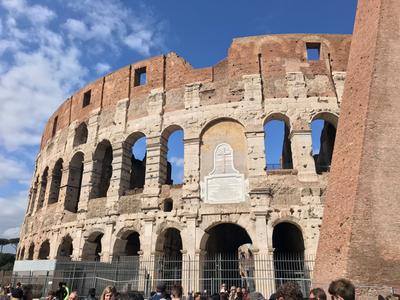 Really Amazing Experience
The tour was extremely amazing. While being able to see a lot of beautiful, historic things, I was able to have a lot of fun with my tour group and tour guide.
Good for students
Good experience for first time travelers and students. Tour sites customized to group interests. The program solved problems if they arose.
Not Worth the High Cost!
Not worth the high cost. We saw everything we were scheduled to see, but it was so rushed, we never felt like we could ever enjoy it. We were touring all day, and then had to rush to dinner in our tour clothes, sweaty, no shower, only to be fed food that one would expect in a jail - ex. canned vegetables, stale bread, burnt pizza with one tiny slice of meat on it, no-flavor pasta, shreds of arugula with olive oil and nothing else on the plate, stale, store bought cake for dessert. This is not what you expect to be fed when in Italy. We were on our own for lunches and those were the best meals we had. Food in Italy is amazing when EF is not paying for it! Food and lodging included in the tour cost was the lowest quality possible without being in an actual hostel. I do not have a problem with finding hotels and meals within a budget-but what they arranged for us made us feel like we were being taken advantage of. There was no working wifi at the hotels until the last one and we were there less than 12 hours because we had to leave for the airport at 3:00 AM. The hotel rooms were small, sometimes squeezing 4 kids into one room, very unfair when everyone paid the same price. My daughter slept in a very old and worn metal bunk bed with the mattress on the bunk above bowing above her head. Why did we have to drive over an hour out of Rome and then Sorrento to stay at a hotel in the mountains? Obviously for EF to save money. That was an extra 2 hours each day that we could have been relaxing and regrouping at the hotel. The flights they arranged were inconvenient and poorly scheduled. We were literally running to catch our second flight to the US and then a 7 hour layover for our third flight. I was a parent on this trip and truly felt that EF cares more about their profit margin then the overall experience and the details that matter when going on a trip of this magnitude. The hotel and restaurant staff that EF paid for in every incidence were very unaccommodating and I do not blame them-it is EF's responsibility to make sure that these vendors are paid enough to make sure that the travelers are fed well and sleep in rooms that are decent and provide some level of comfort. They are only giving us what they are paid by EF - which must be very little. We saw a great deal, but we also paid a great deal. Our EF Tour director explained (when we got there) that he is not actually a certified tour guide and that he could be put in jail if someone asked us what his job was and we identified him as such. What was that about? I certainly didn't expect my child to have to be careful about what they say and being honest and then potentially putting our tour director in jail? That is not normal. He was more of a cattle herder because he provided very little to no information on what we were seeing or doing. His main job was to keep the group together and direct us when we had free time to grab lunch or take a break. He was really good at that though since no one got lost, but I would also attribute that to each group having their own leaders. He did not go into most tours with us, we were led around by actual certified tour guides and then he would meet up with us after each tour. Did not expect that and it was odd that he would leave each time. Most parents do not accompany their kids on these trips like I did, and I do not believe EF should be taking such advantage of the unaccompanied kids by cutting costs and quality. EF is getting a great deal of money from each traveler, no matter what their age. EF needs to improve the value on these trips or it is just not worth it.