Peru Trip
This was a great experience for my daughter. The trip was very well run. I would highly recommend this trip, a once in a life time experience. Machu Picchu was awe inspiring for my daughter.
Wow!!!!
This has been a once-in-a-lifetime experience for me. Absolutely unforgettable. Everything was organized, well-planned, and fun! The days were filled with activities, so I didn't feel like I was just sitting there, we were actually immersed in the culture. I have learned so much, and will remember this trip for the rest of my life!!
Wonderful
She had a wonderful time!!! Very Educational
My amazing 1st time out of the country.
This was my first time out of the country and this trip could not have been more memorable! The chaperone's and leaders were beyond welcoming and caring. The tour guides were very knowledgeable and time efficient. I cannot wait to be apart of another EF tour soon, hopefully another service trip, but another tour none the less.!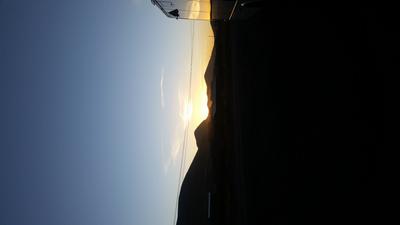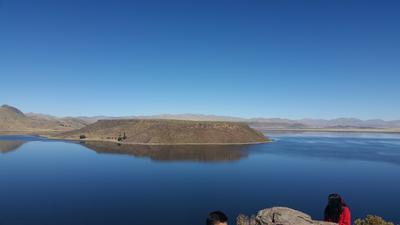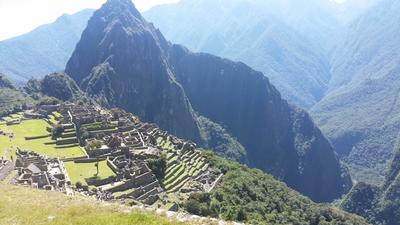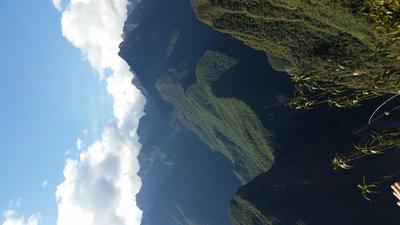 amazaing
not sure if we'd do the puno part of this tour again. and not sure about the living arrangements at luquina. not too safe
Absolutely Amazing
I had such an amazing time on this trip! The local tour guide was simply awesome and he seemed to love showing us everything about his country.

I thoroughly enjoyed each and every experience. Staying with the people of Luquina was a highlight for me. All the work we put in those two days was worth it when you saw just how grateful they were for our help. I'm especially grateful to them for opening up their homes and showing us some of their culture, be it food or dance.

Machu Picchu was amazing and the view from the Sun Gate made the hike worth it. I would recommend this trip to anyone. As somebody who's starting college in the fall semester following this trip, I felt like this trip was one of the best things I could've ever done for myself.
Unique and Authentic Unforgettable Experience!
EF did a wonderful job with this service learning project in maintainlng a perfect balance between authentic cultural experience with the community and educational tourism. The service project was very rewarding and my students lives are forever changed! The daily "observation" meetings were where all of my hard work was validated. I had many "chicken skln" and "teary eyed" teacher moments hearing the students share their wonderful experiences and new found worldly perspectives. Some of the best highlights of the trip are: mototaxing down to Lake Titicaca and then boating out to the islands of Uros. Kayaking on Lake Titicaca and hiking on Taquile island werealso awesome. * Please note that the "12 hour journey" described in the package is not as daunting as it seems. Our journey (including several pit stops) only totaled 7 hours. I highly recommend any teacher to lead a group on this very tour!
Fantastic, Authentic Experience!
The recent service learning tour to Peru that my students, parents, and I participated on was fantastic. Everyone got a first hand chance to experience the culture by working and living with the locals. We were able to learn so much in such a short period of time. Our tour guide for the entire trip was also phenomenal, helping making the entire experience one we will never forget :)
Every Detail Planned
This trip was very well planned. Every detail was given the needed attention. All local guides were full of information specific to the tour. We never had to wait for any tour, reservation or experience. Our guide kept in constant contact with our next stop, the result was people meeting us at each location. Water was always provided. Our EF guide was attentive to our every need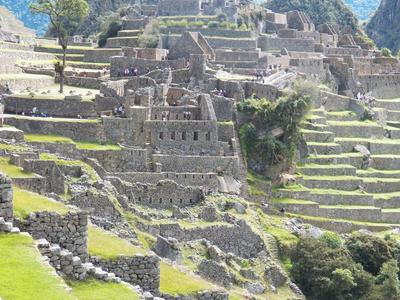 Opportunity of a Lifetime
The highlight of my trip was spending my time in Laquina, not the sight seeing of Machu Picchu or the hiking in Ollantaytambo but working with the community. Although the other things were amazing and breathtaking, there was just something special about sitting down at dinnertime and talking with my family and having laughs about my Spanish mistakes or playing soccer with the local boys after a hard day at work. As a students perspective this trip is definitely a highlight of my high school career. It has changed my perspective about the things that I take for granted daily in the U.S and I am forever grateful for these memories and moments I was able to have in Peru. For all you future students who are thinking about going, Don't think too much and just GO. You'll experience something that is hard to put into words and you won't regret it.