Interesting and Informative
Throughout the whole trip I have learned a lot about Peruvian and Inca civilization/culture. I learned many words in both Spanish and Inca. I tried several new foods and enjoyed many of them. The work we put into the girls school which we worked at felt useful to both the people we were doing it for, and for us.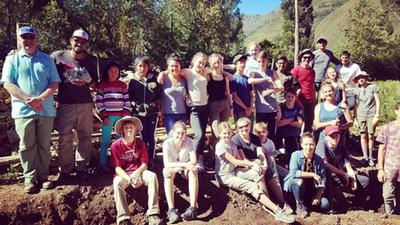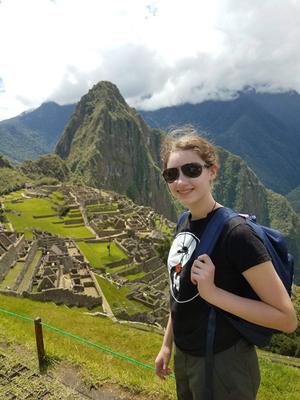 just ok
Was just an ok trip. A lot of down time and wasted time. could have seen more and done more.
Great Experience!
I had so much fun learning about the peruvian culture! The service project was great! Food choices were excellent! And our tour guide did such a great job!
I love Peru!
Our trip to Peru was beyond amazing! Our tour director was on top of everything and very knowledgeable. We never had a dull moment and I feel that we did and experienced so much. There was the appropriate level of free time given and the local guides were very personable and fun. Peru is a beautiful country, with amazing food, people, and more. To me it was a once in a lifetime trip and I would highly recommend it to others. Adding the service portion only made it that more meaningful.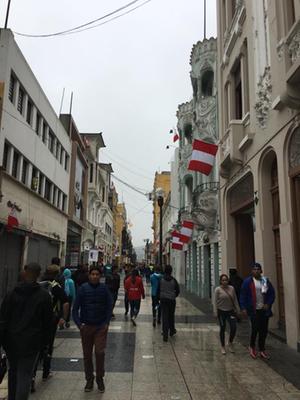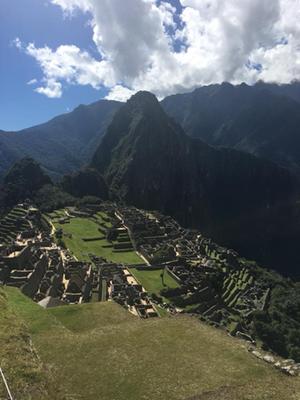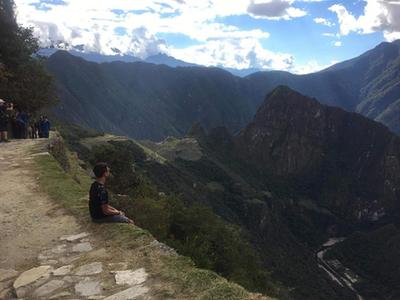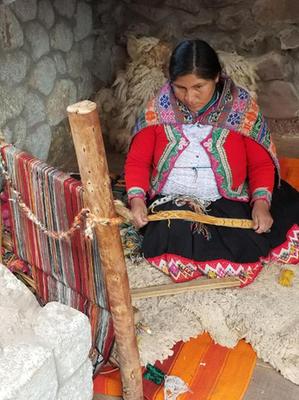 Awesome Trip!
I believe my trip to Peru was extremely valuable. Experiencing the Peruvian culture, which proved much different than my own, opened my mind to how other people live throughout the world. From driving through the countryside, talking to local girls, and touring the cities, I recognized the similarities and differences between people in Peru and the U.S. Our EF tour guide was extremely knowledgeable and was completely committed to bettering our understanding of all aspects of Peruvian culture. Overall amazing experience
Great Job EF!
The trip was well organized and everything went very smoothly. The kids all had a great time and came home with lots of memories.
Absolutely Life Changing
The trip to Peru completely change my outlook on life. The tour guide we had was absolutely amazing and his knowledge helped to give us a more enjoyable experience. I will never forget my trip. It was amazing.
Trip of lifetime
I did not love accommodations due to no heat. I did not love being passed around because a person canceled at last minute and sent the opposite sex in their place, so no place for me! I did love our guide, very knowledgeable. I did love our service project. The food was o.k. some was great. Too much chicken by end of trip!
Amazing
Peru was an amazing experience and learning opportunity. That my group was able to perform service for this country humbles me. It was a privilege for me to perform service for Peru.

The itinerary was rigorous with very little down time. That enabled us to see much and participate in great samples of Peruvian culture.

That said, planning was sometimes awkward. Such as taking the group to a wonderful market to shop, then expecting everyone to walk, hike, and climb with very full backpacks for the next three hours, was poor planning. Allow down time, and allow storage of personal belongings...let people check into their hotel...THEN hike around town for three hours.

Perhaps allow time for more community engagement. Instead of darting from activity to activity, allow students to engage for a deeper connection to the culture. I personally would have appreciated more connection to the musical culture. That was all but ignored.
Amazing Experience!
Our trip was well organized and our tour director was fabulous. The hotels were a bit antiquated, but were adequate for our needs. I would highly recommend this trip to anyone!