Good Trip
The trip was good and once in a lifetime experience, however communication between tour organizer and parents was poor. Tour organizer was helpful though and kept things on track. The experience could have been better if the tour director didn't try to push his liberal thoughts on kids or was more open to provide water to kids.
Overall a great trip
Saw many amazing and beautiful places and artworks. The tour guides were all very friendly and knowledgeable although they often stood in one place to talk when I'd rather see more of the attractions. Loved our main guide. My only issues were that I really wished we could have had more healthy and/or authentic meals from the regions. Also, would have been better if our free time was better organized so that we were near food and/or shopping opportunities when we had time.
Too many cons not enough pros
Our flight landed in Paris in the middle of the afternoon; therefore we basically lost an entire day. I felt our days in Paris were very unorganized-we saw 2 of the 7 things we were scheduled to see. Very disappointed. Our bus tour was fun until we stopped, were told we had an hour and ten minutes for lunch and then were dropped off in a foreign country with no direction where to locate a restaurant. Horrible! The glass blowing presentation was neat but the prices were much too expensive for students whom this is geared towards. The meals were not student friendly and the hotels were much too far away from the visited locations and frankly knowing what I know now as far as hotels- I would NEVER let my child travel alone on an EF tour knowing the locations of the hotels and that all girls are in a room alone. I will certainly tell that to anyone who asks my opinion. The hotel in Rome was in a horrible part of town. The train was not a highlight either. Aside from the hotel in Rome- once we left Paris and were off the train our trip was much more pleasant. Paris was a huge disappointment as were the locations of the hotels and many of the meals. It was stressed that this trip is geared for the students and I understood that, but students don't deserve to be in unsafe areas or given meals they won't eat. Also, we were paired with another group from a different state. They were fantastic but it made our group grow to over 40 people ENTIRELY TOO MANY PEOPLE. It was ridiculous. We were constantly separated at stop lights, at meals, people were left behind, it took too long to get through security, to get through restroom lines. It was unfair to everyone. It was ridiculous.
Great director, terrible everything else
The director did an amazing job. The other group criticized him for things out of his control even when he went out of his way to accommodate them. Even hunted them down after they got lost in Venice almost causing us to not be able to make our boat. The places we had dinner were absolutely terrible, even the high class ones. The hotels were terrible, some people had bugs, one person almost had their room broken into because none of the ground floor windows would close in any room. The flight home got canceled and instead we had an even worse flight that got us home 8 hours after we were supposed to be. We could have been accommodated with a direct flight instead of doing the cheapest way since we had to get back no matter what. Most of the local guides were boring and dry. The last day the bus that picked us up was way to small to carry all the luggage. I know not all tours are like this, and I will have lifelong memories but I would not recommend if the hotel, flight, and dinner choices stayed as low quality as they were.
Awesome Experience
Overall, the entire experience was amazing and awesome. The only ify part is that some of the extra museums and attractions such as the Arc of Triumph were not free to some students because we were 18. This would have been nice knowledge to have had a head of time.
Ready for more!
EF provided a wonderful experience. There was no way we could have seen, done or learned so much without the tour guides from EF. This was a tour I will never forget. The accommodations got better and better as we traveled from place to place. The food provided made us feel like the locals. The hardest part of the trip was saying goodbye to our new friends and getting on the plane to return home. Be prepared for lots of walking and bring a good camera. You won't want to miss a shot!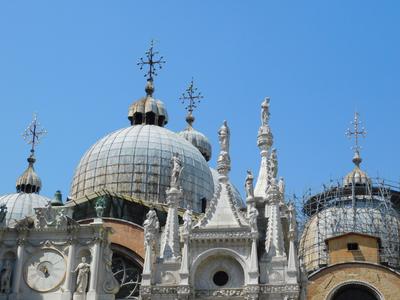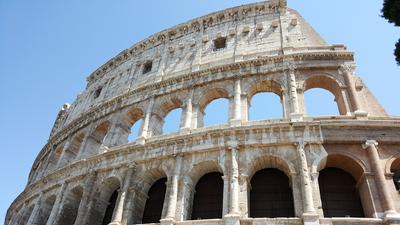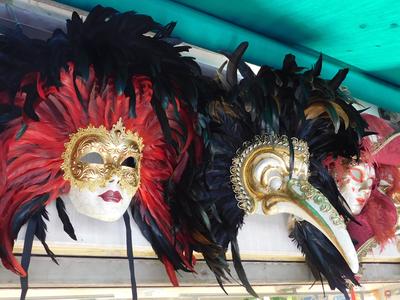 It's fun
It was fun, but my students liked it more when I was able to tell them about the things and when I was able to take them to different places that aren't normally gone to by tourists. They wanted to do the things that the locals did. It was a good trip and we felt safe the whole time. I liked it a lot.
good tour
Overall this was a good tour. The kids enjoyed themselves and everything went well. There were a few hiccups with dinners and not getting what was promised at a couple of places. We also wound up eating essentially grilled chicken two nights in a row. I didn't feel like the dinners were anything spectacular. The students really didn't get a chance to eat many authentic dishes. On another tour, the students were able to order & share escargot for a chance to try it. On this tour, we did get a lot of good pasta dishes, but were primarily all red sauces. At one dinner we were supposed to get mozzarella and tomato for an appetizer and it was sliced cheese on top of the tomato. When we finally got to Paris, our first dinner was Flammekueches. While it's delicious, the students were just in Italy for 5 days and had eaten a lot of Pizza. We only had 2 dinners in France, it would have been nice to get more traditional French dishes that weren't similar to pizza. We weren't in the Alsace region to eat this dish. Also, while I know gelato is an Italian thing, it seemed like every night our desserts were either gelato, or generic ice cream which one place definitely served us or a chocolate tarte.
Also, I felt like there was a lot more free time on this trip. In particular the day in Florence when the other group went to Pisa. While our tour director made herself available for suggestions on what to do, it would have been nice to know ahead of time how much free time there was going to be just to better prepare myself.
The night train was definitely an interesting experience. While it's not EF's fault, we were put on the only train car without working AC and it was grossly uncomfortable. People had a difficult time sleeping exacerbated by the heat and subsequent complaining about the heat. Then the train was almost 2 hrs late getting to Paris which made getting lunch difficult. Again, not EF's fault, but something to consider because it wasn't an enjoyable experience.
Great Time!
This was a great tour for my students and myself. We hit some of Europe's major cities and learned so much about European culture. It was a busy trip, moving a lot, but it kept us on our feet and we packed in as much learning and as many experiences as we could!
Perfect
Everyone on our tour thoroughly enjoyed every aspect of the tour. Granted, our last hotel had a broken air conditioner and some of the rooms had their windows bolted shut for safety reasons, and the resulting heat was unacceptable. Had those travelers been able to move to a room with the safety features that allowed for the windows to be opened, we would have been warm, but otherwise perfectly fine. One should be able to open one's window, but focusing on one night again 9 pretty perfect days/nights seems trivial. We hit all of the right beats for each of the cities. A little over view, small walking tour, city highlights, and unique trades experiences in each city. Even the night train was a great time and almost everyone on my tour was worried about it. Also, our Tour Director was phenomenal!