Super trip
Our guide make the whole trip! She was organized and kept us filled in on expectations and schedules. It was nice to just get on the bus and see what she had in store for the students. The kids had a blast! There was a lot of walking and Europe in July is hot! But there was so much to see and do that everyone enjoyed it!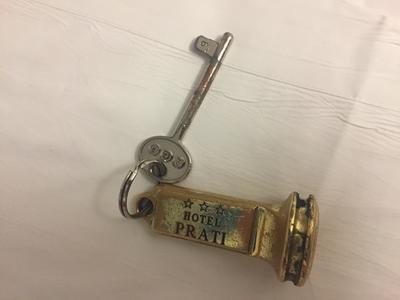 Want to relive!
Going on an adventure is always amazing but you have to trust me when I say Europe is unlike anything I have ever done. Without hesitation I recommended everyone to visit Europe as soon as I arrived home. The views are amazing and feel unreal at some points. Not only was this one of my most memorable moments, the group I was with and our tour director made it better. Although I personally disliked the guided tours, they were very factual and interesting. I have to say, being someone who loves there phone and texts all the time, I found it hard to be on my phone. I was distracted by everything I was seeing and experiencing to bother using my phone. I will definitely be traveling to Europe again in the near future. If you are on the border of deciding whether or not to go, I highly recommend you to travel. It is an experience you will never forget.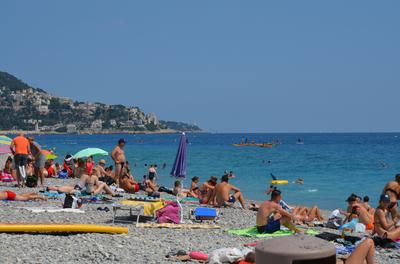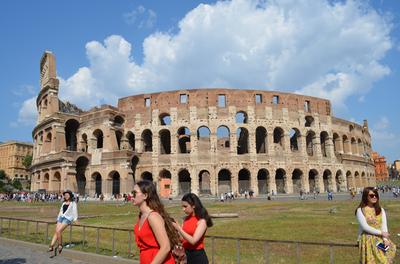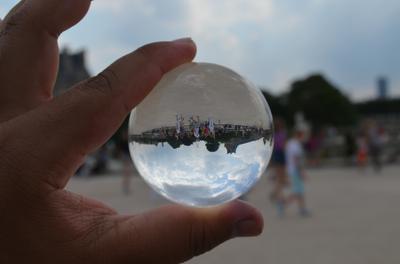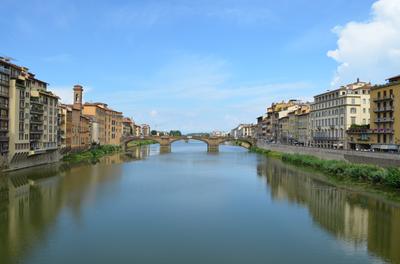 Average experience
Need better hotels, more free time, need better food and breakfast.
Excellent adventure!
Just back from Paris and Mediterranean trip. I learned a lot from our many guides and director. Having an experienced tour director to arrange additional activities (bike tours, extra stops, trading lunch for dinner) was extraordinarily helpful since we were in Paris when France won world cup and during peek of festival season in each town. Would have loved more free time!
Unforgettable
EF tours did an excellent job facilitating this trip and allowing us the opportunity to make payments in addition to the link your provide that lets friends & family donate. My son had only great things to say when he came home. A special thank you to Madame for the invitation.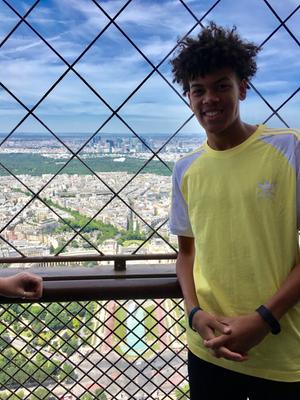 Southern Europe
I loved the insight that the guide provided. Loved the opportunities that were given to us for free time to look around and explore the areas after given the overall information. The tour guides were knowledgeable and helpful. Through EF Tours we were able to access and see places that others who were there on their own did not have the opportunity to see. I highly recommend this tour opportunity.
Great intro tour
This tour is a great introduction and really just scratching the surface of these major parts in Europe. So much is packed into the trip it's hard to appreciate everything you're doing but it's nice to get a little taster! There are lots of travel days and lots of time on a bus which I wasn't the biggest fan of! But did see a lot being on the bus.
Amazing Experience
Was an amazing experience. Makes me want to go back to Europe!
Our tour director was amazing along with the scenery, activities, food, people, and history of the places we visited.
Bonjour Yal! Would have changed my nickname, but
Absolutely amazing. Our tour guide was fabulous! Not only were the sites incredible, but our guide was very knowledgeable and had suggestions for free time in every city that were amazing. This was my second trip with EF, and after my first trip, I was hesitant to use them again, but I had promised each of my daughters that I would make sure their Girl Scout troops could go on an international trip. This trip was worh every penny. I only wish my oldest daughter's troop had the same experience. The tour guide definitely makes or breaks the trip.
Too much
While I can appreciate the fact that EF wants to get the students their moneys worth, this tour was too crammed. There was little time to get a feel for the different areas, and to soak in the beauty. Touring the Vatican and the Colosseum in one day was way too much. Our group did add some optionals which did take away a lot of free time. I would recommend doing only one optional.