There was a lot of issues
1. Tour Guide
- he is not a tour guide. He just give us direction . Every time we go to place or site, he give us direction where to meet, we go around by ourselves, on our own.

2. Transportation
- we took metro almost the entire stay at Paris. That means walking miles.

3. Meals
- Dinner- first dinner, we have chicken and rice. The students ask for soda, it is not included. When I complain and that we were promised 4 course dinner, then they gave us crappy canned fruit.
Amazing Experience!
I found my tour to be a fantastic experience. My school had over 70 student travellers and I found that EF was able to accomadate well in finding restaurants and hotels for a group of this size in a city like Paris. I found it incredible that my half of the group was able to be our tour guide's very first tour, and found him to be well trained as he didn't miss a beat. I would have found the trip a bit more fun if we had a bit more free time, as we visited the city during Easter week and had a full itinerary, we would get stuck in traffic and have very long days with very little free time to experience the culture on our own. Overall I was very impressed with how successful the trip was and look forward to travelling with EF again soon
Too large of a group
The tour and guides were amazing, BUT unfortunately our group was too big. Our group was fine, BUT EF decided to put another group with us therefore making it difficult to get onto the Metro and to tour the many sites. Also, the food at dinner was less than desirable. The first and last dinners were excellent and everything in between was subpar. The tour guides were extremely informative and great. EF mislead our lead chaperone that if we had so many in our group another group would NOT be put with us, yet it happened. Too large and too difficult to navigate Paris with that large of group. Disappointing.
The most enlightening trip a person could take
After paying monthly for 2 and 1/2 years, I went on the Paris trip with EF for about eight days. It was honestly the best time of my life because I experienced so much throughout the whole trip. From seeing the Notre Dame to the Eiffel Tower, I really got to immerse myself into French culture and day to day life. For anyone whose thinking about going on this trip, DO IT! I was offered so many other places to go but I do not have a single regret about choosing Paris.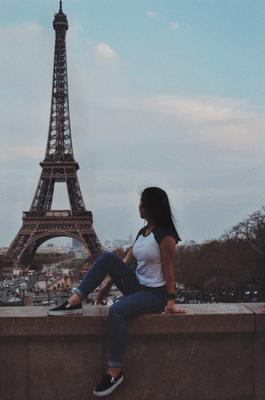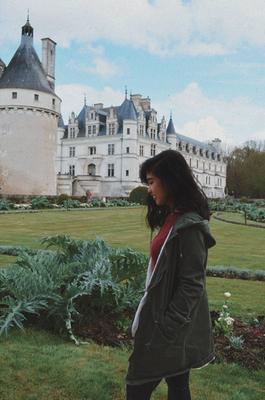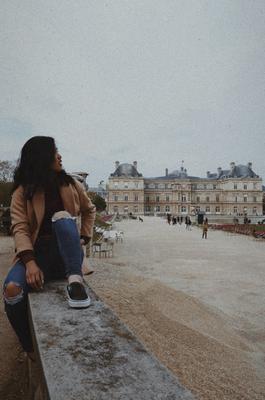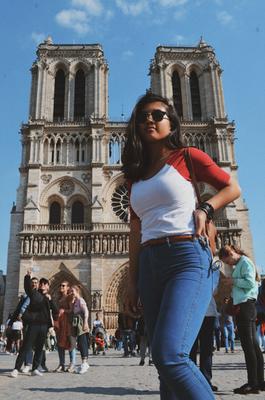 Incredible Opportunity!
The trip was amazing. From the education of the trip to the phenomenal tour guide, it was unforgettable.
Life changing experience!
Paris In-Depth was an incredible and enriching experience. It was an overall wonderful EF trip.
Great guide and trip, lousy hotel
This trip was great in that we saw so much of Paris. We got very familiar with the Metro and became very comfortable in the city. Our tour guide did a great job of showing us everything and helping us in our free time to get to other museums and street markets that we wanted to visit.
The less terrific parts were the food and the hotel. Too many dinners included French fries and the vegetarian options were weak. The two outstanding restaurants were the Crepe place on the final night, and the Flam restaurant.
The hotel was the worst part. It was at least 14 stories and had 1 working elevator that fit 5 people in it. The breakfast area was off limits to EF travelers, instead we were instructed to pick up breakfast in a janitors closet on the 4th floor and were told to eat it in our rooms. We had an instant coffee packet and hot water pot in the room. The hotel was very close to a Metro stop, which was convenient, but it was located near the end of the line and in a business section of town, so there was nothing to do or see near the hotel.
Not so much
Not sure who booked their flight from CO to SFO to Paris, but not a good idea even if it was cheap. They left Thurs at 0730 and arrived Saturday at 0500. What a special form of torture!!! And they missed a whole day of their trip. I understand that things happen, but it seems logical that if they would have left from the East Coast somewhere, it would not have taken almost 48 hours to get there!! Maybe rethink saving a couple $100 and think sanity and health!
Paris
We've been traveling a long time with EF, so no surprises. The Paris trip is a little different, same hotel the entire trip, so as an adult traveler, a little more freelance time.

This was the first trip as adults we weren't in charge of anyone, so even a little different there. The group part of this trip really pays off at the big ticket items. On our own we would still be waiting in the huge lines at the Eiffel Tower and the Louvre. Instead we arrived at our time slots and rolled in.

The only reason that the rating isn't higher is Paris isn't really my thing. I really just wanted to check a few big items off my list. If you're really into the city of lights, this is for you.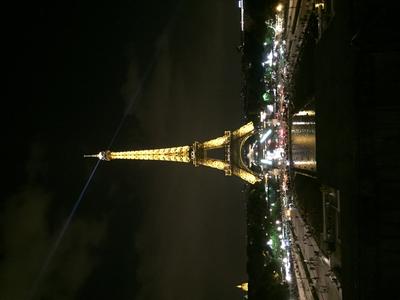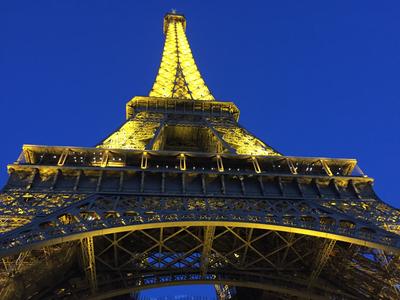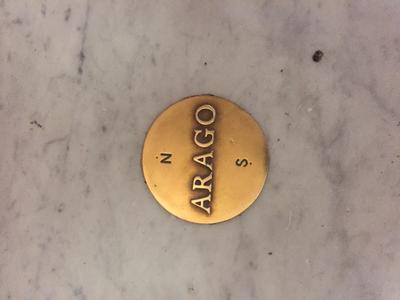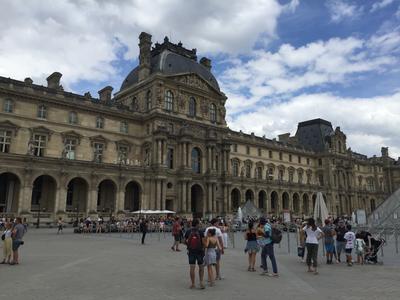 see the Eiffel tower and seeing the sights
The experience was fun I got to experience a lot of there cutler, even wile my allergies were acting up I got to see the amazing gardens. My mom and I loved going to the towns we love the architect. The only problem I had was going to the meet market that we actual did not do since everyone was wanting to do their own things so a small group of us went to the catacombs which should be able to be in the extra stuff to do, since that part of their curter. But I had a lot of fun and I thoght were we went to eat was great.