A maturing adventure!
Packing light enough to handle.
Ordering Euros and learning about money exchange.
Checking in at an airport and going through customs.
Keeping up with your passport.
Flying on an airplane for the first time.
Sharing a motel room with friends.
Eating something other than American fast food.
Listening and learning a different language.
Touring Churches and palaces with awe.
Seeing many things you would never see at home.
Being almost totally responsible for yourself.
Realizing that people are much the same all over the world.
Visiting another country with excitement.
Managing and surviving jet lag.
Returning home and feeling like you discovered something new about yourself.
Priceless!
Wonderful Time
Trip was very educational as well as FUN! We saw some amazing sights--landscapes with snow, castles, detailed architecture, etc. Our hotels were all very adequate, and served good breakfasts. Staff in hotels were very friendly and helpful. The coaches we used for transportation were spacious and comfortable. Our tour guide was informed, friendly, and flexible. Overall, the entire experience was wonderful. I would recommend this trip to my friends!
Good but had limitations
Munich-visited on Easter Sunday and Monday when almost everything was closed. eF tours should have changed tour dates to give the students the chance to get the most out of Munich. They did not,
Dachau and Nueschwanstein were great side trips.
Salzburg was very cool. Vienna was also a great large European city to visit. It was about 30 degrees, cooudy and foggy every day, so we had limited views of the Alps. This also made free time all week not as fun as it could have been. I would recommend that EF tours only have this trip available in warmer months.
Totally awesome!
We had an amazing time, and our tour guide Mattias was the best. He had great ideas for extras, and was readily available to help with all our needs. The trip truly would not have been as great without him.
wow!
Our tour was excellent from start to finish. Our tour director was amazing, so knowledgeable and great with both the kids and adults. He had great activities planned from morning to night. He was extremely organized and attentive and everything went very smoothly. Even our bus driver was great, friendly and good with the kids.
Highlights of the trip included the salt mines in Salzburg, the Mozart concert in Vienna, the BMW factory in Munich, the Melk Monastery, among many others.
I have just two recommendations. On our tour, there was a small group of high school students and their teacher while our group was made up of 8th graders. This didn't work well for either group. The students and the teacher were very rude and stand-offish. They refused to interact with our group at all, even the adults. In our experience, mixing age groups was not a good idea.
The other recommendation I have has to do with the food. I would have been willing to pay a little more to have better, more varied meals. For the first 3-4 days, every meal we had consisted of schnitzel and some form of fried potatoes. There was not a fruit or vegetable in sight. I realize this is a traditional German food but there have to be others and a little variation would have been nice.
Otherwise, it was just a great trip that my family will always remember.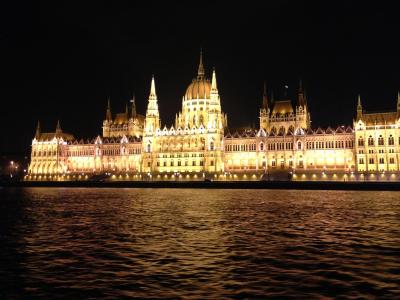 EF Tour Leaders make the difference!
My 8th grade daughter had an amazing experience. What brings these cities to life depends on the skill of their Tour Leaders. Mattias was a wonderful fit for these teenagers. He was not only knowledgeable but most importantly personable and energetic. The whole tour experience was well organized and the hotels and buses were high quality adding to the ease and comfort of traveling.
Thank you EF!
Great Adventure
As always it was an adventure. I am 77 years old and sometimes the pace was little taxing. However I would't change a thing. Our EF Guide was very accomodating and very knowledgable. She made allowances for everyones specific needs which did not take away from the adventures. The weather was the biggest hinderance. However that is to be expected in April. The hotels, food and transportation was excellent. I am looking forward to next years trip to Greece.
Acceptable at best
Our tour guide was one of the best. He really seemed to care about us. He was knowledgeable about where we were traveling, the history, and the locale. He quickly became our friend.

My wife and I traveled as an adult travelers with a small student group. We would not want our kids staying in the hotel EF selected in Munich. Next door was a "sex shop" and 2 doors down was a 24 hour gambling establishment. Our room faced the street and was very noisy all night long. The location was very central and permitted walking access to downtown Munich. The 2 evening meals in Munich were disappointing. The city guide for our walking tour was good. Seemed to know what he was talking about. Not terribly interesting but professional.

The hotel in Salzburg was better except that there was a very loud group the seemed to have no regard for others in the hotel. The location was well out of the main part of the city. In the evening there was nothing to do where the hotel was located. Evening meals were in the hotel. The meal on the first evening was more of the same disappointment. The meal on the second evening was a little better.

In Vienna the location of the hotel was in an industrial area. In the midst of big fuel storage tanks, power plants and an oil refinery. The hotel was OK but the location was terrible. The food on both nights in Vienna was better. Although one of the meals was in a restaurant that permitted smoking which kind of spoiled the meal. Our city guide was very good in Vienna.

In Budapest the hotel was OK. Some mold growing in the bathroom, but nothing threatening. The food was the best we had. Actually on the last night, the food was very good. Our city guide was excellent. She was very knowledgeable and did not just give a canned presentation. She was entertaining.

We were very surprised that EF did not reserve seats on the airline so that our group could sit together. We were even more surprised when the did not even bother getting married couples together. I called EF to check on our airline seating and they said that I had to call the airline. I tried to call the airline about 2 months before the trip to get our seats together and the airline said that they moved my wife and I so that we were sitting together, but when we checked in at the airport, we were a few rows apart. You would think that since EF require significant portions of the tour price fairly early, they could at least get the airline reservations so that groups could be together.

We did have a few problems with hotels that allow smoking. Eventually we were able to get no smoking rooms. This should have been something EF took care of.

Overall the trip was a lot of fun. Our guide was great. The group we were with was fun. Usually we enjoyed the meals that we got on our own much more than those that EF arranged. One of the problems of traveling in a group, it seems that the restaurants that serve groups kind of throw the meals at you and hope you get out of the restaurant as soon as possible. Where, when you eat on your own, the service was almost always very good.
Great Experience
Since their trip to Peru was cancelled They weren't thrilled to go on this trip but they had a wonderful time. My daughter was in love with Austria. The Alps and culture amazed her
Great days in Bavaria
The tour in Bavaria was amazing. I loved it so much, it convinced me to try to get a job over there. The people on the tour with us were great and made the experience that much more fun. Anya was a lot of fun as our tour director. The trip was very enjoyable and I would recommend it to everyone. I wish I could have spent a year in the Bavarian Alps. It was one of the best things I have done to date in my life.