Amazing trip
Best trip ever. Have traveled over seas many times and have loved all my trips but our tour guide was without a doubt the best guide ever!! She made us feel like family, was so knowledgeable about every place we saw or passed thru, it made me wish it would go on forever.
great trip
excellent experience, superb tour guide and bus driver. Hotels were ok but dinners were poor.
Amazing
My daughter came home like a chatterbox I could not even attempt to stop her from telling me about Italy Spain and France. She took her camera and the pictures are absolutely beautiful. The trip was smooth there were no issues the hotels were nice one was very nice and Barcelona. She had such a great time she signing up for next year and her twin is also signing up for the India trip next March.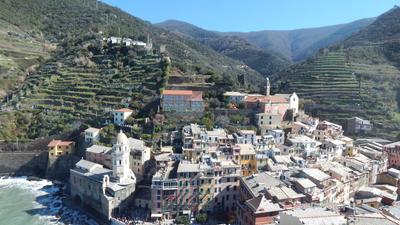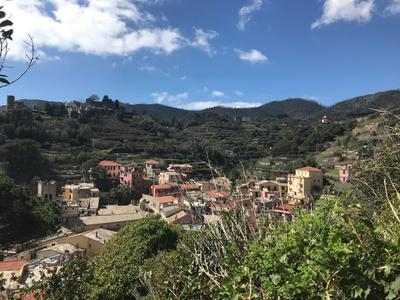 First timer
The trip was amazing. We toured many different areas, and the tour directors were very helpful. My daughter and I learned a lot and had a great time!
Great Trip
Wonderful tour. Perfect combination of activities/tour and free time. Fantastic tour director and local guides. Excellent accommodations and fantastic service at the restaurants where we had dinner. 10 out of 10
Spring Break Tour
This was the best experience I have had with a school trip. EF Tours was amazing and anyone that wants to see history or start getting use to traveling independently of family, this is the way to go.
Life Changing Experience
What an experience! The sights and scenery of this beautiful historical land was truly amazing. I decided to join my daughter on this trip, and am so thankful. The details and organization were on key. Our tour director was so knowledgeable and filled our day dusk until dawn. She was so personable and went out of her way to make each and every child feel special. The accommodations were very nice in safe secure places. The meals, tour bus, and airline were top notch. I could go on and on about the wonderful experience we had. I strongly encourage this experience, and I hope to go on another EF Tours.
Very disappointed
I am extremely disappointed with EF this time, and I don't think I will travel with them ever again. I have taken tours with EF before and they were great. But unfortunately, I don't know where to even begin this time. First of all we couldn't even go to Cinque Terre, which was something I was really looking forward to go and that was the highlight of my trip. EF must reimburse some amount back to travelers as this is not what we signed up for. The Dinners were horrible and didn't even fill us. Only in Italy we had fulfilling dinners and breakfast. But Nice and Barcelona was not good at all. We were rushed in the restaurant and almost got kicked out from one restaurant in Barcelona because they have to accommodate another group, in a way they were severly overbooked. We were rushed through the guided tours. The local guides seemed not too concerned about visitors' interests and one time couldn't even get their mics to work. I mean really? Montserrat was a beautiful place but we couldn't stay there for lunch. We had to practically run after the local tour guide and had to do stairs so quickly, that I thought my legs were gonna paralyze any moment. This is unacceptable. We were so rushed through all the guided tours that it is sickening. Monaco was another nice place but we couldn't spend all day there either. One time bus driver in Barcelona didn't let us get the beverage inside the bus and didn't put our suitcases in the bus. Then why we would have to tip them. EF makes tipping compulsory and get a lot of money out from travelers which they should be paying to bus drivers and tour directors themselves. We shouldn't have to tip them for the bare minimum job they did. I feel like we pampered them and all they did was just barely did their job. Although, the bus driver from Italy was very nice and was a star and how he handled the narrow streets in Nice, France was very impressive.
Great Time
My daughter had a wonderful experience on her tour. At first my wife and I were hesitant on such a far away journey, but I have to say that her group had a blast. What an awesome trip for a high schooler. I will send both my girls next year!!
Fun on the Mediterranean Coast
I would recommend this tour for those that would like to get a taste of what the northern Mediterranean coast has to offer. Barcelona provides an anchor at the end of some wonderful sights along the way. The drive from Spezia is one of the most beautiful and relaxing drives that I have ever experienced.

The day in Cinque de Terre is something that really gives you the reason to return and experience it's subtle intricacies and magic.

I would recommend this tour if you are looking for something more relaxing and out of the ordinary in terms of what most people might expect from a European experience.