Worthwhile Trip
It was an awesome trip. I got to discover a lot about each country and I made friends that live on the other side of the country.
great experience
We had a very nice tour guide who remained with us the entire time. We had terrible flights! 6 airports in 9 days was horrible. We had 3 a.m. wake up times. Because of the flight schedules, we did not have enough time as promised in Madrid. In addition, museums were closed. The food in Madrid was terrible...not at all authentic. The food in Paris and Rome was much better.
Amazing Experience For The Kids
It was a good trip, however we were disappointing with the lack of organization from EF.
- Food in restaurants was awful.
- Bus in Paris arrived late.
- We were not able to enjoyed Madrid because we arrived to late.
- a Direct fly from USA TO Europe will be much better.
-Our tour guide was fantastic!
Fast-paced and thorough!
I would like the trip to the top of the Eiffel tower to be included in the Paris portion of the trip, and I don't think there is a lot of value to the visit to the perfume shop. I would like the Museo de la Reina Sofia (Guérnica) to be included in the Madrid portion.

Our hotel in Madrid was in a perfect location and it was perfect for the students. The hotel in Paris was nice, but a little removed from the city. Our hotel in Rome was both removed from the city and very cramped.

The tour is fast-paced with a lot of walking, but as long as you are prepared for that, it is no problem.

Our tour guide was superb. He was flexible, related to the students well, and turned out to be good in a crisis situation we experienced in Paris. He remained calm and worked quickly to make sure that we were safe.

EF as a whole handled the unforeseen event in Paris swiftly and responsibly and the three group leaders that traveled with us will be forever grateful.

Our local guides were very informative and we learned a lot! It was a great first-time experience for my students that gave them an overview of three great European capitals and hopefully ignited a desire to return and spend some more time in each locale.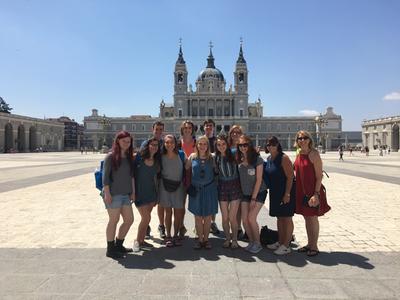 Awesome Experience
My daughter & I had an amazing time! I would recommend traveling with your student if you can.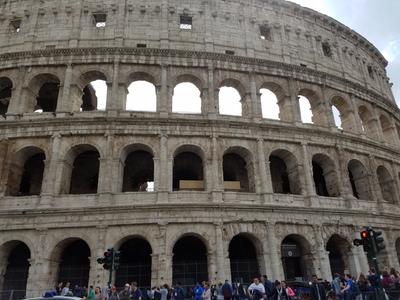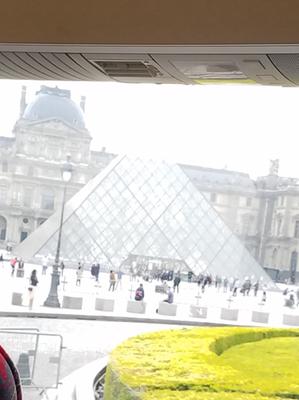 Fantastic Adventure
This trip was absolutely fantastic. The itinerary was fantastic only wish we could have had more days in Paris and Rome due to the sheer number of places to see and things to do. The guide (Daniela) was absolutely terrific; knowledgeable, friendly, professional and patient...she needed thst patience with our group as many didn't understand how to get back on time when provided free time. The hotel and restaurant selections could have been a little better (maybe more authentic). The food selections seemed to be a bit on the cheap side...a lot of pizza and would have loved something more substantial, yet authentic. The hotels seemed to be in questionable neighborhoods and one had cleanliness issues (Madrid). The transportation was good too however, when using the train, could you provide options for people to purchase a private car? Six people in a car is a bit much when dealing with adults. Overall, the tour was fantastic and I would highly recommend it to others. Thank you for the opportunity.
Awesome Experience
This is a great educational opportunity for students! If, as a parent, you have always dreamed of seeing the world I wouldn't suggest this tour.
good
It was good our tour guide was super nice and great, but the tour it self was very but very tiring. the hotels were not that nice either and food where so so but please consider to have at least one day in between to rest .
Excellent
Amazing tour guide.