Exhausted but Worth It
We had a rocky start due to a missed connection, but EF tours rallied us competently. Once united with the larger group, the experience was non-stop.

Felt like we jammed a month's worth of information into six days. Wonderful selection of activities for the cities visited. EF Tour Director was very knowledgeable and entertaining.

Our group had a number of unrelated medical emergencies (one illness, one diabetes-related, and a foot injury). EF Tour Director was very helpful (especially with translating with urgent care and pharmacies) and kept checking up on the three effected tourists.

Plenty of good food options, I actually gained weight despite all of the walking!

It was very nice having everything planned and managed for us, was very relaxing despite the constant activity.
Amazing Experience
I thoroughly enjoyed touring Spain - Toledo, Cordoba, and Seville. Unfortunately, we missed a connecting flight in Toronto and missed the first day and half of the tour, which was Madrid. The tour company could not have provided us with a better guide. He was knowledgeable, agreeable, and came through in an emergencies with two off the children. He always was calm and provided just the right balance of levity and seriousness throughout the tour. The only thing I would suggest would be for EF tours to revisit their practice of connecting flights. We took a hope from DC to Toronto to connect to a flight taking us to Madrid. However, the layover was only 45 minutes. Even without the delay on the tarmac, knowledge of the Toronto Airport, specifically where small flight gates are and the distance to the large flights would have provided an understanding that we would not have made the connecting with such a limited layover. This caused us to miss Madrid. While stuck in Canada, the tour could not give a timely alternative for the day in Canada and did not offer transportation to the site they ultimately booked. Without transportation and the late information, we were left to walk about Toronto in an area where nothing was, the highlight being a visit to Tim Horton's. EF tours should have an "operations" group aware of tours and their flights status. This would allow them to be aware of situations like ours and have a seamless alternative in place when we land. Two lost days of a tour is pretty significant when it could have all been avoided had EFTours understood the airport map, flights and layover limitations.
Great experience!
As a parent, I was very happy with the process from beginning to end. My daughter had a fantastic time and was able to use her Spanish language skills while being immersed in the culture. At no time did I feel uncomfortable for her safety.
Great Trip, Bad Other School, Scary Ticket Mishap
Overall, the trip was amazing. Amazing director and local guides. I can't wait to go back on another tour next year! If you are looking for an amazing educational experience that's all inclusive, choose EF. Unfortunately, since our group was so small, EF booked out tickets individually instead of as a group so when our plane was overbooked, I was bumped from the plane. The airline ultimately had to bump someone off of our flight to Amsterdam and our connecting flight to Madrid in order for me to make it to Spain. My luggage was then late because of the seat issue. Later on in the trip, the visiting school's adults proceeded to get drunk for three of the nights towards the end of the tour. When we went on the disco boat, one of their teachers proceeded to dance around a pole as if she was an exotic dancer. During the flamenco show another night, they were very disruptive and disrespectful. Due to the size of this group (43) , our small group (9) was greatly overshadowed, however, this was okay for us as we proceeded to do more educational things on our free time (time that the other school requested) so we ultimately learned more than we would have with them. At dinner one night we had a tapas class. However, we could not see the one teacher in the tiny room, only 4 students got to assist, and the "dinner" they gave us was little samples from the tapas and were not sufficient for a dinner. EF discounted our disco boat price to make up for this. This trip was an amazing experience and even though there were a few upsetting moments, I highly recommend this trip.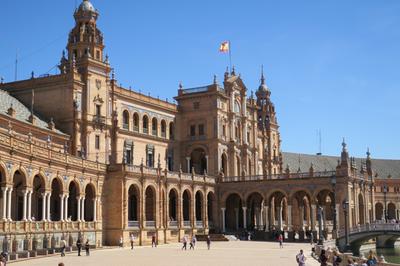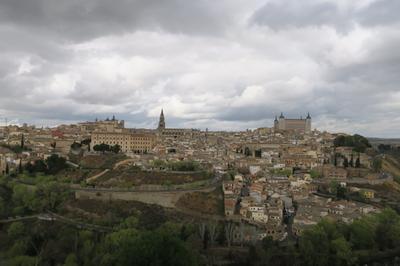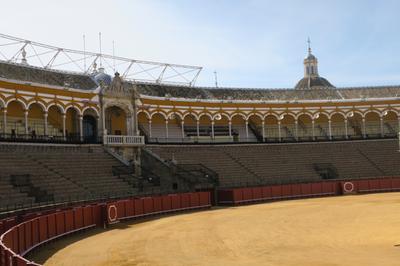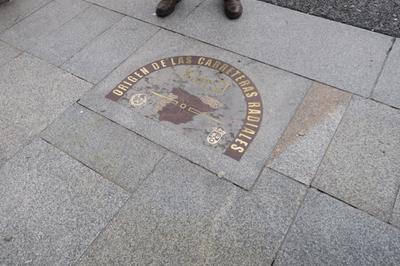 Lack of guidance for the accompanying school.
I being the parent of a child who went on this trip thinks that more guidelines need to be set as to the appropriate behavior of students, teachers and chaperones. I feel that the others who were on this trip acted inappropriately and set a terrible example for these children. I am highly disappointed.
The trip itself was great and they experienced great sights, the other school behavior was not acceptable
Educational
The visits were rushed. It was like we were running from place to place.
Experience I will NEVER Forget!!!
I traveled with EF Tours in July to Spain. I was really indecisive about it because i wasn't sure if it was really what people said it would be or if i would enjoy myself, but I am so glad i chose to go because it is an experience I will never forget. Our Tour director was amazing and she never failed to keep us entertained and the places we visited were awesome. I was really surprised by how great our hotels were because i was expecting "ok" hotels, but these were amazing! The only complaint i have is the food. Mostly the breakfast because most of the food at breakfast was not good and i was reduced to just eat bread with jam every morning, which wouldn't quite fill me up. Also, i did not like that at some restaurants we were only given water to drink, even when i offered to pay for another drink. Other than that the food was pretty good overall, but it wasn't as satisfying as i thought it would be. Like i said before i had an amazing time on this trip and i would definitely recommend going.
Excellent Experience
Experience met and/or exceeded expectations. Tour guide was excellent! Very satisfied. Thank you!
Great taste of Madrid and the Andalusian region!
This tour was well-paced and offered a great taste of Madrid and the Andalusian region of Spain. If you do the optionals (Toledo and Flamenco night in Seville) there is a perfect balance of structured time and free time. I fear that for inexperienced or non-adventurous or group leaders, there may be too much free time w/o the inclusion of the optional excursions. Do some research ahead of time for Madrid and Seville so that you have some ideas of how to utilize your free time with your group in each of these cities. I have traveled with EF 4 times in the past, this is my 5th trip. The tours are always safe and well organized. One VERY important thing is to tell your group ahead of time not to expect anything spectacular with the included dinners. They are typical Spanish dinner (soup/salad, meat and potato) and nothing to write home about. I recommend exploring the cuisine on tour free lunches to satisfy the appetite of your more adventurous travelers in terms of food. Our tour guide was fantastic, as per the usual. Very flexible and helpful. My student had a great experience. The hotels were all clean and safe, as has been the case for the last several years. Hotel breakfasts at most locations had several options for students, though it can vary from city to city.
Beautiful Country
Spain is an amazing country. Each city we visited had astonishing historical buildings. I loved how each city has preserved the cathedrals and the royal palace. One MUST add Toldeo to their tour, it is soo worth it. I absolutely fell in love with Toledo and the mixture of religious cultures.
In Cordoba, we participated in the making of Tapas. I thought we would actually make the Tapas, however a chef was making each dish and would bring up a few students to participate. We added Barcelona to out trip and we're glad we did. We payed extra money to go inside La Sagrada Familia and it was worth it!