Experience of a lifetime!
I just returned from the "Madrid to Barcelona" tour. It was phenomenal! I brought with me eleven High School students who had the experience of a lifetime! One of the aspects of the trip that make it incredible are the tour guides. Not only was our EF tour guide wonderful, but our local guides were great as well! The guides enabled students to learn about the history and culture of the places we visited, making it not just a feast for the senses, but a real learning opportunity. Having previously done a tour of Madrid and the Costa del Sol, I must say that I preferred the latter.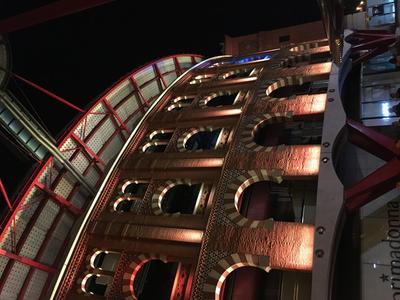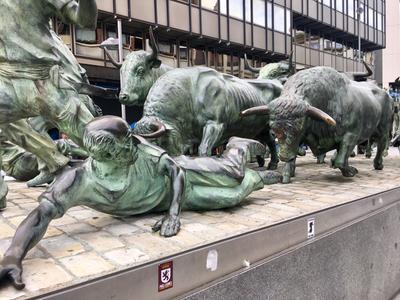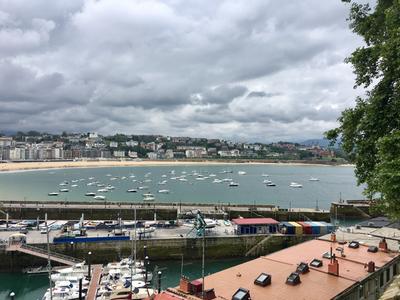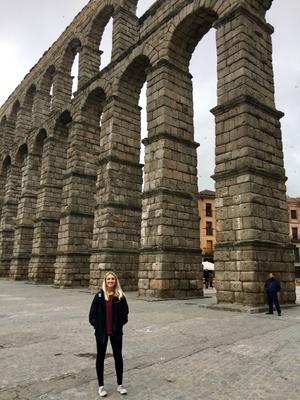 Mimi
Spain is an amazing country filled with history and art. This was my fourth trip there.
Our Spanish tour leader stayed with us for the entire tour and she was fabulous. Our local guides were also wonderful. It would have been nice to have had time for lunch in Toledo after our trip there. This is a fine tour for students who have unlimited energy. As a 72 year old granny it was very demanding. I kept up well with the group, but by the last day I was exhausted and went home sick.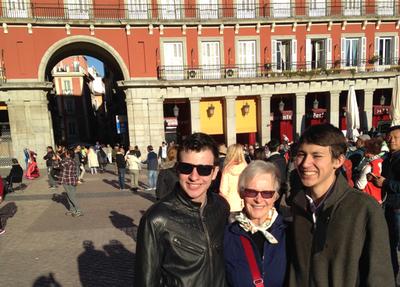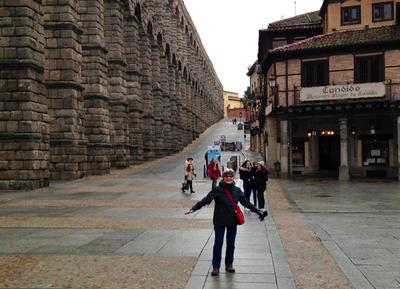 Incredible experience!!!
I had such an amazing time. This is a trip I will never forget. I tried so many new foods, loved the culture, and how clean Europe is!! The architecture and history is phenomenal!! So many incredible memories and the tour guide was so helpful and friendly!
Well worth it
My tour director told me more people choose the Barcelona to Madrid trip and not this one. I don't know why more people don't! Segovia is absolutely incredibe! It's like stepping back in time and is absolutely magical! Pamplona is where the famous running of the bulls takes place and the other northern cities are so quaint and relaxing. If I can change one thing, I'd want to spend one more day in Barcelona and one less in Madrid. Segrada Familia took my breath away! I also wish each guide used a whisper or a speaker/microphone set but that's not a huge deal; just make sure you stand close to get all of the historical info they are giving you! My group had a fantastic time. The fast face and lack of sleep was well worth it.
Amazing Spain
We had a blast. Our tour leader was amazing, the food was great, the people on the trip were wonderful and we learned a lot!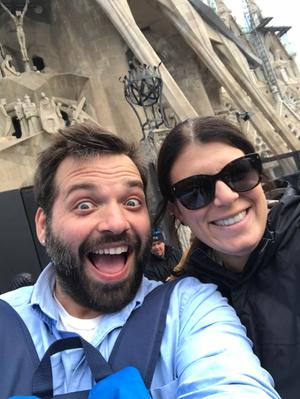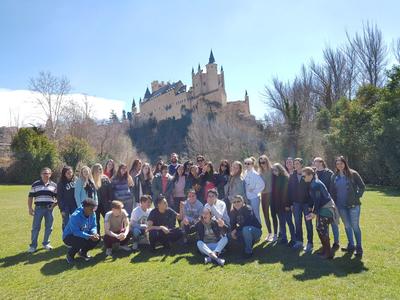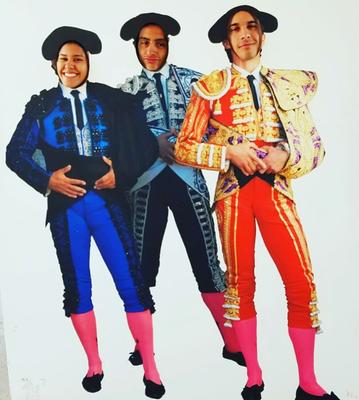 Great Country, Good Experience, Poor Chaperones
Our trip abroad to Spain was wonderful. The history and architecture was amazing. We had three fantastic local tour guides that made the experience for the students memorable. There were a couple of other local tour guides whose English was not as good and it was difficult to understand them but you could tell they were experienced with the history of the area.
The weather was cold, colder than what was expected and the students were left to walk in the cold for periods of time that were too long and some not dressed appropriately. A few of the travelers on the tour got sick from being exposed to the cold for too long.
Our breakfast fare was good in a few of the hotels, typical American breakfast of eggs, fruit and toast. Many of us were expecting to have fantastic Spanish food each night for dinner, but we were sorely disappointed. Dinner was nothing that I would have expected. The last six nights of our tour were pretty much french fries, spaghetti, potatoes and sometimes fish, sometimes hamburger patties. Nothing like I would have expected to be served in a Spanish country.
The hotels were clean and very presentable. For the most part, there were no complaints. You will need to have converters to use the outlets with American hairdryers, cell phone chargers, laptops, etc.
Our tour director who lives in Spain was good and was very knowledgeable. She kept us on time and on track.
The person that put the trip together from the school and the chaperones from the school that traveled with us had, in my opinion, very little constant communication amongst themselves while in the duties of being a chaperone and tended to spend more time to themselves and/or their own children who had come along with them, than to the needs of the students or to the needs of the group. About 50% of the students had at least one parent present on the trip. A few of the other 50% un-parented students (14-17 year olds) were allowed to wander off by themselves several times in very busy areas of the cities without a chaperone present. When the chaperones were asked where certain students were, they did not know. They relied on texting to communicate more than they did by keeping an eye on the students. This was disturbing to me as a guest on the trip. I feel that the organizer(s) and most of the chaperones, even though they were teachers, were very inexperienced in dealing with other people's young children in a foreign country.
Would I recommend this trip? Yes, but only if 1) the parents went with their children on the trip or 2) parents are absolutely sure that the chaperones are experienced, mature, and watchful.
P.S. If you wish to have good paella, you will have to go on one of your breaks to a good restaurant. We didn't have too much time on the tour to spend in a restaurant, but we had the best paella in Barcelona. It was fantastic.
My Amazing Experience In Spain!
This was such an eye opening trip, especially when it came to seeing and understanding the culture of the many regions in Spain, old and new. Everything was amazing, the visits, the cities, and the events! My only negative was that our group dinner's weren't the best, some of the restaurants had glasses that were dirty, as well as dirty utensils. Some places also didn't cater well to vegetarians, like our hotel in Burgos that gave the 3 vegetarians in our group only peas for dinner.
But all in all, this trip is worth the money, and the memories I've received made the trip even more worth it!
A Beautiful Country yet Unsatisfactory Tour
The tour of the many cities was breathtaking and I enjoyed most of the places that we visited. There were a large amount of cathedrals, and we could have used our time for something else. Most of the dinner was extremely unsatisfying. The lunch we chose was amazing but we were given some very short time frames for lunch and shopping some days. We rushed ourselves to finish lunch in time. Other than that, the tour was amazing and super fun. Our tour guide was lovely and made the trip especially special.
Great experience
I loved that the first three days are spent in Madrid. It allowed kids to learn about the city as well as catch up on their rest a little after the long flight. I also feel this is such a great opportunity for students to begin using their language skills and learn more about the places we have studied. The next few days with the tours in Segovia, Burgos, Bilbao and San Sebastian also left the students with a sense that they had explored those areas sufficiently.

However, Pamplona is a stop on the trip, and we were barely able to spend any time there because of the long bus transfer to Barcelona. Also, our hotel was so far outside of Barcelona that we only got to experience the city on our final day, when it looked like we would have 1 1/2 days to really explore, and it did not feel like enough in either of those places.

Overall the trip was great and the kids learned so much, but it would have been nice to really enjoy and explore those last two important stops on the tour.
Below Expectation
In all respect, I was not expecting a whole lot from the tour, but I did expect to have air conditioning in our living spaces for the duration. One of the our accommodations had no air conditioning and was located above a bustling sidewalk AND the main street of the town. I could have forgave the noise outside of the window if I did not have to keep the windows open the entire time during our stay because to close them would have meant an inhospitable environment. Due to those arrangements I received very little sleep (on top of the already little sleep I was getting) and I lagged the rest of the trip. The food was sub-par and to have one of the reservations fall through during the trip was extremely unprofessional. Also, please consider using a different airline. My party and others experienced multiple cancellations and delays on our excursion racking up excess expenses and unnecessary stress. When asked to focus on the overall experience, it was a fine trip, but when I come home and all I can mention is the flights and the bad food and the no air conditioning, it is not what one wants to remember on a trip like that.