What a great a trip Experience
Our trip was a total success because of the level of preparation, organization and guidance we received from EF. In addition, our EF Tour Director made it even more special for everyone in our group of 43. All our High School students enjoyed each one of the guided tours EF carefully planned and coordinated for our group. Our experience with Hotels, restaurants and buses was great!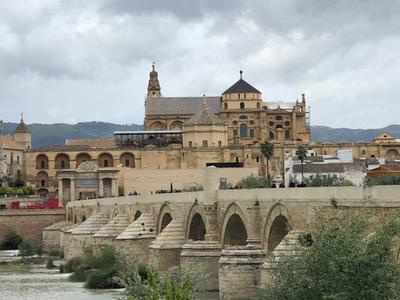 Unforgetable!
What an amazing time we had! I can't believe how much was packed into such a short amount of time. Our guide was incredibly knowledgeable. She was professional, yet was personable and able to relate to the students. I can't speak highly enough about the whole experience. From the food to the hotels to the activities, everything was A+. Worth every penny!
Awakening
Prior to this trip, I had no strong opinions about Spain. I knew that it existed, and that's about it. But the things I saw on this trip, the experiences I had, the things I learned... all of it resulted in my loving Spain MUCH more than I had expected. I did not enjoy having our school's group combined with groups from other schools. The students and teachers from those groups did a good job of reinforcing the stereotype of the American tourist (loud, disrespectful, unappreciative). Our group, by contrast, was receptive to the religious, historical, and cultural treasures that Spain has to offer. And I, for one, know that I'm a better person for having experienced the Spanish way of life to the extent that I did.
Best trip ever!
The tour to Spain was AMAZING! Hotels were clean and comfortable (only one was a bit of a distance out of town). Our tour director was informative while still being entertaining. Her knowledge of the country was outstanding. Local tour guides were also knowledgeable. Looking forward to the next tour being planned!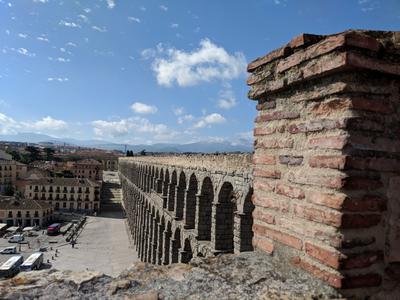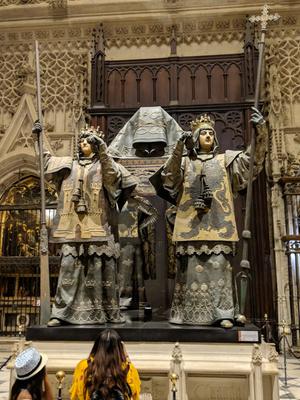 Fun trip
Our trip was fun but involved a lot of walking. I wish our tour guide had told us in advance about the distances we would need to walk so we could be better prepared. Sometimes a "10 minute" walk turned out to be a 1 mile walk.
The itinerary needs to be modified to take into account the local weather conditions. We were dragged around in 100 degree weather for miles.
Good.
As an older student on this trip, just graduated high school, I liked this trip, although I wouldn't recommend it for people younger than 16. This trip was a miss in the fact that my group, high schooler, was paired with another group of middle schoolers. They made it unpleasant and difficult. The trip was completely filled, with not even enough time to rest. I did review the itinerary and I did not think it was going to be so packed full. I would suggest less activities in the days. Although I appreciated the history of Spain, it was unnecessary to visit so many cathedrals or so in depth and student younger than me can't keep focus for that long, making it a waste of time. I liked the trip, but would never do it again.
Good perspective of Spanish culture
As an adult traveler, there did not seem to be any flexibility or accommodation for non-17 year olds. Our bus had four students with dehydration/exhaustion due to the 14-16 hour days (several threw up on the bus). There was no flexibility in trying to make the days shorter or more healthful for these students or adult travelers.

We saw a nice representation of small and big cities which gave us an appreciation for the country and its culture.

We warned EF in advance of a hotel with horrific reviews yet we stayed there for two nights. It was as purported--inedible food, no air conditioning and no free wifi.

I'm very energetic and don't have trouble keeping up with folks in general--I think the intense heat made the trip a little more grueling than necessary and again, I think EF having flexibility to shorten the 14 hour days would really help for future travelers.
Speechless!
My first EF tour and hopefully not my last EF tour. My tour director was amazing and so sweet. My school and I went with a school from the East Coast. Many of us made great relationships with the East Coast students. The country of Spain has so much amazing, rich history that is worth looking at. I will never forget how impactful and amazing it was. Although I was exhausted at times from seeing so much it was worth it. Some of the hotels could have been a little better but other than that the trip was remarkable!
Super, super cool
I had A great time in Spain on this tour! Our tour guide was so fun and helpful the entire time. I would 100% do it all again.
Very Nice!
This trip was a success! Very well organized and led. Good itinerary, good accommodations and good food.