2nd time with EF for London and Paris
This was our second tour to London and Paris. In 2016 we did the Capital Connection. Both have great value and provide opportunities to see some of the most iconic sites of the World. Biggest change here is the inclusion of Dover and Canterbury in the middle of the trip. Loved Dover Castle!!! When choosing this trip over Capital Connection take into consideration the entrances that you get with each trip. We had to pay to go to the top of the Eiffel Tower, didn't visit Stonehenge and paid to attend a play in London(all included in Capital Connection when we went). Dover and Canterbury and an additional day of travel is the payoff. Both are great trips with great value!!! Our tour director was amazing and we're requesting him for our next trip in 2020. Ask for a Jack the Ripper tour one of your nights in London!!! Students loved it!!!
Two Beautiful Cities
This was a spectacular tour with two amazing cities that students get to explore in-depth. They loved it! The extension to Normandy was wonderful and so inspiring for all of us. Highly recommend.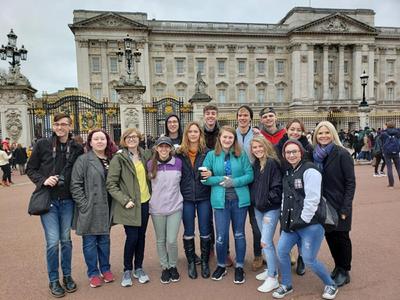 Amazing Experience
This was a lifetime experience. I had so much fun and would recommend this or any trip with EF tours to all my family and friends. This was my second trip I really enjoyed it.
Good overview of London and Paris
Hotels were good, clean, and comfortable. Some beds were students sized singles. Students were usually 3-4 to a room. So they were a bit crowded. Breakfasts were outstanding in London and Paris. Dinner was ample, and pleasing to most. Sightseeing includes a lot of looking, but not going in. You will do lots of walking and many stairs. You will also be gone all day, usually from 8:30 a.m. to 10:00 p.m. Comfort is a must! Travel included metro and the tube to get around. EF provided the tickets. One of our side excursions was cancelled due to interest, but the company said we would be compensated. Tour guide was amazing and always able to be reached. We enjoyed ourselves. Well done!
Good experience
Overall, it was a great experience that I'm so happy to experience. Although there was some issues that I had with the trip. Firstly, after having a long day of walking around and touring it was aggravating having to drive an hour on the bus back to the hotel. I wish that our hotels were better, more centrally locates. Secondly, dinner never truly hit the mark. Most of the time students would not eat their whole meal. Lastly, using a whole day in paris to travel to paris was upsetting because we felt like we didn't get a good amount of time in paris.
Great trip
Overall the trip was good. The tour guide was great and the organized excursions were very good. The meals were surprisingly below what I was expecting. Adults should have had the option to choose what they want to eat and pay an upcharge if necessary. We had several hours during the day of "free time" roaming the tourist area but no option of relaxation time to rejuvenate for dinner and the evening at the hotel.
Great Trip
This is a great trip for students. The learning experience that they receive is priceless. The trip to Dover was wonderful the students loved getting to swim in the English Channel. The best part was our trip to Versailles; the guide was very informative and amazing. Be prepared to walk and pack tennis shoes. We walked over 60 miles on this tour. The food is good but if you are picky eater you might want to pack snacks as EF will only give you one option for dinner.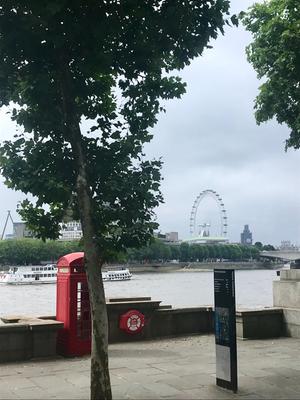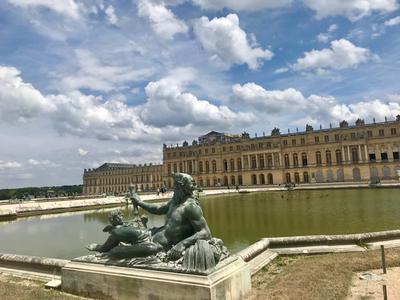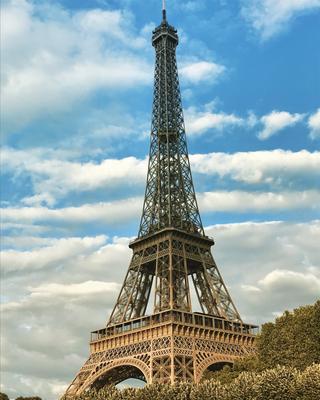 trip of a lifetime
this trip was an absolute lifetime experience, it was something that I have never ever experienced before, i would recommend it to anyone, i would also recommend going with someone you are really close with, because it makes the trip 1000000 percent better. I am going on the Beijing trip in april, with my best friend since diapers, and we are so excited for the trip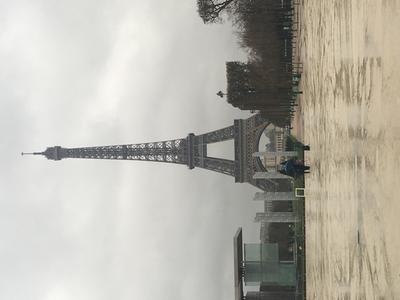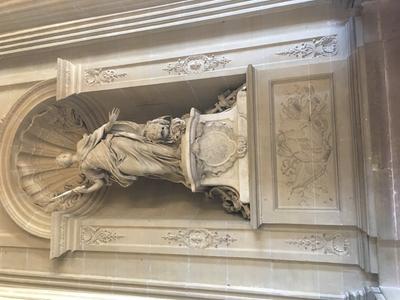 Amazing Trip
This was an amazing trip. We really didn't know what to expect going into it. And overall there isn't much I would change about the trip. Our guide was amazing and made the trip even better. He really knew his stuff and was able to answer any questions asked.
Whirlwind Tour
This tour of London and Paris was good overall. I appreciated seeing several castles, palaces and museums. One of the things I would like to see done differently is that we got a very small taste of a lot of things, there was never enough time in one place to really enjoy or see all we wanted to see. There was so much time spent on public transportation (trains) which used up a great deal of our time, I wish we would have had tour buses throughout the tour like we utilized on the last EF tour I took of Italy/Spain in 2007. I am glad my son was able to take this tour with his school friends, as he will remember forever this trip.