It was okay .
Upon arrival at the airport , we were not greeted by an EF agent . We waited around for an hour or so before the agent decided to show up . It would've been nice to do a driving tour of the city first to hit the big sites to see where they are and what to expect when using free time to explore . The dinners were most of the time not good . I was expecting to try local cuisines at dinner but instead received a hard as a rock thinly sliced chicken breast that was the size of a playing card , Korean food , and pizza . The hotels were average but not bad . It would've been nice to be somewhat closer to the city center to cut back on transportation time giving the tour more time to explore the sites . All in all it wasn't bad but it wasn't worth the money either . Poorly planned and time management were key issues. If I had to do it over again I would do it myself and not rely on EF as a tour guide.
Awesome Europe trip
The London, Paris, & Rome trip was awesome. Our schedules got a little off because of Trump's visit to London and France winning the World Cup, bit it was still a great trip. So much to see and the architecture is amazing.
Promised many things that didn't happen
The tour of London and Paris was lacking in some basics. Did not include a tour of the atower of London and we did not have a tour guide
In the Louvre. Time in the Louvre was 45 mins! Raced through too many locations. Hotels were way too far away from city centers so we spent too much time on travel.
Best Trip of My Life!!
This trip was just the right amount of time to spend in the 3 of the most popular places to visit in Europe. My group was wonderful and so was our tour guide who was very knowledgeable about all the destinations. She always made sure that we got to every place on time and even recommended some great free time activities that both of the groups got to enjoy (like a night-time boat cruise in Paris). The group we got paired with for the tour was great as well, we all got along and I came home with more friendships than I had when I went. I had so much fun, learned a lot of new information about the places we went to, and I got to do all the things I wanted to do and more. I definitely recommend going, it will be the trip of a lifetime! I hope to go on another EF tour very soon.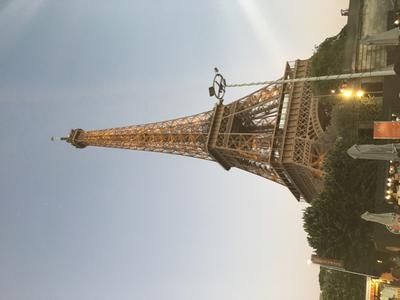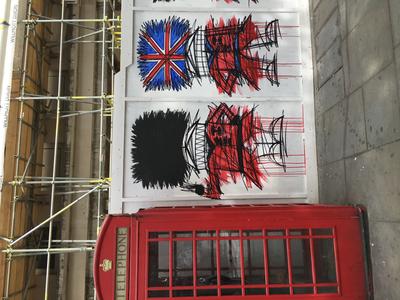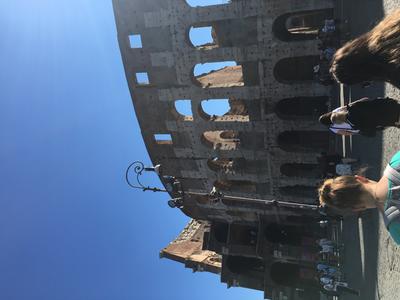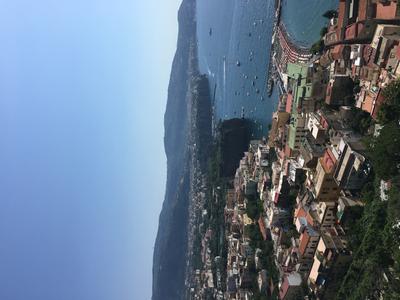 Amazing Trip
Wonderful experience! Tour director did an amazing job staying ahead of all problems that came up and adapted to make the most of it. She was knowledgeable and kept everything interesting. Only suggestions, keep group sizes smaller to reduce "hurry up and stand around waiting" times. Food was ok, kids were always hungry later and ate a second dinner every night. I wish we had a little more time to return to areas we wanted to see more of... a little rushed.
So fun
I had an amazing time on this trip! I learned so much and I saw so many awesome places. I just wish we spent more days in each city.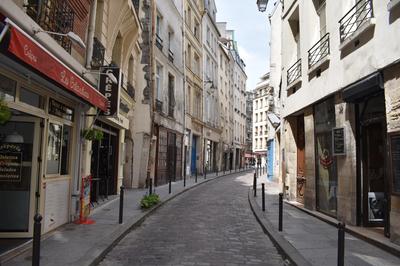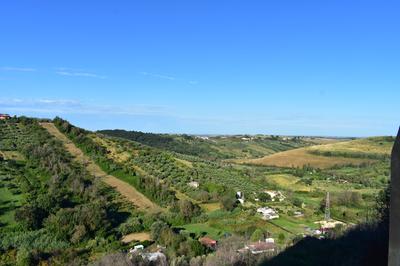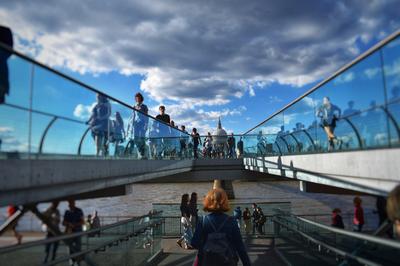 Incredible!
Wow! It's rare that I can say that a trip exceeds expectations. Especially after the long anticipation of our European trip. However, our wonderful guides and the jam packed itinerary that allowed us to completely tour London, Paris, and Rome was superb. I would highly recommend Ed tours and will happily look for future opportunities to travel with them!
On the go!
So much to see, so little time! We are kept on the go, but we did request to see three major cities on one 9 day trip! So we got a smorgasbord of experience!
Eye Opening Experience
This trip gave me a new look and perspective on the world. The tour guide was fun, informative and helpful! The places we toured was full of incredible history, thanks to my tour directors I had learned so much more than I had expected!
Amazing and Exhausting
We had a whirlwind tour of 3 major cities in 9 days. While I knew this would be a very rushed tour, I forgot to include the logistics of getting a very large crowd around those large cities, giving even less time to sightsee.

Our guide was genuinely interested in the well being of our students, and handled minor disruptions very well. We learned a lot during our trip!

I feel that this tour is just a sampling for students to develop a love for travel. And I think it did just that!