wonderful
Spain was wonderful because it was very cultural. Paris was very interesting because it was very beautiful and had amazing monuments such as the Eiffel tower.
Enjoyed
Going into the tour, we knew it was a walking tour but unfortunately didnt realize that that meant you really didnt have time to enjoy each area or learn about the places you visited. It was more of a "walk by" tour. The days we had a guided bus tour were the days we were able to learn about the places we visited. Very disappointed that we did not get into Nortre Dame Cathedral. Stood in line only to have them close before we got there. I fully enjoyed Madrid and would go back there on my own. It was exciting to see all of the monuments and architecture on the tour but I only wish that we had more time to enjoy. It is very rushed. Too much in too short a period of time. Our guide was wonderful and they did all they could in the time allotted.
poor experience
poor experience in overall.
nothing i can say about good thing.
Amazing
This tour was amazing and so worth it. The people were very nice and caring . Everything was all set up for a good time . The tour guide lady was great . I can't wait to go back .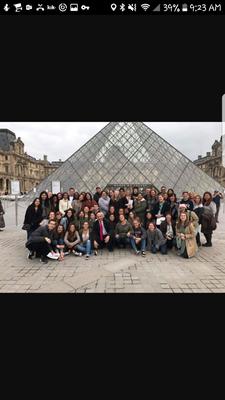 More time in Paris needed
The trip was overall amazing, however, there was not nearly enough time spend in Paris to fully expierience the city. It felt like we were in Paris for a very short amount of time, and in Madrid and London for a very long amount of time. I would suggest giving Paris the same amount of time as the other two cities, which would make Paris a way better expierience.
Best Trip of My Life!
I absolutely loved this tour! The places I visited and the things I've learned will always be etched into my mind. London had the best social atmosphere, Paris had the best food & manners, and Madrid (and Toledo!) had such a calm aura and it was very clean. London was my favorite place we went! Especially since we were there for so long. I'll NEVER forget this trip!
There were only 2 things I didn't enjoy as much on this trip.
1. We didn't have enough time in Paris. Everything was so jam-packed and we barely had any time to stop and take a break. We were only there for less than 2 days and it felt like we were constantly moving.
2. The restaurant choices. I didn't really like the restaurants we went to. My favorite restaurants were in Paris, but London and Madrid I didn't like nearly as much. (But I'm also a picky eater!)

Otherwise this trip was AMAZING! I'd do it all over again if I had the chance. Thank you EF Tours for making this possible!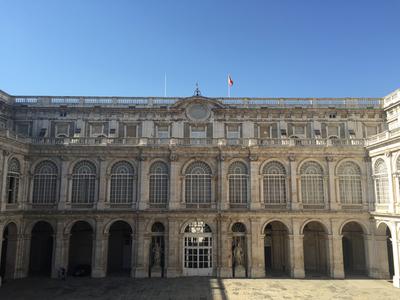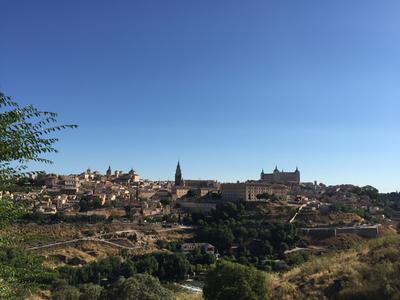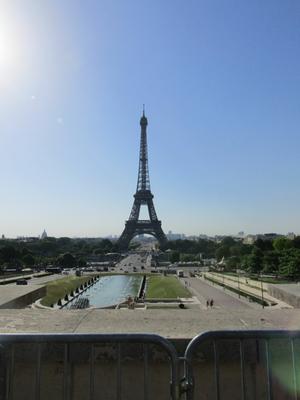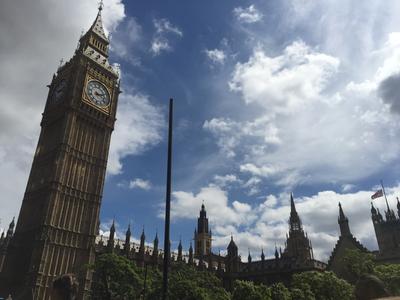 London Paris and Madrid
Awesome experience.
Great experience; learned a lot
I enjoyed the sites and information given in the guided tours in all the countries. I enjoyed Madrid the most. It was fascinating seeing all the art, palaces, people and culture. It was a trip of a lifetime.

The trip required a lot of walking all day 6-9 miles a day for the 10/12 days. I'm in pretty good shape and anticipated a lot of walking, but it was a lot more than it should be in my opinion. It was also too fast that we didn't get to enjoy each city because of the pace. I think our tour had too many cities for the short amount of time. It was too much to the point that most of the people in our tour had swollen feet and legs every night. It would have been better to have a tour bus for at least half of the tour, especially when the hotel was far from the city. The last two days were a slower pace and we also had a different tour guide in Barcelona.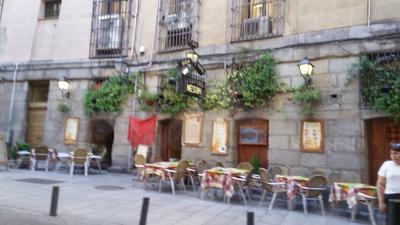 Outstanding Trip!
This tour far exceeded my expectations. It was well organized and well run. Our tour directors and local guides were first rate. We were constantly exposed to many new experiences as well as outstanding learning opportunities.
I'm sure glad we brought comfortable shoes!
Great Educational Experience
I was amazed at how much insight and education our EF tour director and local guides were able to pack into a 9-day European trip. We learned about history and culture as well as the practicalities of exchange rates and getting around safely in major cities. Thanks for the memories!