Awesome -loved it ❤️
Overall I really loved my tour -I loved all the places we visited the only reason I have gave it a 4 star was because the overnight train ride was bad. I ended up getting bedbug bites all over my legs and also the bathroom on our side was locked .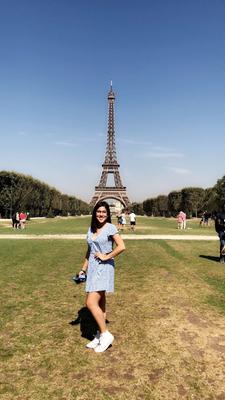 Once in a Lifetime Experience!
Our students and chaperones had an amazing adventure and experience again on this trip. This was my fifth tour and each time has been better. The EF team provided prompt support when we had a student that needed to get home to a dying family member. They went out of their way to make sure she made it home to be with her family. We have always received support throughout our trips from EF staff. Our tour director was incredible and professional. The students absolutely loved her. We felt safe and well informed at all times during the trip. I would highly recommend EF for your next trip.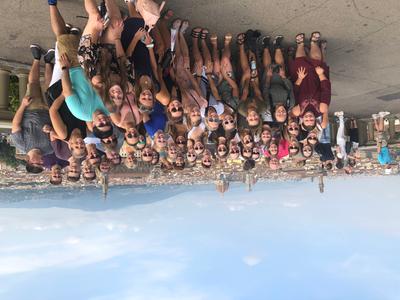 Crazy trip that showed EF at its best!
On a previous trip, I'd already seen how EF makes sure that they solve problems and then compensate groups for any inconveniences, but this trip really made that clear! Our trip involved trains delayed and canceled due to the French rail worker strike, and EF provided money for meals in the train stations and rest stops on our long bus ride through Switzerland, a fabulous dinner in Florence, extra activities in Paris and Rome, and generally made sure that our group (of 50!) was very well taken care of. Our Tour Director was cool under pressure, always sweet and practical, and kept us all moving forward gently. EF is a caring and reliable company, and I've enjoyed all four trips I've taken with them.
An Exciting Whirlwind
This tour is for the traveler who wants the highlights of fabulous cities, and has the stamina to stay on the move.
London and Rome!
Out of the four places we traveled (London, Paris, Florence, and Rome), London and Rome were by far the best. I loved visiting the Tower of London and having a walking tour of the city with a great guide. Rome just simply took my breath away. The Vatican City, the Colosseum, and the Roman Forum were fantastic! The amount of knowledge that are guides had was amazing! They kept me engaged on the long walks and intense heat.

I wasn't a fan of Paris because our guide was quite rude to both our tour guide and our group. She rushed us through Versailles and made some inappropriate comments when giving us information about the kings. I would spend much more time in the gardens of Versailles (even taking the cart tour) the next time I go.

The night train was horrible. There was no air conditioning. We stopped in Switzerland (?) for some mechanical fixing (a lot of banging). So after a night of no sleep, we went to Florence on the hottest day of the trip. Needless-to-say, Florence didn't get my full attention because of the heat and lack of sleep. Our guide of the city was really good and made a conscious effort to keep us out of the sun and brought us to places to fill our water bottles. She was extremely considerate.

Our guide at the Colosseum also made an effort to keep us out of the hot sun and spoke to us in the shade for much of the trip. She also gave us a break for water and the bathroom when it was available.

Overall, the trip was a good introduction to those cities. It covered all the "greats" and gave enough background knowledge that you could appreciate them. Our guides in London, Florence, the Colosseum, and the Vatican were absolutely fantastic! I would definitely go back to London and Rome again!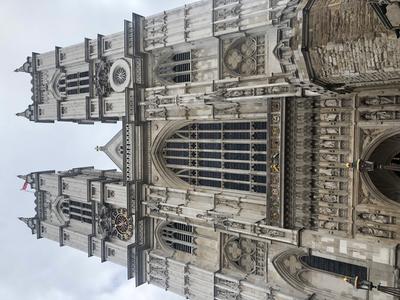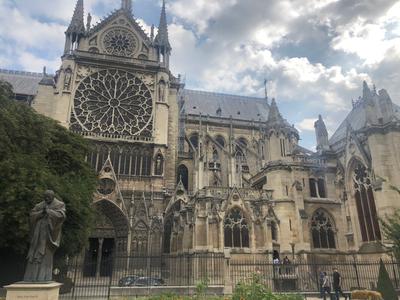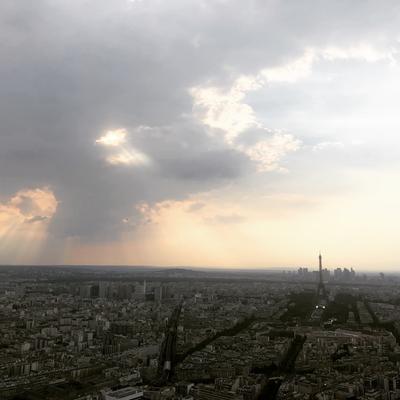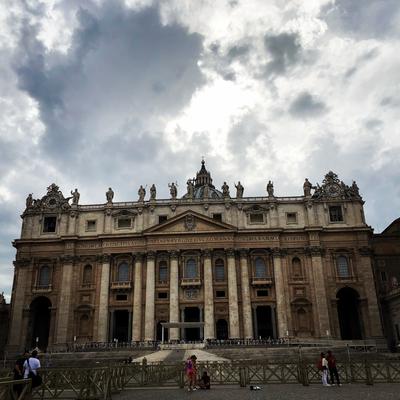 Ready to Do It Again!
Such a great way to see the world! Well planned; jammed packed; wonderful memories to last a lifetime!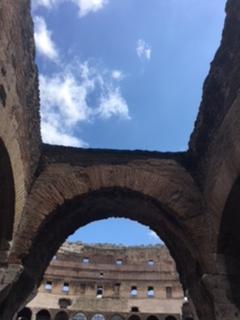 Exceeded My Expectations
I was already very excited before my trip to venture out of the U.S and go to beautiful places like London, Paris, Florence, and Rome. But this truly exceeded my expectations. There was so much history everywhere, and our tour director, Gwen, (I'm ignoring the name policy because he deserves recognition) knew so much. He was so cultured, knew so much about languages, the world, history, and just inspired me to continue traveling in the future. Everything on this trip was timely and I saw so many beautiful places. But more importantly, I had the freedom to meet new people and truly understand each place I visited. I am definitely going to do another tour with EF just because of how life changing it is.
Amazing experience
This trip was truly amazing. We saw so many things and learned about so much history. This tour is well worth the money. We highly would recommend EF tours and will do another tour with them!!
Amazing!
This was a trip of a lifetime, so many amazing and breathe taking sites.
I will definitely take another trip.
Wonderful Experience
The Good, the Bad and the Ugly . . . . .

The Good . . . .We loved our guide, Susanna. She spoke three languages and helped us manage our trip. We did not have to worry about obtaining tickets, figuring out transportation, problem solving when issues came up, etc. Susanna was kind, knowledgable, and had a great sense of humor. The BEST!

While the days were busy with much walking and sightseeing, we loved it all! The traffic was crazy and we felt grateful that we did not have to drive or figure out public transportation on our own. I fear we may have ended up in Moscow.

The location guides were knowledgeable and we really appreciated the spoon feeding of the information to us while we were touring.

The Bad and The Ugly . . . .

Ok so I am a spoiled American! Sue me. After walking ten miles a day I need AC at night to sleep. While there supposedly was air conditioning in three out of four hotels, Ebenezer Scrooge was at the controls and it was impossible to lower the AC. We were at the mercy of the Great Oz. It felt like a sauna. Now it is funny but at the time it was no laughing matter. I would have settled for a block of ice and a box fan. OMG!

We read on the EF Tours site that dinner portions would be smaller (fine, as Americans we can all stand to eat a little less) but I felt a little cheated when we did not get served foods that were well-known in their respective cities, e.g. crepes in Paris. I wanted to eat the foods that the natives ate! Also, on our last night in Rome we were served fruit cocktail. Yes, I said fruit cocktail . . . The only thing missing was the little pop off top that came with my metal lunch bucket back in grade school. Nobody, and I repeat nobody, wants fruit cocktail. Nuff said.

To end on a positive note . . . We absolutely loved our trip and would definitely recommend it to others. Chances are we will never make it back to those cities again and we definitely got to see much of what they had to offer. Thanks EF Tours!