Good Value, but many issues
When originally discussed, tour was configured as a great value with strong options for visiting multiple European cities in a short time frame.
However, once on the trip, there were multiple issues. With some exceptions, the tour guides were unenthusiastic. Accommodations were good, with the exception of Florence where the original hotel had cleanliness issues and we had to transfer to a new hotel late at night. While the tour company covered this, it was inconvenient and caused timing issues with sleep and travel the next day. Tour provided food/restaurant options were bland overall and were not representative of the culture or cities visited. The Exception was one of the two stops in Italy, where the limited options were flavorful. All others were disappointing.
There were travel issues beginning the trip and ending the trip, and while Airline issues are outside of the control of EF Tours, choice of Airline is. Initial flight was first delayed due to mechanical issues on plane. EF Tours was able to rebook most of our tour on a subsequent flight, but 4 members were delayed overnight due to lack of communication. On the return flight, the second leg had delay issues as well.
It is understood that maintaining value requires making cost effective choices when booking all aspects of the tour, but careful selection of travel and accommodations by use of reviews and other tools available, will go further in ensuring a successful trip and satisfied travelers.
Students Loved It
My students loved their trip -- they saw and learned so much about so many different people, places, and things.
Trip of a life time!
I will never forget my amazing tour! I had so much fun with my friends and teachers and I saw things that most people where I'm from will never see. Everything about the trip was amazing aside from the arrival in Paris which left a bad taste in everyone's mouth because it appeared we had been dropped off in what I'd refer to as the ghetto. Other than my initial thoughts of Paris I loved every second of the trip.
Amazing
I have always wanted to travel and this was my first overseas trip it was absolutely amazing. I had so much fun and I loved all of the beautiful sight I got to see. I can't wait tell I can go back.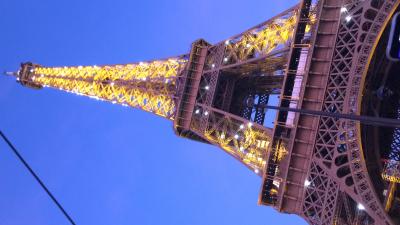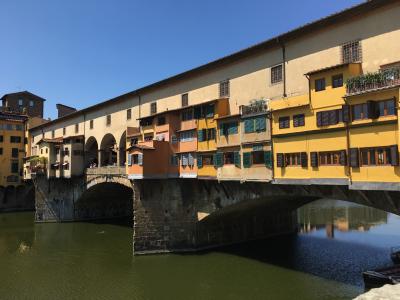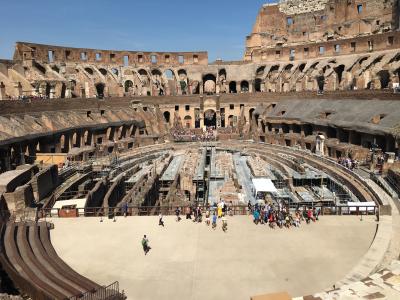 Fantastic Tour
The tour director was knowledgeable and helped book tours within cities that gave our students experiences of a lifetime. Several students remarked how they now want to become educated after highschool and travel the world. Though we hit heatwaves, the tours were educational and humorous. We had opportunities to meet and get to know students and chaperones from 3 other US schools, as well as talk to locals of Rome, Florence, Paris, and London. My concern came with free time for those who did not choose the excursions (often due to additional expenses) because this left us exploring on our own for 7 hours one day, as the teacher was safe with the tour director and guide. I feared I would lose a child or get lost. Luckily, we had experienced travelers who helped us and after this first experience, our tour director/guide was instrumental in booking last minute extra things for us to do.
Great Trip!
Overall, this was a great experience. I've personally travelled to Europe for work, nevertheless, I wanted my wife and daughter to experience Europe for themselves. They were exhausted, but delighted of the entire experience. There is a ton of walking, however, that is required to see everything that we signed up for with this specific EF Tour. We all loved the experience! We absolutely loved our Tour Director. He was outstanding and a true professional. We loved him! Now that my family has experienced Europe, we will now plan our own trip and experience it at a much slower pace. Great trip!
Pay More for Better
As my nickname suggests, I begged to be put out of my misery on this trip. Not only was I completely unsatisfied with the trip, our students felt the same. Things started well. Our United Airlines flight to London went well. The food was better than expected and the in-flight entertainment made the roughly nine hour feel relatively short. It's not too much of an exaggeration to say that - besides our day in Versailles - the rest of the drip felt down hill once we touched down in London. Our EF Tour Director met us outside of customs. He identified the contact from our school and ignored the rest of us for about fifteen minutes - which made awkward silences even more awkward. Of course, we had to wait for the rest of our tour group arriving on a couple of different flights. Therefore, we had to sit in the airport for roughly two hours while fighting the urge to give in to our internal clocks reading midnight. While I cannot blame EF for flight delays, it would have made sense for them to have something for groups to do in the probable scenario. The rest of the group arrived then we continued to wait, as our director explained that he couldn't call for the bus until we were all present only to find out the bus had broken down. This would be the first in MANY inconveniences, ranging from grungy hotels without soap to a forty-five minutes outside Florence to a twelve hour bus ride when our train was cancelled due to a mudslide. Yes, I acknowledge that some of the inconveniences had nothing to do with EF; however, they did little to make our alternatives comfortable. When our hotels did have soap, they didn't have a shower. I hope you like bathes after walking France or Italy in the July heat! EF did "provide" breakfast and dinner. Well, really, the hotels offered continental breakfasts, some were more generous than others. There were certainly days when we hoped our director gave us more than a 10 minute break from our "walking tour" to find something to eat! Whatever you do, don't underestimate that notion of walking tour: we walked between 50-60 miles on the trip - with several cab rides when we decided against one of the director's side quests to kill time. He really did have trouble with timing. Back to the food, dinners satiated us. That's it. We couldn't choose our meals, yet they did accommodate dietary need. The first was terrible, some cross between a beef stew and shepherd's pie. The proprietors of the establishments EF selected often sneered and felt inconvenienced by our group's presence. I would have rather had the 10-15 pounds/euros they told us they spent for us to eat and gone elsewhere most nights. Upon our last few hours with the group, our director lost two people while crossing a street. He was full steam ahead - no looking back. I feel the same way about EF. Yet, I, unlike him, learn my lesson. This was the second time he lost group members because he never bothered counting (the first time, the eight from my school nearly missed our train to Paris after he told us to meet at the incorrect location). Unfortunately, the pain didn't subside on the last day: our travel day home. The other group had a flight about four hours before ours. EF wouldn't pay for us to be taking to the airport separately, so we were up at 5am to get there before we could check-in for our flight; EF couldn't get us a direct flight back, which means third party airline.

Honestly, it was a terrible experience. I would let them refund my money, but I wouldn't except a free trip from them. I always felt they took the cheapest option and hoped things would work out for the best. Moreover, I feel they like to host students because they wouldn't know any different or may be too timid to share their concerns. Please, find some better option because they need some serious Education First: have the tour director facilitate some kind of name game, jeez. We were referred to as "California" by the other group the entire time.
Amazing trip
My daughter just returned from a 10 day trip to London, Rome, Florence and Paris. She had an incredible time. Everything was well organized and the tour guides were awesome!
Impressed!!!
I was very happily impressed with the organization and care given to them ! Everything seem well planned and they definitely got the money worth with all the thins and places they were able to do and see !
A once in a lifetime experience
This was my first tour with EF and it certainly will not be my last! The experiences I have gained and friendships forged during this trip have been invaluable. My tour director was funny, personable, and informative. The tour struck a perfect balance between guided walking tours, optional excursions, and free time to explore and shop. I felt as though I had an authentic experience in each of the cities I visited, save for one aspect: a majority of the dinners that we had consisted of the same two components. I was really hoping to see more variety and more authentic cuisine for the pre ordered meals. Other than that, this tour was an exciting, life changing experience.