It Was OK
I felt like there was more walking than actual touring. If there had been amazing site or interesting things to see along the way, I wouldn't have minded all the walking (although I also did not enjoy the speed with which we had to walk).
The food we had as part of the tour was incredibly disappointing, that completely missed the mark. We often found ourselves going to eat again (on our own) because the food given was not enough or it just did not taste good at all (fortunately, all the restaurants we visited on our own more than made up for that). While I am happy to have visited all 4 cities, I was less than thrilled at the outcome of the overall experience.
Nice Introduction to new places , but never again
So, this was my 1st time going on a trip with EF Tours . It was also my 1st time going out of the country with my mom . The experience of visiting places I've only read about was ABSOLUTELY AMAZING ! But, this will be the 1st and last time I would did it with EF. I knew their would be problems from this trip in the beginning when our connecting flight to London was scheduled for the wrong time . After that moment it seemed as if things couldn't go right for my group. During our journey I didn't like how their wasn't a lot of leisure time for us to really explore the places we were in . It seemed like every bit of our time was planned out . This made the trip extremely tiring and unenjoyable . Then, the other groups that joined us were very selfish and disrespectful towards our tour leader . They didn't follow instructions and rules that she had put in place before the start of the trip. I hated that she had to go through that because she was an AWESOME TOUR GUIDE !!!! She was extremely knowledgeable, understanding, compassionate, and patient. I appreciate the opportunity to be able to travel like this . But, I wouldn't do it again with EF !
A tour for the traveler at heart
This tour covered 4 major European cities. What made it unforgettable for me were the optionals we chose: The Jack The Ripper Tour in London, Paris By Night boat ride in Paris, Flamenco Night, and Italian cooking class. Unfortunately, the hotel in Barcelona and most of the dinner choices and meal portions, were some of the reasons I cannot rate this tour a five. The portions were a snack. The dinners were subpar. The other reason for the rating, is the insurmountable amount of walking. Many on tour developed blisters from hours and hours of walking.
But we survived and enjoyed the beauty and history these amazing cities have to offer.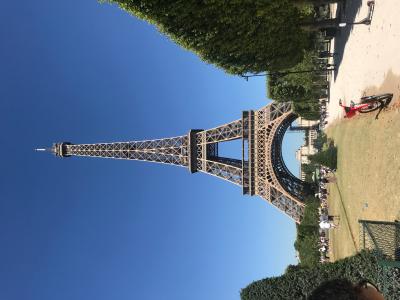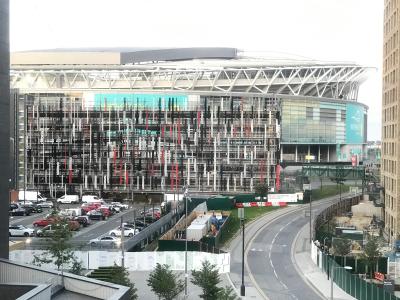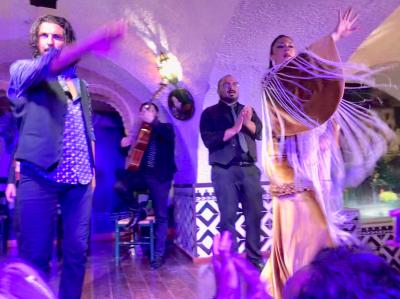 10 Great Days!
Ef Tours is a great way to expose yourself and students to a life changing experience of the world without the stress of planning every detail yourself and not being left at the back of the line to major attractions.
Exceptional EF!
EF prepared me well as a first-time Group Leader. Our Tour Director was exceptional, gracious and unflappable. Every detail was well-planned and well-executed. I always felt as if we were in good hands. I am a researcher and planner, and EF is, too. I was able to relax and feel safe in the capable hands of EF Tours. What a wonderful, educational experience!
Using EF Tours Was a Mistake
This was an amazing experience that my son and I will never forget. However, had we not ventured away from the group, we would not have experienced all we did. There were so many things we wanted to do that were not on the itinerary/agenda. The Eiffel Tower is one example. My son and I left the group tour and spent several hours at the Eiffel Tower by ourselves, going inside it and all the way to the top! The next day on our bus tour, the rest of the group got to see the Eiffel Tower from the outside for a total of 15 minutes. So sad. There are many more examples like this that I can share, but I think you get the idea.

Our group leader was very kind and we all appreciated her efforts so very much. However, there were times where she was far too strict. Especially considering the fact that many of the children were teenagers and also had a parent/guardian with them on the trip. For example, on our "free day" we were still told to meet the group for breakfast early in the morning and also meet back up with them for dinner later that evening. This is absurd. A "free day" should be a true free day where we can come/go as we please from sun up to sun down. There's absolutely no need to meet everyone in the hotel lobby at 7am on our free day. Anything that needs to be communicated can be done via WhatsApp or text. These are things that should be analyzed nd modified by the EF Tours Program.

Last but certainly not least, I would like to discuss the hotel accommodations. We stayed in 3 different hotels while in Europe and NONE of them had air conditioning. We were there during record high temperatures, so you can imagine how miserable it was to be inside a hot hotel after walking around outside in record breaking heat all day. The hotel in Paris, France was the worst hotel I have ever stayed in my entire life. That is no exaggeration. We changed rooms 2 times because each one was so gross. There was a bucket in the room to catch water leaks; there were dead bugs in the corners of the room; a spider crawled across my arm while lying on the bed; another spider crawled up my leg while sitting in the lobby eating breakfast; my best friend and her son got stuck on the elevator and both were bawling crying; need I go on? The name of the hotel is Qualys Hotel Golf Paris Est (4, Rue de Rome, 93110 Rosny-sous-Bois, France). This hotel should immediately be removed from all future EF Tour trips. It was horrendous.
Walked my legs off!
London, Paris, Barcelona! Walked everywhere! If you don't like walking this is NOT the trip for you! But I'm going to tell you it really is the best way to see these cities! Our trip guide was wonderful and our local guides were fantastic. Even with a bunch of teenagers our attention was held in awe every step of the way!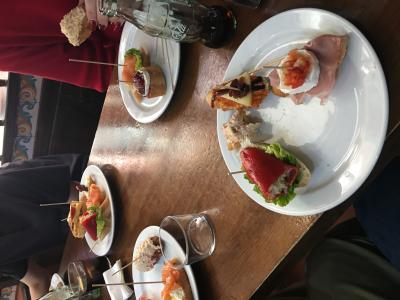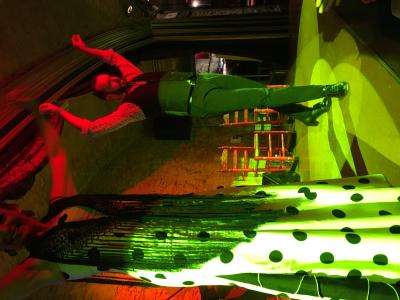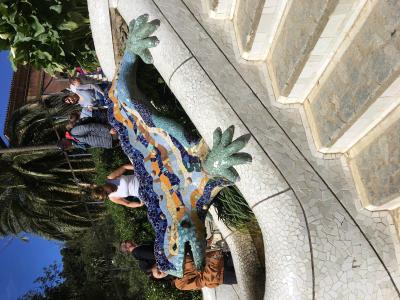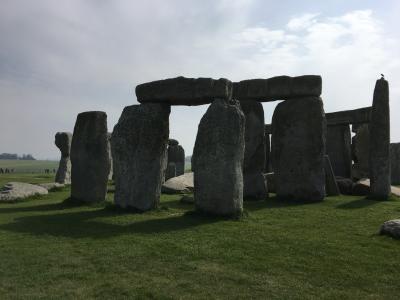 Europe 2k19
I love Europe but the only downfall was lots of walking early early mornings late nights which were fun but we would have to get up real early basically not enough sleep. We had lots of free time but it was mostly for shopping for hours I wish we could of done something like zip lining or pool something fun not only shopping also the food (dinner) wasn't enough I wish we had options on the foreign food we wanted most of the times we bought Uber eats I also love our tour guide he was amazing views were great etc... but it was soo fun soo much history in Europe. London ,Paris and Barcelona was an amazing experience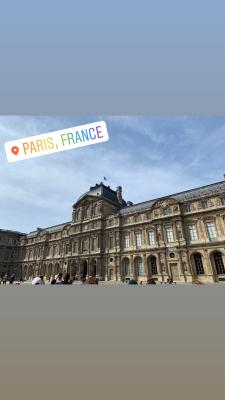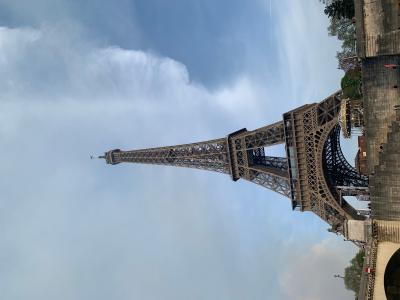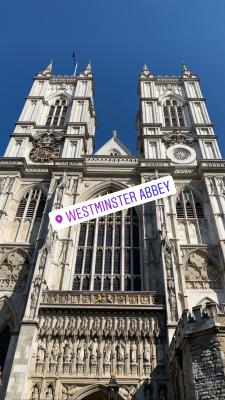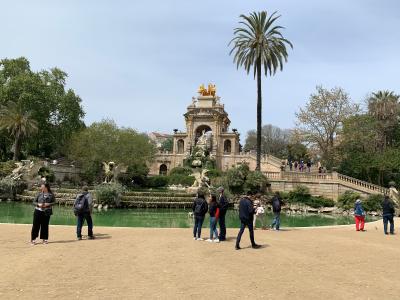 Trip with Granddaughter
The entire trip, from sign-up to travel to the days exploring the destinations to traveling home were wonderful...
wow wow
Our trip was scheduled to depart the day after the terrorist attacks in Paris. We had many concerned parents, and our tour director reassured us that safety was EF's first concern. She was right.
What a great trip! It was so fun to see my students step off the plane and their eyes BIG with anticipation. Every night we had a powwow and would go over daily events. The kiddos were amazed. A large part had to do with our great guide. He was fun, he was full of information and was patient and kind.
We had fun filled days packed with activities, memories that will last a lifetime.