Bellisimo Italia!
The Grand Tour of Italy was full of unbelievable sights, breathtaking views, and colorful experiences. The only negative from this trip was not having enough time to take it all in! Of the included cities, my favorite was Venice. The unique style and layout of the city makes just getting lost a must do. Be sure to add the excursion to Capri - the most beautiful place I have ever seen. We also had the chance to go to the small medieval town of San Gimignano- a place known for their meat, cheese, and oh, yeah - the world's best gelato!

Finishing the tour tour in Rome, you get to see amazing sculptures, ancient buildings, incredible fountains and artwork around every corner. St. Peter's Basilica and the Sistine Chapel within it will leave you in awe. Such detail! And who knows, maybe you will get to see the Pope like we did!

I can't begin to describe the memories you will take from this trip. All I know is, I'm ready to go back!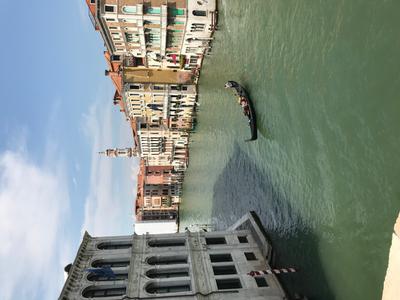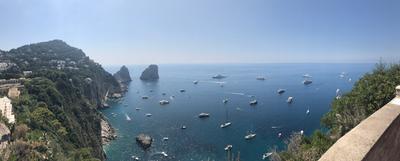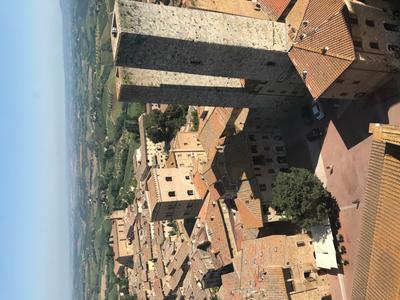 Trip of a lifetime
Our tour was amazing. Our tour guide was extremely knowledgeable and helpful. We really enjoyed touring all of the locations and the extra excursions were a great option! Our bus driver was the best! All of the hotels were very comfortable and clean and the food was great. Since we were traveling and walking so much in the heat a day of rest built into the trip would have been a welcomed relief but I understand that with the time constraints of the tour that probably is not feasible. Overall I would not only recommend your tour to others but I would absolutely go on another tour as well. Thank you for the amazing experience!
So Many Experiences in One!
I had such an incredible time on this tour. It was unbelievable. The days were packed from breakfast until going to our room (or out) after dinner for the night, but this is how we fit so much into our days. I couldn't believe how much we had seen just a few days in, and still had so much to look forward to. Italy was so beautiful; the ancient ruins were mesmerizing; the culture, food and people were captivating; and the trip was so worth it. The initial decision to commit to the trip and the costs involved made me quite anxious...but I would do it again in a heartbeat. The trip was well-worth the expense and I'd highly recommend to anyone considering going to just jump in and commit already! I can't wait to go back!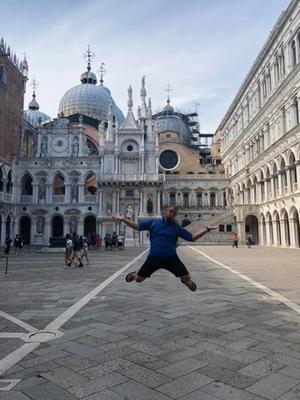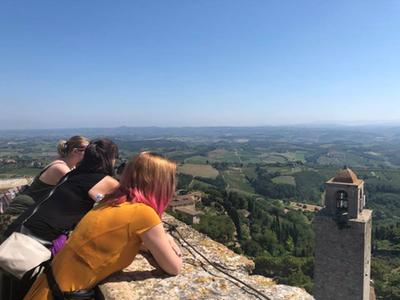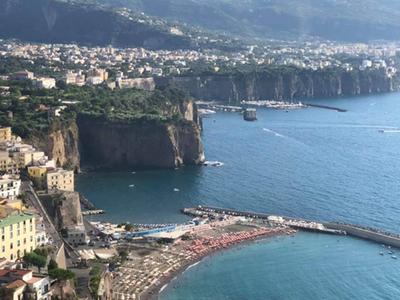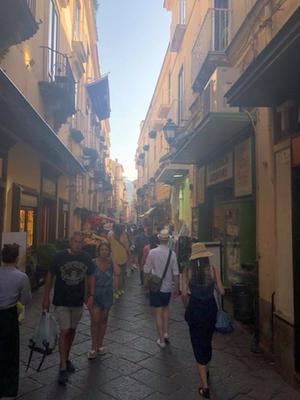 Amazing Experience
I had a fantastic time! We saw so many amazing sights I cant even pick one that was my favorite.It really made history come to life for me. The food was outstanding and for the most part the accommodations were great. It was extremely hot and was not used to having to pay for water everywhere but we live and learn. New country new customs! I am happy to be home but also wish that I didnt have to leave! Thank you so much for this experience!
Tour
The Tour of Italy included an excursion to Capri. The excursion was supposedly optional for an additional cost. We found out about the excursion approximately 4 days before our scheduled travel date.

Our group decided not to do the excursion with the other group. There was no plan for groups who did not sign up for the excursion. We were assigned another driver, who did not speak English, to take us to Naples. We were dropped off in the middle of street. We made the most of the experience. We did not know where to go to meet our tour director and the other group. It would have been helpful if we had received a map of Naples and information about museums, restaurants, etc.

We covered Vatican City in a day. If this were a 2 day event, it would have been much better. The tours were rushed making it difficult to enjoy.
pricey
Overall my child had a great experience going to Italy. As a parent I felt the trip was very expensive for the accommodations and meals provided. 4 to a room several nights and continental breakfasts with only water as a drink. Anything else was extra $. Would recommend but only after they know what they are paying for. For the money spent on this trip my whole family could have gone on a vacation.
Awesome
Our tour guides were amazing....loved everything!
Amazing
The Grand Tour of Italy was amazing. I do wish the breakfasts served eggs and fruit daily and was disappointed that dinners were not based more of the local culture.
Lots of walking
I would only recommend this trip for high school students and parents that are in good shape. There was so much walking in 97 degree temps. It is such a shame that EF has to park its buses miles away from the historical sites. I was exhausted by the time I saw the beautiful sites.
Good Experience
First let me start by saying, our first flight was delayed by 2 hours. Delta is not the way to fly. Once we got to Italy and got settled in our first hotel, things began to take place. The tours were well planned and we were able to see a lot of very interesting points. Italy is very beautiful. I'm glad I had the chance to visit the area. The food at all the hotels could have been better. The first 3 meals were pretty much the exact same. By the 5th night I couldn't eat anymore pasta. I would rate the hotels a 4-5. The last hotel we stay in was most definitely the best, even with the shower flooding our room and having to be moved twice. On our last day, once again, our plane was delayed. All in all Italy did not disappoint. However, the in between could use some adjustments.