Okay
Being this was my second trip, I was much more disappointed in this tour. The dinners were almost identical, by the 6th day we dreaded dinner instead of looking forward to it. We had only 15 minutes to explore the Collesium on our own and left. It was like this in many locations. I did not get a single souviner from Rome since we had no time to. 15-20 minutes in other cities to shop, use bathroom, and get the food famous in the city. The tour guide gave little detail on the plan for the day, and was frequently on her phone and would not answer questions. We got to see some new sites which was the only thing I enjoyed. It was very different and could've been much better organized since EF was so much better in the past.
Good trip but with room for improvements
Overall a good experience but with some drawbacks. First instead of flying direct from our home airport we had to make a connection.
Secondly - some of the hotels we stayed are were an hour out of the city we were visiting, I would have liked it if we were closer so that we could have more time in the city and also be able to go out in the evening to explore further
Third - the dinners served by the hotels were horrible, maybe EF could offer meal allowance so that a person could go out and explore the local restaurants
Lastly, some of the local tour guides were very long winded at some sites, maybe cut a particular stop to 5 min so we can see more of the area.
With all of the above being said, our tour director was great
incredible journey
This was the trip I've waited a life time for (65 years) and was not disappointed. I thoroughly enjoyed every site visited in the cities of Italy and found our tour guides to be through as well as entertaining! I signed on this tour to experience sights i'd only dreamed of or seen in books and found myself ensconced in history and beauty.

I only wish I had managed to make the tour when I was younger and in better physical condition. It was definitely hard on my older joints & muscles!
Great Experience
Overall, this trip was very good and our tour director was absolutely the best. It was definitely busy and included a lot of walking, especially uphill. A few things my family was disappointed with were the selection of hotels (one out of the five hotels we stayed at was the absolute worst - poor service, poor room appearance, subpar air conditioning). Nearly all the hotels were at least an hour's bus ride to the tour location. Also, when we had dinners at the hotels, they all consisted of a pasta dish, a meat and potato dish, followed by dessert. We felt the quality of most of the hotel breakfast/dinners was subpar and lacked variety. It would have been better to give us a food allowance that would allow us to get the type of food we wanted, thereby eliminating so much waste. Also, we were paired with two other groups. While we understand the need to do this, the two groups who were paired with us were always late, didn't listen to the plans for the day, thereby taking time away from our sightseeing, shopping time, etc.
not for everybody
I personally would never recommend any sort of guided tour to anyone that I know in any country after this experience. I really enjoyed Italy, but I wish we had focused less on churches and more on exciting things like food, culture, etc. Unless you enjoy waking up at 5:30am, having back to back activities in 100 degree heat, and staying in janky hotels with bad food, I wouldn't recommend. I am left wondering where all of my money was spent, as the hotels stayed in were hours outside of our destinations and relatively low quality in general. I wish I could have had a better time, and when I return I will not be on a tour.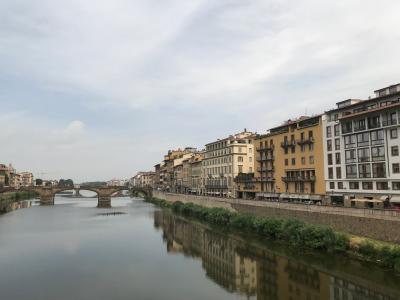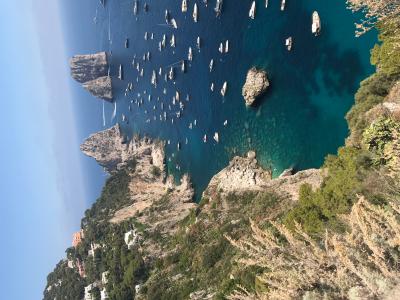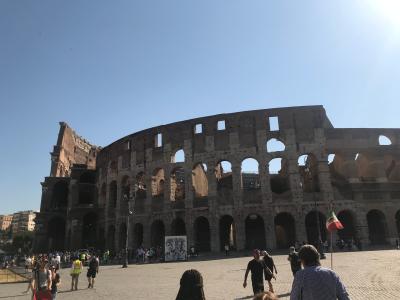 great time
We had an excellent tour guide Jennifer that stayed with us the whole time. She made sure that all went smoothly everyday. She did not leave us until we walked onto the plane to go home. We visited Rome Florence, Assisi, Capri, the Vatican, Pompeii, Bologna and Venice. We felt safe and all was well organized. Italy was so full of history and art. Thanks EF!
Trip of a lifetime
It was a nonstop whirlwind. I would like to thank our EF tour director she went above and beyond to make accommodations for me. I had a real hard time keeping up with the group. It was beautiful. It made me realize how spoiled us Americans are. Amazing trip.
Grand Tour of Italy
This was my first EF Tour experience and, while I believe that it is a good value for the money, there were aspects of the trip that were hit or miss. One of the main appeals of an EF trip to me was the thought that, as a large group, we would be able to "skip the line" and visit many museums, points of interest, etc. While we did visit numerous churches, museums, and so on, I was surprised at the amount of unstructured "on your own" time that we had. I am not sure if this is a standard EF practice or if it was more due to the group leader(s) but it is not my preferred method of travel. The local guides were also hit or miss. Some of them were amazing and added significantly to our tour, while some were poor speakers who have the material down, but do not engage the listener. Finally, the hotels were a bit of a crap shoot as well. We stayed in a couple of places that were great (I would revisit them myself if given the choice), while some were subpar (no internet connectivity, nonexistent or poor cooling/AC, mediocre food quality and customer service). That being said, I understand that there is a balance that EF must maintain regarding quality and price and overall, I felt that it was a fair return on investment.

Given all of that, I did thoroughly enjoy the tour. We visited numerous cities in a short amount of time and our primary tour guide was phenomenal. She was incredible about accommodating individuals and providing us with information along the way. I got to mark a ton of places off the bucket list and EF was very helpful in accommodating our trip adjustments so that we could spend extra time in Europe. While I would have planned things differently on my own, the cost would have been an impediment. I would recommend EF Tours to others, given an understanding of their traveling preferences.
Great Time with my Family
We enjoyed the overall trip, do not get me wrong there where lows and highs throughout the trip. But every step I took was worth it for me and my family. EF tours was very accommodating to us and some needs we needed during our trip.

Our first full day there was a little to much for most everyone. But we survived the only draw back was the next day we were dragging cause the first day was so long and so hard on us that we did not have time to survive or recover from it.

Our tour director was amazing our bus driver is my hero and friend. All the local tour guides where totally ready for the day and were so knowledgeable as well as accommodating for all our groups needs.

Our rooms were a little messed up and I was a little upset about that but later found out that our group leader was more responsible for that than EF. But EF was aware of our needs prior to the trip. But there again our tour director addressed it and even though it did not work out totally we managed.

I like to thank EF tours and their staff for their assistance in mine and my family's dream vacation and trip. I had one daughter turn 22 on the trip it was so nice of the tour director to make sure she felt special and to share her birthday with the entire group. Thank you for all those EF staffers who answered the phones in Boston and who helped work out our payments and all the other behind the sense activity they do.
Wonderful
Tour of Italy was an experience I won't forget! We had a wonderful time and saw so much and covered a lot of Italy. There were places I wish we could have spent more time, like Rome should be 2 days and Capri was so beautiful, having only a few hours there wasn't enough. I loved all our tour guides...they were very informative and paid attention to all the needs of our group, including getting us to shade and water when they needed to speak. Having the tour guides was worth the money to explain everything. I do wish that our museums or climbing the Pisa tower would have been covered in the cost of the trip. Hotels were ok...some we had to walk with our luggage to get too, some no air conditioning, so just needed to be prepared for that. The bus was good, but when it's 100 degrees outside, the air conditioning has to be working at its best. We had to change buses for a day and that bus was WAY better! Just a few things that would have made it better, but overall, it was amazing!