Great except...
Everything was cool except I got BRONCHITIS ON THIS TRIP.
Bad Choice
For the price we paid once arriving at Madrid had to wait 2 1/2 hours after a 14 hour trip for another school arriving because they couldn't use the bus to take us 20 minutes to our hotel and come back and get the other group.
The boat ride to Rome was absolutely horrible it made all sick people were sick everywhere and they made us check out of our rooms 5 hours before leaving so they could clean them and people were all over everywhere is took a day or so to recover from that. And it rained a few days which made it miserable those days a cheap rain cover would of been nice for the amount we paid and not have in any options on the food was a topper. Not enough free time any where!
WOW never would have seen this all on my own
Be ready for alot of walking and being on the go about 12-14 hours a day. Jam packed and full of great sights and information. Never expected quite so much from this trip. The only drawbacks can be a little excessive bus riding from one place to another when there might be a more efficient option. But definately recommend.You only need to bring your most comfoetable shoes.Euros are so close to US dollar considering there is no tax in Italy or Spain. The best food. Can't go wrong.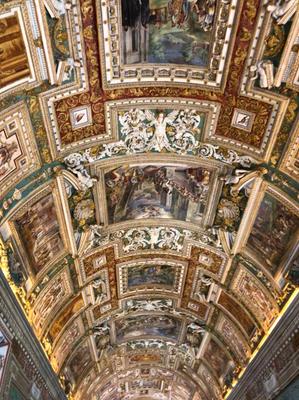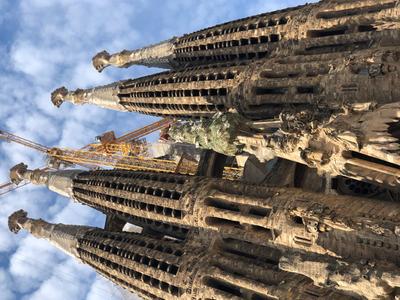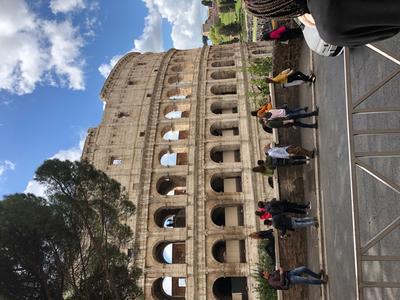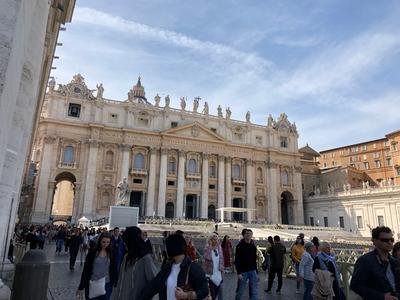 Wonderful Memory-Making Experience
Our tour was educational, enriching and positive. The only negative was learning at the last minute that an additional excursion was cancelled due to not having enough travelers sign up. We would definitely take another EF trip.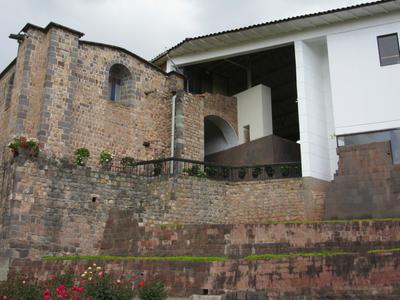 Wonderful Trip
It was an amazing trip. Saw lots of sites and our tour guide, was fantastic. The weather in March was beautiful. Would recommend Spain and Italy to anyone thinking about going
Okay
The tour guide was great but I was not aware that there would be as much waking as there was . I was told there would be some walking but there was to much for a 76 yr old man .
This tour is for kids and I'm sure they enjoyed the tour .
I would not recommend this trip to any one that doesn't mind walking .
I would have spent the money on a different type of tour .
Amazing Experience
It was such a great trip to be able to go on with my teenager. The schedule did seem very full so felt like were were rushing all the time but besides that it was great. We stayed in nice hotels and I for the price it was perfect. Would have never been able to do a trip like this on our own. Can't wait to do another!
Some Bumps, But It All Ended With Smoothe Sailing
My tour director was absolutely amazing. Any issue that occurred during our stay, she helped make right. Or ferry had an hour or so delay and she was able to find things to entertain us while we waited to go on the ferry. One of the hotels we stayed in had mold on the walls in the bathroom, we heard one of the other kids found mold in her sheets. The first hotel we stayed at though, was very nice, except a couple of the night workers at the bar were extremely rude and tried shooing me away when I was trying to order something from her. The morning staff at the hotel though was very nice.
I can't stress enough how amazing our tour director was. Especially since she had been going through some personal struggles during out trip, and was still able to put in all her effort into making our tour the best experience it could possibly be.
Awesome Experience!
This trip to Spain and Italy was absolutely amazing! I really enjoyed the hotels, sightseeing, our tour guide, and trying all types of new food. I felt very immersed in the culture that surrounded me and couldn't ask for a better beginning to traveling. I liked being able to have free time and lose ourselves in the city only to be able to find who we truly are. One thing that could have been better was choosing what we ate for breakfast and not just have hotel food everyday. Overall this trip was unbelievable and I hope everyone gets to experience the trip of a lifetime like I did!
Good tour but maybe not for teenagers
My daughter loved the experience of traveling. The guides in Spain and Italy were knowledgeable and made the experience fulfilling for her.

What we did not know was that they were allowed to drink alcohol during the trip. Also, my daughter was forced repeatedly to stay in a room where she was treated badly, even after she brought this to the attention of the group leaders. A number of teenagers came back with tattoos and piercings. So if you are a parent who is not okay with these things, I would not recommend the tour.