Great Itinerary
I've traveled once before with EF as a chaperone on a different itinerary and I enjoyed this one so much more. The itinerary included admission to several attractions; the last tour I went on the attractions were optional and therefore travelers had to pay their own admission if they chose to go.

Our hotels were clean and neat. Our TD was exceptional.

The only complaint our group had while on tour was about the food. We were served basically the same meal for dinner each evening. The quality was not poor, but it just got old eating essentially the same thing each day. Many travelers were raiding nearby convenience stores and restaurants after dinner each night and, frankly, they shouldn't have to for as much as people pay to travel with EF.
Amazing country
Ireland is an amazing place! I was so excited to start my second EF educational tour. It didn't take long for that excitement to turn into disappointment. We stayed in very subpar rooms at night. Two of the nights were in a dorm room that was smaller than my restroom in my house. Most of the places we stayed were in the middle of nowhere and the students and adults were bored as we got to the hotel by 7:30 or earlier every night. We didn't get to do everything on the tour because our tour guide gave us his tour of Ireland which was not what I purchased. I didn't get a tour that was worth the money I paid for it.
Loved our time in Ireland
I loved our trip to Ireland. I loved the fact that we were able to experience pretty much the whole island. The extension to Northern Ireland was what really rounded the trip into full exposure of Ireland. The Cliffs of Moher and the Giant's Causeway are simply beautiful.

If I had any complaints it would be that I would have rather had a little more time in Belfast and a little less in Dublin. Also, with our group being split between separate flights it really caused a lot of unnecessary issues that took a little away from the overall experience. Lastly, I could have done without the dorm room accommodations in Galway. Otherwise I wouldn't change a thing, and overall I still think it was a 5 star experience.
Ireland
We got super lucky with weather. Only rained one day. Our tour leader was a little disorganized at times and I feel we spent too much time at gift shops. But the Dublin guide was terrific, the extra show we saw at the Ireland Folk Theater in Tralee was terrific and the Irish House Party in Dublin was terrific. Good tour, but we have different travel styles.

One accommodation was sub-par. The hotel in Tralee, although renovated, had terrible service, bad food and management rushed us through meals.
Great Trip
This trip was very well done and I very much enjoyed it. Everywhere we went was very interesting and worth it. Our tour director was amazing, he knew almost everything about Ireland's history and was very interesting to listen to. I would recommend this trip to anyone who is interested in travel. EF does a very well job getting everything organized and you can just sit back and relax. My one complaint was the food. They served more traditional Irish food which is mashed potatoes, a meat or some sorts, and vegetables on the side. For dessert we had some sort of apple pie. The food wasn't always the best and I think EF could do a little better about it but besides that I would recommend this trip in a heart beat. This trip was my first time in Europe and I personally look forward to going back. Again I would like to encourage you to go on this trip because you won't regret it.
Ireland Trip
Overall this was a great trip. There were some little bumps and improvements that could be made.
Amazing Experience!
the emerald isle was my first ef tour and my first trip out of the united states. while on the tour, i met some amazing people and saw parts of the world that i never dreamed i would. even though the scenery was amazing, the people on the trip and the people guiding us made the trip even better. all of our tour guides were amazing, but our bus driver and guide that stayed with us during the trip were absolutely incredible. i have never met such kind people determined to give us the best experience possible. i wouldn't change my experience for anything and i am so glad that i was able to take part in this grand adventure.
Breathtaking
I did the Ireland tour with my group and it was simply amazing. Our tour guide took care of everything dealing with our hotels and dinners and made sure we went to amazing places. Our bus drivers knew all the best places to stop for pictures and were very accommodating. One of the hotels was... interesting, but everywhere else was comfortable and beautiful. Anyone looking for a guided tour around Ireland should definitely look into this one.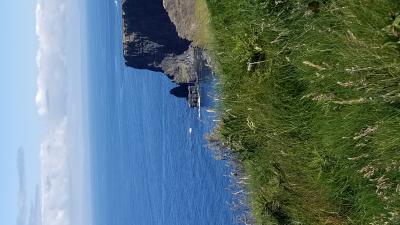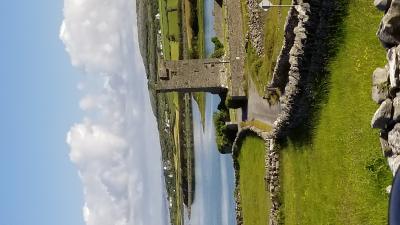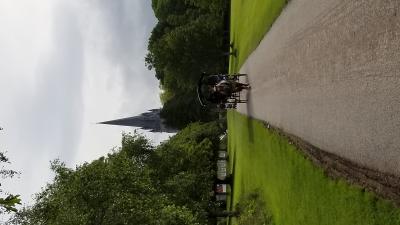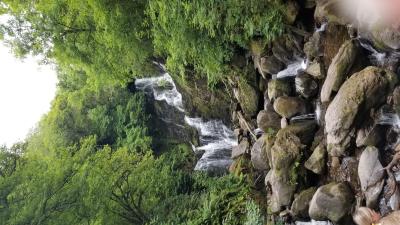 Would go back in a heartbeat!
This was an AMAZING trip! Our tour guide was so intelligent and shared so much history and knowledge with us. Ireland is so beautiful! We had an awesome bus driver! He also knew so much about his country. We saw so many beautiful sites, my favorites were the Cliffs of Moher and Giants Causeway. I would definitely go back to Ireland and I would most definitely go on another EF tour. It was grand!!
Fun
Fun tour. Paul was a great bus driver. The Coach bus was nice and had WiFi most of the trip. We were a high school group mixed with some families we did not know which was unexpected and not great. Tour stops were really good. Food was provided but some places were a little lacking so we went out as our own group the next night. We had a fun time!