Stunning trip, but don't go with WOW Airlines
Starting from the beginning of the trip we had problems with WOW airline. 25 of us got to the airport about 4 hours before our flight so we had time to eat and go through security, but to our surprise they wouldn't let us check in for 2.5 hours, even after calling and explaining the situation to there airline. All 25 of us sat in the airport lobby for 2.5 hours before we could even check our bags or enter the actual airport. We also had to go back and forth with EF becuase neither a checked bag or carry on was included in the cost of the trip. Once we got to Iceland the trip was great. It was beautiful. The weather was rainy and chilly, but as long as you are dressed in waterproof layers you will be comfortable. I highly reccommend the glacier walk, it was a beautiful and a really cool thing you will not experience anywhere else and may not be able to see in 10 or so years becuase of global warming. Once are time in Iceland came to an end we again had a problem with the airline. Our guide dropped us off 9 hours early because our other group had an earlier flight. After taking with WOW again and trying to check in they wouldn't let us. The 25 of us have to sit in the airport lobby with no food or anything for 5 hours before we can check in. We were asked to move multiple times by the airline and airport and no one would do anything to help us with our problem that was clearly inconviencing both us and the airport. Once we finally get in to the actual airport and start boarding the airline tells us we aren't allowed a carry on, even though it was paid for on the way there. We had to go back and forth with the airline and EF before they finally let our students on the plane. Every time we interacted with WOW employees they were very rude to us and seemed as though they didn't care at all about their patrons. Overall the trip was wonderful, but the transportation was awful and I would not recommend taking the trip if you get a WOW Airline flight. It left a poor impression of the trip becuase of how bad the airline experience was.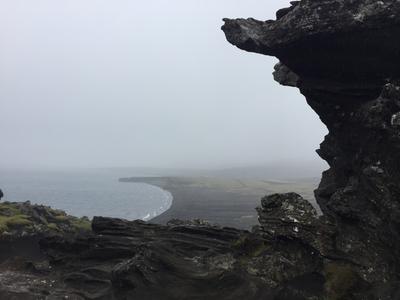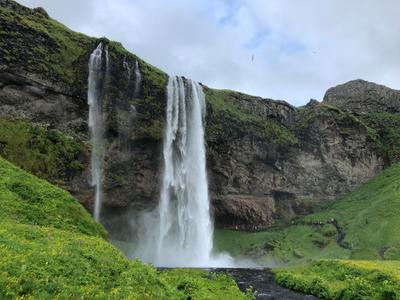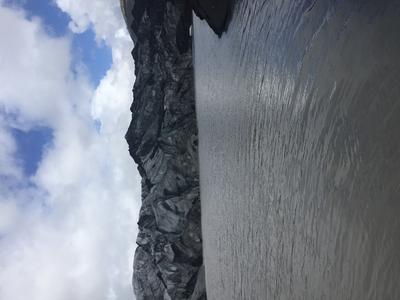 Once in a lifetime
I LOVED this trip everything about it was amazing except for a few things.

1. The rooming situation was a mess for the kids every night. Not enough beds for each child, rooms so small you couldn't move in them ect.
2. The other school we met up with was a class of students who had already graduated. They were unruly and rude. I think the age of the children going should be paired up with other classes of the same age group.
3. Food. First dinner there was a cold meal which after being up and running for almost 36 hours it would have been nice to have a nice hot meal. Also some of the food served was not the best for picky eaters. It would be nice to know the menu before hand that way you can plan to stop and get dinner elsewhere if there's nothing you'd like to eat on the normal dinner menu.

Other than those few things this trip was amazing.

Also this trip had A LOT of walking, hiking, and physical activity which was fine for me however it really needs to be made clear that this IS NOT a nice relaxing vacation
Iceland Glaciers and Geysers
This was the trip of a lifetime for myself and my students. We had an amazing time. It rained a little everyday, but it didn't change our plans at all. We were able to stick to our itinerary and then some. Do the Glacier Walk!!! That was the favorite of my students. Wear comfy shoes/boots, dress in layers, outer layer MUST be waterproof. If you dress for the weather, the rest is a piece of cake!! Go, you will enjoy it! The only less than excellent things was some of our hotel accommodations, very small, but still clean, and the food is okay, but there was plenty of it, the kids liked it.
A Tour of a Lifetime
This tour was fantastic. It was a great way to kick off my final summer before heading off to college. I enjoyed every moment of it including the locations we visited, the authentic food we got to try and the information our tour guide provided about everything in the tour. Whether he was telling us facts about things we passed by in our bus or filling in with great detail about each location, our guide truly enhanced the tour experience.

The only negatives I took away from the tour were small but if changed, could make this tour so much better.

Like I said, I loved this entire tour, but there were a few little things that bothered me. First off, our glacier walk. This was one of the highlights for the entire tour but it had one limitation. To walk on the glacier, everybody must be organized into groups of 12. The groups were partially, randomly put together and did not take into account the physical abilities of those in the group. The groups for the glacier walk NEED to be organized based on the physical ability of the people in them. Since there were a few people in my glacier walk group who had difficulties walking, I wasn't able to go as high on the glacier as other groups did although being completely capable. This was very frustrating because we only stopped where we did due to a few individuals complaining in our group. I would've had no trouble reaching the summit of the glacier, but was limited due to others in my walking group. Also, when we did reach our summit on the glacier, we weren't given much time to explore the area. I had to rush to dig out an area to try some of the glacier water and didn't even get to fill up my water bottles all the way. After a little time at our summit, we had to turn back. We maybe spent 10 minutes max at our summit. Not nearly enough time to enjoy the surroundings and get glacier water.

Next, our 4th day of the trip was quite dry compared to all others. Each day was loaded with stuff to do, one thing after the other; except the fourth day. Since one of the places we were supposed to visit wasn't able to be reached due to excessive rainfall, we were just given free time once we got back to Reykjavík. For the amount of money I paid to go on this trip, something should've filled that gap instead of just being given free time to explore more of Reykjavik which I had already done a bit of on the first day. With everything being so expensive, I unfortunately ended up paying more money out of my own pocket for entertainment as we went around the city since we were given so much time. This made me and my group members quite angry. Luckily, we were able to make our own fun exploring and finding landmarks on our own.

Finally, my last complaint ties into my previous one about making our own fun on the 4th day. Many of the days, we arrived to our hotel around 6-7pm and ate dinner. That then gave us the remainder of the night to ourselves from around 8-9pm onward. With Iceland always have sunlight around the clock in the summer, our group was not tired. Some of our hotels were in the middle of absolute nowhere so there was nothing to do after dinner besides hang out at the hotel. This was very bothersome, especially for a bunch of teenagers who don't go to bed until pretty late. Luckily, again, my group was adventurous to find our own stuff to do in the free time like hiking trails in the surrounding area or a stand up comedy show in Reykjavik.

All in all this trip was something I will never forget, but with minor changes like filling gaps of time, having stuff to do near the hotels and organizing people together correctly, it could've been improved. As a high school student who paid for this trip completely on my own, I would've like to seen my money put to greater use when the original scheduled plans we had got changed.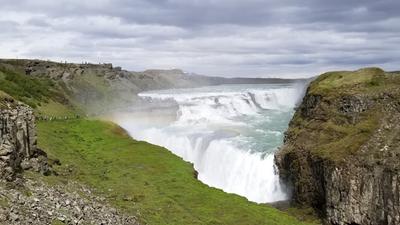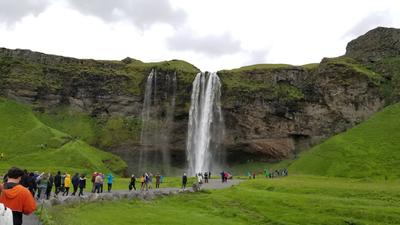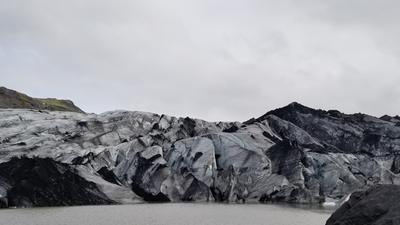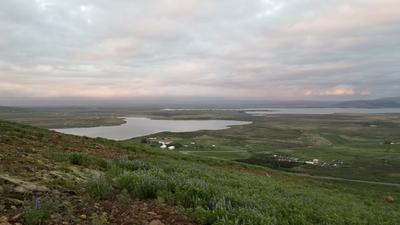 Perfect - glaciers and geysers
We got to see and experience everything mentioned in the tour. All of EFs promises with safety, security ... nice locations to stay and food quality were great. Our tour guide was incredibly knowledgeable, kind and fun.
Extraordinary
The Iceland tour director was amazing, engaging, funny, knowledgable, interesting, and made the trip perfect!! The bus driver was soooo great!!!! The glacier walk was my favorite and Iceland is so beautiful and clean energy abounds!! You should make sure that every chaperone is at least 25 years old or older!!!!! Raise the age please!
The trip is well planned and seeing sites that were breathtaking, swimming in the blue lagoon, swimming in the bath houses, just everything!!!!
Amazing Trip to Iceland
We had an excellent trip to Iceland. Our tour guide was very friendly, funny and informative. The stops along our tour were beautiful from the waterfalls and glacier hike to the black beach and greenhouse tour. We had great weather and the tour moved seamlessly from stop to stop.
gorgeous country
The country of Iceland, is beautiful, the land is pure and clean and the lack of industrialization adds to it's charm. I would recommend everyone visit there and the U.S. take some pointers on cleanliness in public facilities and and energy.
Iceland excursion
This trip was well worth the money and the planning. Our tour director was fantastic. She brought us to the local swimming pools which gave us such a unique look into everyday life in Iceland. We had just the right amount of time at each place. The students were never bored or rushed which is a tricky balance. The fact that we could pack a lunch made the trip even better. This allowed students on a tight budget to not spend money on food. I would recommend this to everyone.
Iceland is amazing
The tour was a really great way to see the quintessential Iceland tour stops. The tour guide was very knowledgeable and explained the culture thoroughly.

We would have liked to not be in such a rush and to also be able to experience a more authentic cultural experience, but overall, it was a great trip.

Iceland is truly an amazing place that all people (especially) students should experience.