Amazing experience
I had a wonderful time. The only disappointment was was being in Florence for only one day and that day was Monday. On Monday, all the museums are closed. So, we didn't get to see the real statue of David or the Uffizi Gallery. I have seen them before, but the students really missed out on some spectacular art. It was very hot, and everything in Greece was uphill (hahaha), but
I'm so glad I went.
Fun Trip
I'm still processing this trip because we did so many things in such a short amount of time. It was a great experience, you taught me so much, and I had fun learning what you had to teach. Even though it was structured, we had plenty of time to explore. I was worried that wouldn't happen, but am grateful it did. Even though my favorite part of all was the cruise, every day was still a new adventure that I will always remember.
Italy & Greece
Our tour director was nothing shy of stellar and truly made the experience fun and enjoyable while learning. We are still in awe of the places, buildings, and sheer amount of things that were made possible to see on this tour. An absolute must!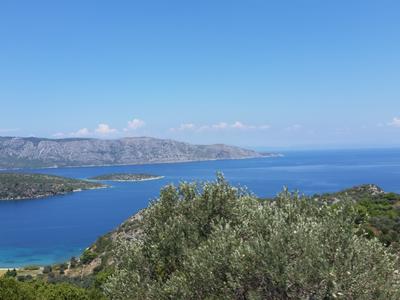 An opportunity
The Italy and Greece tour had many beautiful sights and lots of gorgeous scenery. Our friend who was the adult leader of my son's group made the trip a success. My son's group was 'small' (4 adults 21 kids) so they got paired with another group. The quality of the trip was negatively impacted by this pairing. They had to travel around everywhere with kids and adults they didn't know and on some nights share rooms with them. The first night my son slept on the floor because there were 4 boys and 3 beds.... The other groups' adults were slightly racist towards our kids. Not acceptable. Over all I'm thankful for the opportunity but just really wish they didn't have to get paired with another group. Thank goodness for our adult chaperones and the Greek/Italian leader.
Incredible Experience
This was the most amazing adventure I have ever had the opportunity to experience. Our tour guide was phenomenal. He knew everything about anything and had a super personable personality.
Too Much History
After a while all the churches, statues, monuments, museums, and ruins began to look the same. I appreciate history but a change would have been nice. Students need to see something other than historical places and artifacts to get a true understanding of another country. A play, a musical, a factory, or something agricultural. What is like in that country today. What are the local like. What do the young people like to do. The only interaction we had was with the tour guides and the shopkeepers.

I didn't like being taken to stores and given a presentation only to promote the stores' business.

The hotels were very uncomfortable. One hotel we stayed at, I believe the mattress was a wooden box with a sheet covering it. It was actually that hard. I was disappointed in the food. On one occasion we were taken down to a basement with no air and a hot oven and served hot pizza after a long hot day.

I understand the tour was designed to get as much in as possible but it was rush, rush the entire trip.

For the money that both my husband and I spent, I expected better hotel accommodations and better food. I would not go on another EF Tour again.
Amazing Experience
This trip was amazing. We saw a lot and did alot in the small amount of time we had. Our guide was the BEST! She interacted with the kids and adults and went beyond her call of duties. Need more free time between sites.
I would reccomend less archeological sites and less churches. By the 3rd or 4th one the kids where done.
I also recommend not using AirCanada as a means of flying. We were left at the gate on the plane for over 5 hrs before taking off. They took all the luggage off so we could fly them routed us 2xs before our final destination. Once back in US we had no luggage. Took a week to get luggage delivered to us. A nightmare
Overall trip was Amazing and the experience of a life time.
Second trip with EFtours. They are great.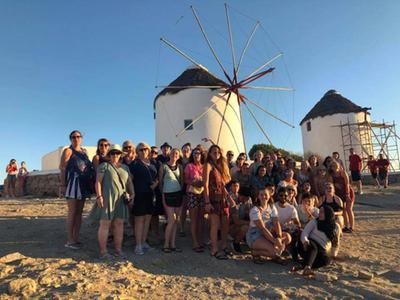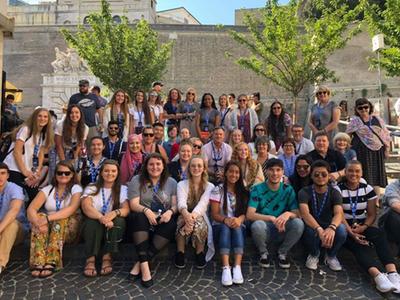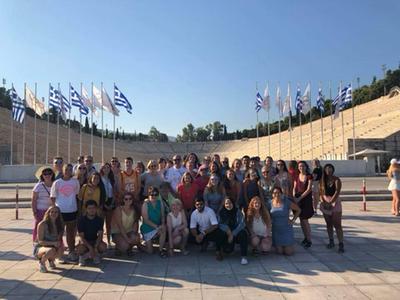 Memorable Opportunity
Overall, great trip filled with history, beauty & interest! This was a very fast paced schedule covering a huge amount of interesting activities & amazing sites.
GREATEST Educational Experience ever!!!!
EF Tours is well organized and did a superior job in recruiting our tour director as well as our local tour guides. Our tour director was student oriented, patient, intuitive to our needs, prepared us well on what to expect next and what was expected of us. She had a great sense of humor and an impressive subject knowledge no matter where we were. Superior knowledge of the areas that we traveled...Italy and Greece. She blended well with the students and adults in our group. Always professional and on top of each event. EF's bus drivers were exceptional in their skills, professionalism and friendliness. The people EF employed for our trip made me feel safe and cared for day and night. Thank you for a trip that was even more wonderful that I could have ever expected.