Awesome Experience
Tour was awesome
Europe July 2019
Overall a great experience. A lot of time in the coach, but expect no other real way to see everything.
Not as Expected
Trip was very rushed. Tour Director was fantastic but could not make up for the limited time in each area as well as the food. We had the same exact meal for 5 evenings of the trip - grilled chicken, mashed potatoes and peas. I was under the impressions that we would have regional styled food. I really don't think that Ireland, Wales, Scotland AND London have that meal as the regional favorite. Many of our tour excursions were cancelled as well. Very disappointing trip.
What an adventure!
We had an amazing time, there so much to take in and so much history. Our Tour Director was the best! She made our experience that much better. She gave us fun things to do on our free time, helped us get tickets to extras and was so knowledgeable. I was able to walk onto the plane with the confidence that everything was set up and ready for us, EF does everything except pack for us :) Special thanks to my tour coordinator and director! I will be doing this again.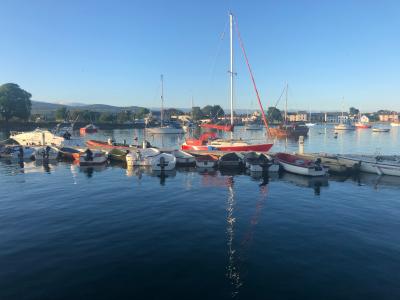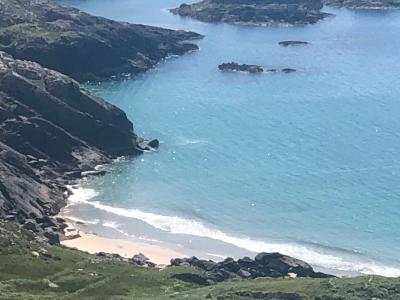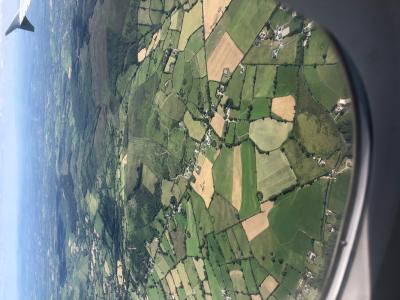 Good sights, poor accommodations and food
My son enjoyed the sightseeing but slept on a cot or very small bed with 2 other boys in the room. the rooms are set up for 2 people not 3. The breakfast was continental and dinner was usually 'mystery meat'. For the prices one would expect better. He has been on EF tours before so he knew what he would get, well except for the whole cot situation. I dont think he will chose EF again.
The sights are good and the kids are safe with our school chaperones.
Disappointed beyond belief
1) Our flight was delayed causing us to miss our connecting international flight. I realize that this was not due to EF tours but the insurance we purchased did not cover missed flights or missed tours. Given that the tour we missed was to be the highlight of the trip and we have to eat the cost IS EF Tours fault. I think we should be reimbursed this part of our trip. It was three days into our tour before we actually got to do anything. I think this is ridiculous.
2) The trip was so booked that we did not have much time to enjoy parts of the tour before we were on to the next part. This was stressful for all travelers.
3) The tour guide we were assigned ended up yelling at our group over a question regarding our meals. She completely over reacted and was extremely unprofessional.
4) We were never told what restaurant or meal we were having in advance. The tour guide kept everything such a secret it was extremely puzzling.
5) Our team leader/chaperone pushed unsupervised children off on other parents and groups of adults and did absolutely no chaperoning. I think this was confusing and stressful for the kids that attended the EF tours, I think if you get your trip payed for to be a chaperone you should do the chaperoning.
Fun Ride through the UK
I went on this trip with my English test, her husband, and a good friend of mine from school. We had a lot of fun seeing many different sites and exploring the castles. However, this trip included a lot of time in a bus, ferry and in a train to get to the many different locations we were visiting. This trip did not allow for in-depth visiting of locations as we had to be on a tight schedule to see everything. If you are expecting hours to do what you want in the different locations this trip isn't for you. This trip allows you to see a lot but not spend a lot of time in one location. Overall this trip was very fun and I enjoyed seeing a lot of new and interesting things.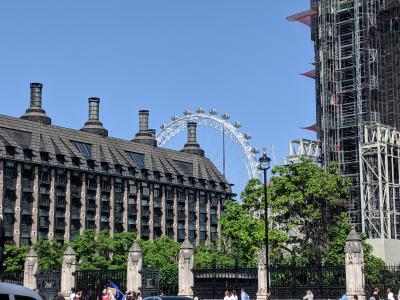 Great Time
It was an amazing experience. But be prepared to walk a lot and the tour director was not good.
Would NOT Recommend
I would not recommend this tour. I understand fast paced but when you spend more time en route to a destination as opposed to getting to see and appreciate the destination it's not worth it. We spent more time in busses than we did in any location. The majority of the hotels were crappy and one was even in a crime ridden area outside of the city (over an hour) we were trying to spend time in. Communication was terrible on the tour guides part and I cannot relay how disappointed we are in the overall experience. I don't understand why better hotels closer to sites being toured weren't booked. And don't even get me started in the CRAPPY meals included. Awful awful awful experience for me and my family.
Such a GREAT Trip!
I just returned from my EF Tour to Ireland, Wales, Scotland and England and I just have to say I had a FABULOUS time! It was so nice not to have to worry about anything- our flights, our hotels, our transfers, our meals and our activities were taken care of from start to finish seamlessly. It'a obvious that everyone at EF is a well trained pro!

I don't even know where to beginning talking about our amazing EF Tour Guide! Nothing I write will capture just how much he added to our tour. He brought every place we visited to life with his background information and stories and he kept us all laughing with his jokes, songs, limericks and Coach Karaoke! He also took the time to get to know everyone on our tour and then found a way to include something for everyone. In short, he was absolutely wonderful!

Finally, you can't go wrong exploring Ireland, Scotland, Wales and England. I was not prepared for the natural beauty of these countries. Everyone was so friendly! Also, it was easy to get around on public transportation on our free days and there was a fabulous variety of sights to see. If you are looking for a tour that combines fun, beauty and history, this trip is for you!