awesome
The experience was high energy and fantastic. The guides were fabulous. Everything but the food was top quality. The organization of the lunches and dinners was well done. We did have a choice of meat, fish or chicken. The main course was flat and overcooked. Always served with white rice and carrots and broccoli. I ended up ordering from the menu at the restaurant.
Gorgeous Galapagos!
A trip to the Galapagos has been on my bucket list for YEARS. My husband and I were planning to go last yr for our 20th anniversary but I found myself unable to travel that far without our children so I decided to wait. Then, a teacher organized a group tour though EF. The price for all 4 of us (although still very expensive) was not much more than the pricing we were finding for just two of us, so we decided to go and we were so glad we did. It is truly a once in a lifetime trip!
What I loved most: The super fun and educational visit to the equator! The opportunity to walk around and learn about Quito. The old city is beautiful! The Galapagos Islands and their up close encounters with so many varieties of different land and marine animals was amazing. Last but not least, our guide (with us the entire time 24/7) was fantastic. He was so friendly and accommodating. He taught us so much about his culture. On the bus rides, instead of sitting back and relaxing, he would tell us about life in Ecuador answer all of our questions and play various games that helped us to learn a little Spanish! This was wonderful for both the students and adults in our group. I can't say enough good things about him. We all loved him - he was by far the best tour guide we've had on any of our travels. There were also two other guides assigned to us at the actual islands, they too, were wonderful!
What I didn't love as much:
The restaurants/food variety and options available could have been much better. The best (delicious) meal was provided at a stop to see the Giant Tortoises and lava caves at the beginning of the trip. The rest of the meals were mediocre at best with the worst meal being dinner on the final/departure day at the airport.
Overall, because of the awesome guide and how well organized every detail of the trip was, I would definitely consider taking another EF Tour and would recommend EF to others as well.
Extensive travel
Our tour leader for EF was excellent.
The food was not eatible for almost all dinners and lunches. Breakfast was adequate. Most families had to go out and buy dinner and lunch for families thats how bad the food was.
The tour guides did a good job at the galapagos.
Travel was very extensive from buses, planes, and boats.
Spend over 50 plus hours traveling in trip.
I recommend spending 2 days in each island so you can enjoy the culture and see more marine life ect. Going to Quito 2 times did not make any sense and wasted a full day which everyone one would have rather stayed in the islands.
Most people wanted to just fly home instead of stopping in Quito for last day.

The hotels were not what i expected 2 stars max pretty much a hostel with a private bath. Did have a decent room 2 nights out of the 8 nights.

Did meet some very nice families.
I would recommend serving good food and staying longer in the islands, and getting better hotels and this would be a great trip for families and students.
Trip of a lifetime!
EF tours is amazing! Our tour guide Alex was extremely knowledgeable, fun and always had a smile. His energy was unparalleled. This was our first trip with EF Tours and I am already looking forward to signing up for another one.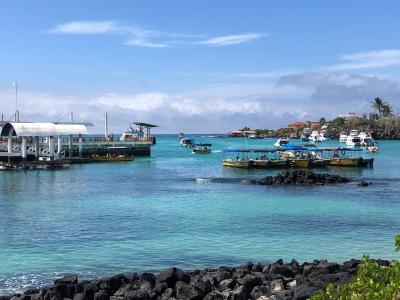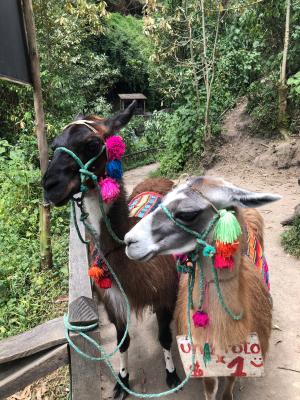 Some logistical errors
This trip was great! However the group was WAY TOO large (60 people) that at times some things were falling apart. Untimely meals and facilities that were not capable of handling 60 people at once. A few times they ran out of food and some people didn't get a meal or the restaurant divided what they had and served one ounce portions of dried over cooked food. One time half the group stayed at a nice hotel and the other group had to stay in an extremely questionable and disgusting hostel. Unfair and inappropriate. Tour guides were always pleasant and lovely. Do not travel with a large group like that. It's too much and it showed. Overall the Trip was great and I would go again but with 15-20 people at most. I traveled as a chaperone but also took my child. I was appalled at having had paid for my child and receiving some questionable facilities. I think all of this could have been avoided had the group been smaller.
Do not Go!
Too long between connections.
First restaurant in Galápagos gave everyone food poisoning. Entire group (60) lost about two days from being sick.
Food overall wasn't good. Government closed restaurant due to the rice bring contaminated.

Our school (students) should be reimbursed for the time lost and suffering of severe food poisoning.
difficult trip
I was one of the chaperones. The bright shining star of this trip was our tour guide Lenin. He made the trip an experience. This tour cost a lot of $$$. We basically stayed in hotels that were negative stars. The hotels were dirty,dusty and small. In the Galapagos we stayed in hostals which were pretty bad too. This is a trip where you basically never stay in one place for more than one night. You do about 4 tours per day and are up at 6 and don't stop until 6-7pm at night. Everyone eats the same meal which is pretty much all the same, chicken,beef, rice and some kind of potato for every meal. There is alot of travelling in between islands which requires daily boat rides in a boat that is over capacity and you are basically feel like a sausage watching people throw up. I ended up getting very sick on the trip and ended up in the hospital and the guide took amazing care of me and was incredibly knowlegeable. The Galapagos was amazing and so was Equador. I would definitely go back but not on this trip. I feel like they charged a significant amount for what we received.
LOVED IT
I loved it so much! It was so much fun. Our tour guide, Lorena, was so sweet and nice. Our group leaders were so satisfied with the tour because they believed it to be very disorganized. But it was pretty organized and even the parts that weren't very put together just made the trip more fun. I enjoyed how a little less put together this was because it gave me time to explore more on my own and to be able to live more like a local would. I was very much fun. I loved it so much. And it was just a lot of fun.
Favorite EF tour
I've been a group leader for EF for over 10 years and this was my favorite one yet. The itinerary was fabulous and I feel that my students got their money's worth. Our tour director was very informative and professional. Hotels and restaurants were excellent.
A few tips-there are a lot of boat transfers. It's 2 hours between each island and the seas can be rough. We had a few pukers that were affected by sea sickness but Dramamine helped a lot. It was hot in the Galapagos in March, but the weather apps led us to believe it was mild. Pack accordingly. There were several snorkeling excursions. You can borrow equipment or bring your own. Altitude sickness in Quito was another minor problem. We had our students take Gingko ahead of time, and they also drank coca tea. We had a private tour and when I do this tour again, i would change the itinerary on our last day. Otavalo was nice but a long bus day. Something like horseback riding would have fit the pace and atmosphere of the tour better.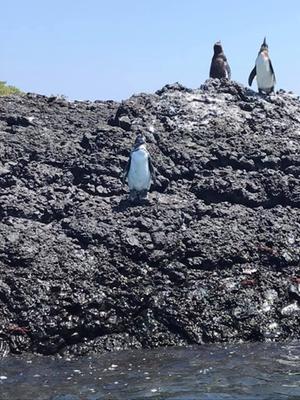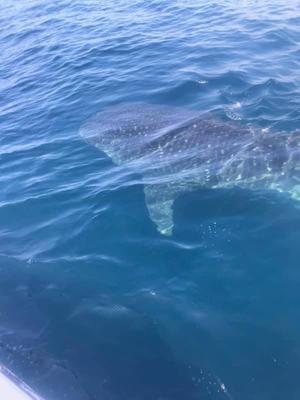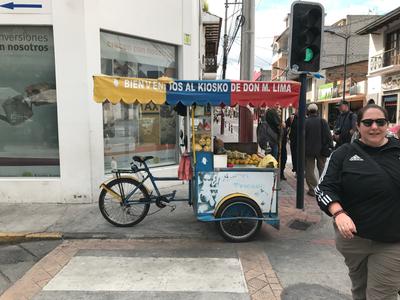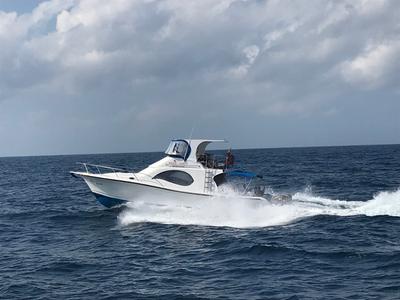 HS Tour to Equador fantastic - highly recommend
My high school daughter just returned from her trip to Equador and the Galapgos Islands. She couldn't say enough good things about the tour, the experience, the food, and especially their tour director. She has a peanut and tree nut allergy so of course I was worried. I wanted her to feel comfortable asking the tour director for help, if needed. I should not have worried - he was fantastic. My daughter referred to him as a "motivational speaker." He had a real connection with the students.