Great Trip
Everything was very detailed and explained all along the tour at the different sights.
good, busy, overpriced
Based on the horrible flights and seats that were booked, the motels that we stayed in and the meals that were provided, I have no doubt EF makes a considerable amount of money on these trips. Won't be doing it again
good
This was an amazing experience. I loved seeing the places we visited. Our tour director was great! The only downfalls were: some of the docents had some of the facts incorrect; many of the students in the other group with us were VERY disrespectful and rude and made portions of the visit almost intolerable; would have liked to visit Pompei; there was a little too much free time.
So Worth It!!!
The overall experience of immersion in another culture including food, art, history, and contemporary relevance was priceless.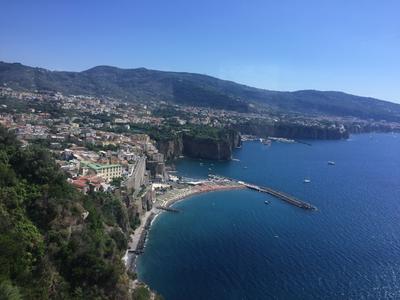 Mostly Good
Loved visiting Assisi and Rome; two minor issues I had with the tour: 1) the local tour guides tended to focus on minor points of interest/details around the cities 2) we were extremely rushed through the highlights of the tour (St. Peter's Basilica, Sistine Chapel, Coliseum) - would have loved to have more time in Rome - accommodations were all fine but the wifi was very spotty on most overnights (very important!)
Outstanding Trip!
When I first arrived at the airport, I didn't know what to expect. Our group was greeted by a wonderful EF Tour Director and bus driver that always made us feel welcome. They always greeted us and answered any questions that we had so that we could have the best experience possible. We had many opportunities to go off on our own, At first I was scared, however I got over that initial fear and embraced the unknown. I think going off on our own and experiencing the differences in culture really impacted my outlook on the trip. The locals we spoke to were very welcoming and even taught us some phrases in Italian. Our EF Tour Director informed our group of the things we had to look out for, good and bad, so that we could feel safe and welcome. Our EF Tour Director showed us the cheapest and best places to eat which helped a lot because they turned out to be my favorite places to eat, plus we saved more money. All of the tour guides and tours were wonderful and interesting. My favorite tour was the boat ride around Capri. The boat tour around Capri was incredibly fun and I felt like it was a refreshing last day for our tour. The only thing I disliked about the tour was the listening devices used for the tour guides. They were very difficult to hear through and comprehend what the guides were saying. I always brought the listening devices with me, but most of the time I just took off the headphones and listened to the guide directly, as did many others in my group. Despite the technical issues, I had a wonderful educational experience on this trip because of the EF Director, the tour guides, and the experiences I made on my own with the local people. I would highly recommend this trip to everyone!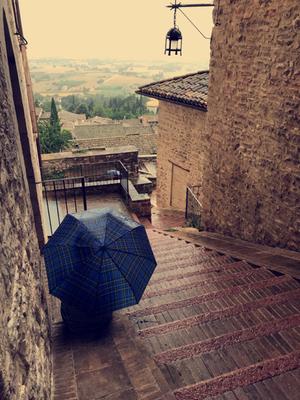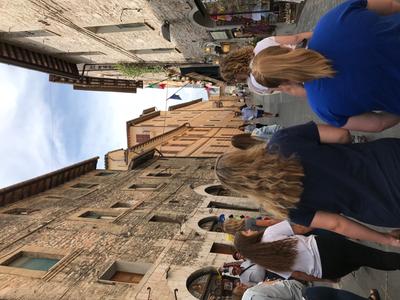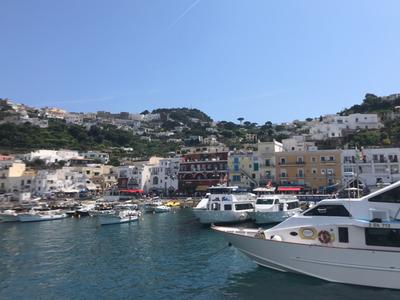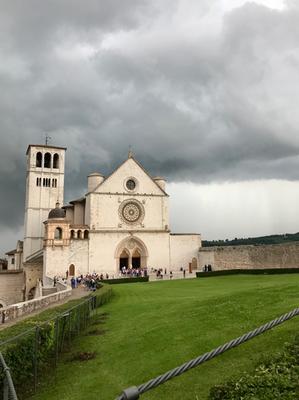 Great trip
A good trip with a lot to see. Goes at a fast pace but that is good for teenagers. Only complaint is the choice of Hotel Spicey in Sorrento. The hotel was not able to accommodate the bus. Students had to walk with luggage on a dangerous road in the dark.
Italy School Trip
Overall, trip was good. EF Tour director was AWESOME and drivers were also very good.
Hotels were OK. Breakfast selection at most were good. One did not have an elevator/lift and it was very difficult to carry luggage up 2 flights of stairs. Most lunches were on our own and the tour guide gave us very good suggestions of where to eat. Dinners were my least favorite. We were served the same meal of salad, pasta, and pork at least 5 times. I do not like pork, and there were no other options given. We were not told ahead of time what food was being served with the exception of pizza night. We just had to eat what was being served. Many nights the students were still hungry and ordered pizza later in the evening.
The tours were good even though we walked a lot. The EF tour guide was very informative and kept both the students and adults engaged. She was very friendly and helpful. I would definitely do another tour with her as a guide.
Loved Italy
Had a wonderful experience touring Italy for 8 days. The tour guides were excellent and provided so much history (and humor) to all our tours and excursions.
10 Stars!
Loved my tour guide! We experienced the whole city! Never expected to enjoy history, artifacts, and museums as much as I did! Highly recommend!