Great trip, but Science needs beefing up...
The destinations on this tour had great potential for scientific exposure, but the actual science focus took a back seat to the cultural aspects of this tour. We would have loved more hands-on experiences at the Eden Project and other sites, and should have avoided the flight simulator in London, as students didn't get to use one unless they paid additional for that experience.
Science a bit disappointing, EF experience awesome
The science of this tour was ok- but not as exciting as I thought it would be. Part of our problem was that our EF tour guide did not have a science background. Stonehenge and the Prime Meridian were great. But the planetarium show was very basic and lacked anything I hadn't seen at our local university show. The United Emerates cable ride was very disappointing- almost worth skipping. When we got to Cambridge, there were no tours and our non-science tour guide just read to us a little blurb about Watson and Cricks discovery. We had to hunt down Cavendish labs on our own and only just saw the door to it. The Eden project was great, so was the science museum in London. The science museum in Manchester was lame compared to London's and we spent way too much time there. An hour and a half would have done fine. Jodrell Bank was cool, but pretty elementary level and again, not much background was given on it. We also had way too much time there, too. Our tour got to go to a theater musical, which made the extension worth it, but it was an add on and not a traditional stop on this tour. All in all this tour does a great job of showing u all of England because of all the travel u do- north to south and the riviera, but if ur expecting science immersion, it didn't happen, it was a bit of an "oh and there's science in this too...". I'd give the EF experience an A and the science part of it a B-. I will say the kids and chaperones probably liked the science more than I did- maybe I'm too picky because of my science background. The chaperones commented on how much they were learning. All the time in London was worth the extension, though!!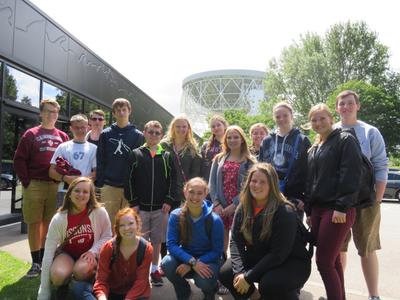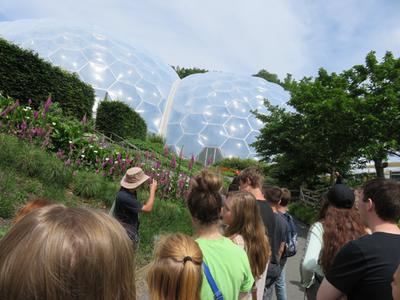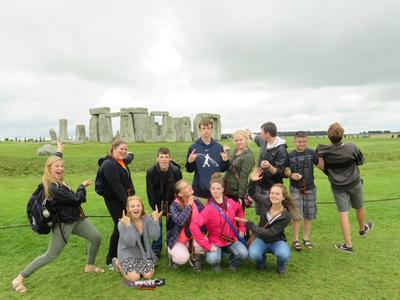 Science and Innovation in England
Overall, this tour was fantastic! This was a very science oriented tour which is very unique for EF tours. Our tour director was very knowledgeable about not only British culture, but space science, engineering, and careers in the science field. This tour mainly focused on the space, physics, and engineering side of science, but hopefully in the future EF will open that up to more life sciences as well.
Amazing and educational
This is a Great tour. Involves a lot of walking. Make sure to stay flexible, as you will have opportunities seize them. Students learned a lot. Bring a group that enjoys museums and learning.
An unforgettable experience
The week I spent in England was one of the best in my life. I saw things I never imagined I would or could. The Tower of London in mind-boggling because you get to walk the ground on which kings and queens have walked on. Bath is a beautiful city in which Jane Austen once lived. Seeing Stonehenge was completely surreal. Plus, there are the iconic spots that everyone want to see like Big Ben, the London Eye, and Buckingham Palace. My tour guide was one of the greatest and most knowledgeable people I have ever met; some of my group even shed a few tears after seeing him go. The people are so friendly and kind that you never want to leave.
great sites poor accommadations
The sites were amazing but the accommodations were poor at best. The weather was very cold which can not be predicted. The fact that we had a tour bus with no heat for 4 days is unacceptable. Most of the hotels were clean and small. However the one we stayed at in Paris was the worst thing going. I dont know why EF would book a place with no reference. It was called the Pavillion. I feel that the students should get reimbursed for the hotel and bus.
Best Trip Ever!
I really enjoyed this trip. Our tour leader was nice and fun. I learned new and fun things about England. Our tour guides were nice and enjoyable. I liked meeting new people. This trip made me want to visit England again.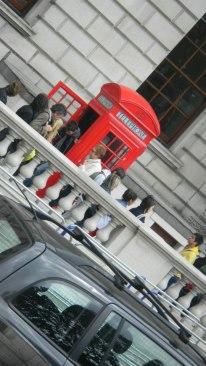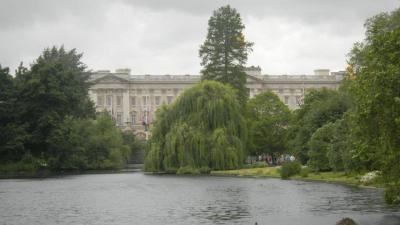 Great tour overall!
I really enjoyed our experience! The few smalls problems we had did not diminish the trip at all. The only problem that really bothered me was that our group were not seated together on the plane.

Our tour director was awesome! He was so nice, funny, and knowledgeable. He really made us feel comfortable.

I definitely plan on doing another EF tour!
Great Time!!
Had a wonderful time. Enjoyed all of the sites that we saw. London is a beautiful city. Food was good.

Our hotels were to far away. Should have been closer. Would have appreciated a choice of at least two entries for dinner. However, I enjoyed most of the food.