Not as good as expected
Concept of the trip to paris and London is great...here are the pitfalls. Hotel quality VERY bad. Hotels are too far out of the city in scketchy areas, had my ear buds stolen from my hotel room. My bed broke when I sat on it and the bathroom was gross. Took too long and ate up our time when we had to travel so far back to our hotels. The tour guides were not very interesting and we spent too long in places that are not that appealing to teeneagers. With so much to see in London and Paris the itneraries need to be reworked so that we learn and stay stimulated and engaged. For example, we had NO guided tour at St. Mount Michelle so we walked and had no idea what we were looking at, then turned around and walked back down and had no time to explore the town.
London was awesome
EF Tours made this process easy and enjoyable. London was amazing. Loved Paris. It was an awesome experience!!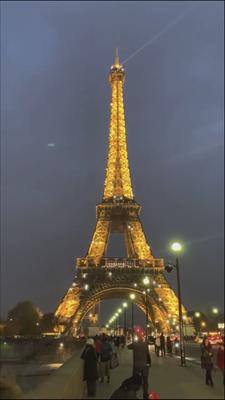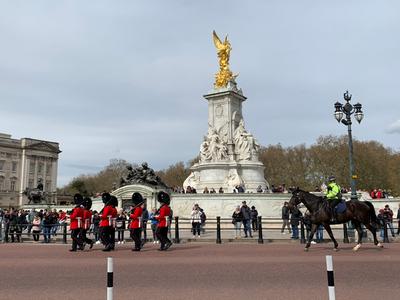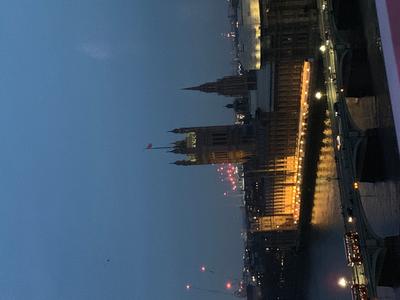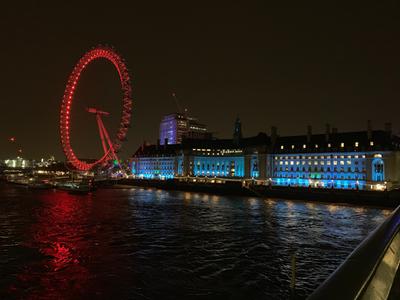 Wonderful Trip!
This trip was amazing!! I loved all the history, sights, food, and the cultural experience. St. Malo, France was absolutely beautiful. I will definitely be going on more EF tours!!!
Learning opportunity
I learned a lot about other cultures and history. I felt safe and cared about during the trip. My needs were taken care of. My boundaries were respected.
London, France, Normandy
Great trip, with wonderful sites. A timed itinerary for each day once the trip started from the guide would have really been useful in planning each day since there was so much to do every day. Even small things like bathroom breaks and eating were on a super tight schedule, so knowing the timeline at the beginning of the trip would really help with that. My only complaint was we felt rushed a lot of the trip, but it was lovely & the whole experience was once in a lifetime.
Europe and France Trip
We had a great time and our tour director was the best I have had. We felt taken care of and very protected. He was always mindful in the whole group. We where a very large group and he did a great job keeping us together.
London/Normandy/Paris Trip
Had a spectacular trip with EF Tours for London/Normandy/Paris 10 day trip. Wonderful tour guide Mario made the trip well worth it. Look forward to booking our next trip.
Interesting and informational
Overall, the entire trip was fantastastic. Our tour guide was excellent. He had a wide range of knowledge and made the trip. The only reason I did not score it a "5" was the limited time in London. I would have liked to have seen London Tower and the London Bridge.
Not worth my money
I am a vegetarian who was promised by my tour director that they would accommodate to my dietary needs and the he would make sure of it. I had brought this up many time to ensure I would be fed sufficient food but instead no restaurant that we went to was aware of my dietary need before arrival. So they would in turn just give me the side dishes that everyone else had in the same portions as everyone else. I would then have to find something to eat near our hotel or order food to be delivered. This caused me to basically spend double on my food because I payed for it theough my tour payments and my spending money on the trip. I am highly unhappy with the way my tour director treated me when I confronted him about my problem. He basically told me it wasn't his fault I had dietary needs and it wasn't his job to tell the restaurants. I was never apologized for and was only refunded for one meal after I was literally served a plate of green beans. And that was just the beginning of the problems with the tour.
Drive Through Tour
There were many issues of our tour that would make it difficult for me to recommend the experience to others. Our tour got off on the wrong foot with a prolonged flight delay. This, of course, was not EF Tours' fault. However, it brought into focus one of the main issues with the tour itself. There are so many sights to see that it is impossible to really "see" anything. We were unable to conduct a walking tour of London on the first day because of the late arrival. However, we went to see the London Eye. The students enjoyed the experience. The next day we went on a bus tour of the city. The hired tour guide pointed out the "greatest hits", but we were unable to truly experience the city. For example, St. Paul's Cathedral was on the itinerary, but it was only pointed out to us from 3-4 kilometers away. I have seen pictures of the Cathedral with more details than we were afforded. The other problem in London was the location of the hotel. While distance wise it was not far from the center of the city, the traffic made it a 50-60 minute ride each way. We seem to spend more time commuting rather than enjoying the city.

The food on our tour was simply abysmal. Almost all of the restaurants selected by EF Tours did not serve any regional cuisine to give anyone a real flavor of the countries we visited. I made the comment that the food was on par with mediocre college cafeteria food in the USA. Only when we were told to find restaurants did we get a taste of the local flavor. The tour director should have been able to recommend restaurants rather than having us hunt around.

The hotels were fine, although the hotel in Paris did not have functioning air conditioning. Since the days in Paris were well into the 30s Celsius (90s Fahrenheit), it made for an uncomfortable stay. The breakfast at this hotel was also pretty bad. The other 3 hotels were more comfortable and the breakfasts were good.

The Normandy and Paris portions of the tour were better than London. We did spend a little more time in places like Mont St. Michel, the D-Day sites, and Saint-Malo. We spent a lot of time walking in Paris, which is a good way to see the city. However, while we got to Notre Dame Cathedral, we did not get a tour inside. The Louvre and Versailles were so crowded, it was difficult to enjoy the experience. Again, the crowds are not EF Tours' fault, but I wonder if this could be mitigated somewhat through better planning. After all, EF Tours are suppose to be experts in travel planning.

The students on our tour were well behaved and appreciative of the trip. However, I feel they did not get to really experience England or France. Instead they got a "greatest hits" tour that fails to deliver an authentic experience. It felt like going through EPCOT. The tour failed to deliver a true cultural immersion that could have piqued their interest for future travel in Europe or other places.