Extravagant Adventure
This whole trip was memorable. It was not only fun, but very educational, which I loved. Plus I met many new people who I have become really close friends with already in my 12 day vacay. I remember in France we played soccer with 2 French kids and now we're snapchat buddies. Our tour director was the best tour guide ever. He was not only funny, but very caring, happy, and had everything set up perfectly for our perfect vacay. My only criticism would be the food. Most of the times I didnt like it, and hotels should all be at least 4 stars if we're paying thousands of dollars for this trip because we had some 2 star and 3 star hotels.
Great Time
I had a fabulous experience, and made memories that will last a lifetime!
Could have been better
It was not well organized unfortunately. I did the London and France trip and while the sights were amazing and I ultimately had a nice time, I wouldn't book again due to the large waiting gaps and long travel times. Most days we didn't have much free time or time to look around the places we paid to see because we had to travel to the next place. For example, we were told we would have an hour and 45 minutes to see the louvre. By the time the group was settled with tickets we had roughly an hour which is nothing considering the crowds you need to navigate through. When we explained our concerns, we were given more free time towards the end of the trip but no recommendations on what we should see or do so the time was wasted. There really should be a tour director's assistant who is charge of getting tickets for large groups to minimize waiting times in metro stations and museum lobbies. The amount of time wasted there was insane. Our tour director was nice but had a habit of going off on tangents that wasted 15 minutes of exploring time. The time it took to travel to new destinations was detrimental as well. We often only had an hour in one location because we had to get to the hotel two to three hours away. The trip should be more condensed in my opinion with closer towns and cities on the itinerary.
My other concern is the food. Now I am not a picky eater and therefore ate everything in front of me. My sister however is a picky eater which is an issue on a trip where you get one option for dinner unless you're a vegetarian. It's not possible to please an entire group of people but when half the group goes hungry because dinner is mussels, that's a problem. There really should be more than one option for dinner or an option to opt out and pick your own dinner so you don't waste food and then waste money buying a second dinner which unfortunately was often the case for many travelers on my tour.
I think meal options or meal opt out, an assistant to the tour director and a more flexible itinerary would minimize the issues I experienced with my tour.
Great Time!
Working with EF was very good and the tour director was excellent. We enjoyed this tour as it was a good combination of walking, bus, public transport so we didn't get too worn out. Mixing the cities with rural was an excellent way to get a feel for each country.
Wonderful Experience
Our guide was very professional and was still able to interact with us in a friendly manner. We were introduced to many historical facts and areas that most of us had never known about before.
Amazing Experience. Loved every minute
Excellent trip. Our guide was informative and excellent. I hope to go again in the future.
Safe, Fun, Educational!
The England/France tour was more informative in 2 weeks than my entire college semester of French & European history courses combined. EF Tours provides a safe & supportive way for students to experience other countries and cultures. My child has returned from each trip more mature, more confident, and with a much more positive outlook. I highly recommend this comoany to every parent interested in giving their kids a well-rounded education!
Fantastic Tour
Our tour was an amazing experience. The highlight was our memorial lesson at Omaha Beach in Normandy. France was beautiful and I can't wait to go back!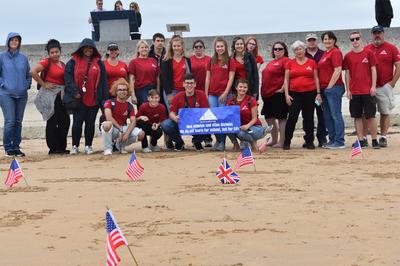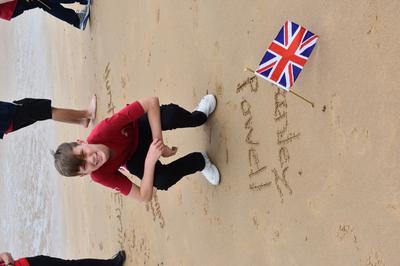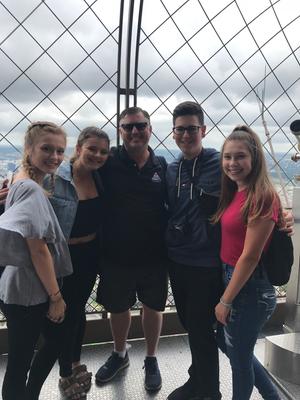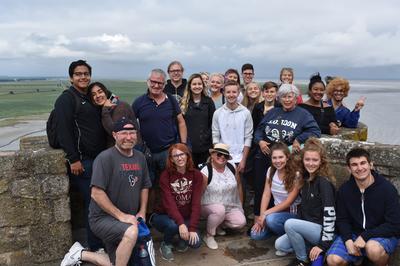 Excellent!
The tour was wonderful and I appreciated our tour guide's, knowledge and experience at each stop on our tour. He was wonderful to talk to and very approachable. The experience was definitely once in a million. My only complaint was that this tour had to end. I will cherish this experience in England, France and Amsterdam.