Amazing Jam-Packed Trip
This was an amazing experience. The sites were interesting and pertinent to the area. In some of the places visited, more time needed to be allocated. The tour guide was good at keeping us moving to hit all the planned activities for the day. The local tour guides were very detailed and informative of the cities they took us around.

The only downfall was the food. It was the same meal every day until the last day when our tour guide worked it out so we would have a different meal. I would have liked to know ahead of time the meals were already chosen. It would have also been nice to be given the option to choose the included meal or not. We paid to have dinner included and ended up spending money to eat dinner on our own after, because the meals were cheap and not even meals offered on the restaurants menu.

Other than the dinners being unappealing and being rushed at some of the venues, it was an amazing trip I will remember forever.
EF Will Not Disappoint!
The Cultural experience that is provided by EF will not disappoint. Extremely well organized with a great mixture of busy sight seeing and personal time to explore on your own or with friends.
Exciting Stuff!
I was excited with how well EF worked with me to slightly customize a stock tour. In Ireland, they were able to get us a hotel along the coast in a town called Bray. There, we were able to hike up a towering hill with a gorgeous view and see a little more of the real Irish experience. Also, our tour director was able to book tickets for our entire group to go to the Sky Garden, a free experience that must be booked a week in advance. When in Paris, our tour director set us up to go on a river cruise and up to the viewing deck of Montparnasse Tower. She even paid out of her own pocket to make the reservations beforehand. She also quickly adjusted our schedule on the fly to allow the kids to see the Eiffel Tower lit up at night from a good viewpoint. What an awesome experience!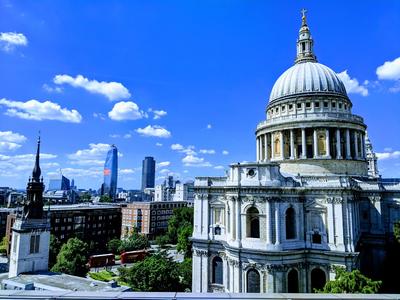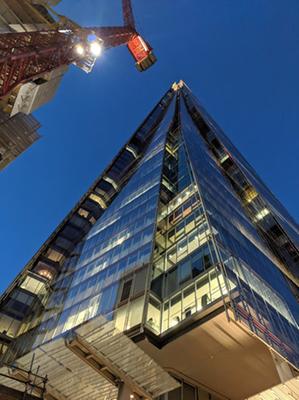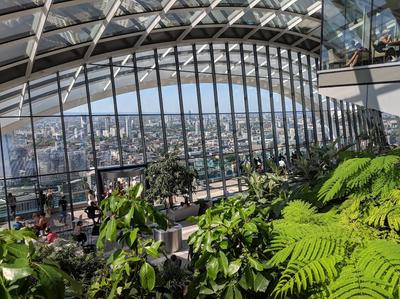 mixed review
We had a great time in Dublin, Wales, Stratford on Avon and London. The tour director interacted well with the kids. Our downfall was Paris. We did not get to see the Eiffel Tower or Notre Dame, except to drive by, but made time for a perfume tour which we were then hurried out of while trying to make purchases.We had 20 minutes to eat lunch and use restroom in the food court, which was really busy, before visiting the Louvre. Our departure day was a disaster. Our tour director overslept, leaving us all on the bus waiting for 45 minutes so our group had to rush through the airport to make our flight, which we had anticipated being able to souvenir shop before our flight. Ended our time on a sour note, unfortunately.
Wonderful Trip
The trip was excellent and our tour guide was amazing. We were very sad to leave her on the last day. We got to see so many amazing things. We did both excursions and everyone was ecstatic. As a matter of fact, the only complaint we had the food. The food tasted great, but the problem was it was some sort of meat and mash potatoes every meal. Definitely suggested to look over and review the variety of meals for each day.
Good intro to international travel
Overall the trip was very good and achieved its goals to introduce students to international travel and provide some education. The only critique I would have is that "free time" was inadequate in most places and better/more suggestions for local spots and eateries would have been helpful.
Needs improvement
I can say the trip was absolutely amazing overall. There were many bumps in the road that I feel could've been done better and EF needs to fix. For one, we were fed Beef and either mashed potatoes or white rice every single night for dinner for eight days. Every day. The vegan options were understandable considering not all restaurants are equipped to cater such needs. I can say we did get a lot in and our last night in Paris was absolutely amazing. But the question of where some of my money went to is questionable as many of the things we did were optional excursions and we had to pay on the trip, not already included. Most things we did were free so that's questionable if most of the money went to corporate or what. We also almost missed our flight on the last day leaving because our tour guide made us leave 40 minutes late because she slept in, after emphasizing to be early or we would be left. Other than that and the lack of air conditioning for three days in one hotel, I had a good time with friends.
Great tour...fix the planned meals
The tour was wonderful. It started off a bit slow with a very late bus driver and a lot of bus time, but picked up as the trip proceeded. We loved the tour, loved the people, loved our guide...then there was the food...
The planned meals provided by EF were by far a huge disappointment.
DINNERS: We were fed the SAME meat and potato dinner 5 nights in a row all at different restaurants. There was not a single fruit or vegetable served. EVER. By the last night every person on the tour told the guide we were not eating the provided meal and going out on our own. She kindly called the restaurant and had the menu changed to lasagna and salad. GREAT TOUR GUIDE!!
For breakfast there was also no fruit - ever - and at 2 of the hotels (3 breakfasts total) we were only allowed a portion of the buffet provided to all guests and had to pay extra if we wanted access to the entire buffet. This is ridiculous and unacceptable. Very obvious that EF cheaped out on the provided meals.
Would have been much happier if we could have opted out of the meals if we knew what was coming in terms of ZERO selection and meat and potatoes (slopped on a plate covered in gravy) almost every night.
Also serving no vegetables or fruit was horrible and some of our kids had tummy and bathroom issues. The kids asked for fruit and veggies so we stopped at the grocery and got our own. EF should have disclosed that the food provided had zero choices and limited buffet service - when "regular" hotel guests were provided full buffets for breakfast.
This tour was too expensive to be cheap with a few meals.
Pretty great
I'd say my trip went very well, except for it being delayed a day because of a cancelled flight and no other flights available to get there. We also were very rushed through certain activities such as the Louvre. I also think the food was wonderful although some meals we paid for seemed like easy meals we could make at home. Other than these things, it was super amazing and our tour guide was super friendly.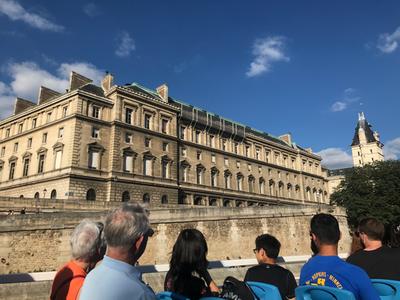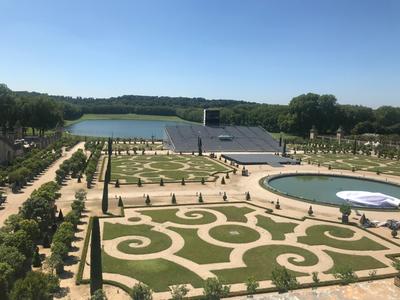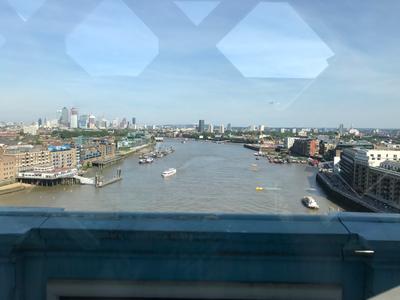 Great, Busy Trip!
I would recommend this tour because of the opportunity it provides to see three countries in one trip. There is much history in each country, and learning takes place throughout the tour. I especially enjoyed St. Patrick's Cathedral (Ireland), Westminster Abbey (London) and Versailles (Paris), but there were many more interesting places seen in all the cities. The Tower of London is a must-do while in the city but is extra. This might be something to consider adding to the tour. There is a lot of walking that takes place throughout the tour, so that is something to be aware of going into it. Also, there are many means of transportation used both to travel between countries and within them (i.e. plane, ferry, bus and subway), and traveler's should be aware of this.

I would make a couple of suggestions to make the tour more traveler friendly. Changing the order of the cities visited to have Paris first and Dublin last would be good due to the fast paced nature of Paris being difficult to maintain at the end of the tour and Dublin's more laid back atmosphere might be preferable after several busy days. Also, having more time to explore the historical landmarks would be welcomed as several aspects of the tour seemed very rushed. Perhaps having cities grouped differently (closer together) so that travel time does not cut into learning time would be beneficial. I understand that the tour is to give an overview and touch on highlights of all the cities; however, this may be the only time some travelers will have the opportunity to visit some of these places, and it would be great to have ample time for learning. For example, tour Louvre visit was approximately 1.5-2 hours. This barely gave us enough time to see a fraction of the exhibits, and there are many highlights that were left unseen due to time constraints. The only other suggestion I would make is for the tour director and/or EF to facilitate communication about meals as we had a variation of the same meal at least 5-6 times on our tour. These were meals that were included in the price of the tour, and there was no variety from country to country. Also, if there were dietary restrictions, then that person could not have the meal for each of those evenings. Having something that was native to the country would have made the experience feel more authentic.

Overall, I feel that the adults and students who traveled with my group enjoyed the tour and learned new things along the way.