Powerful Experience
The tour exceeded all expectations I had. Out tour guide was wonderful, caring, and knowledgeable. I felt safe and would recommend this trip to everyone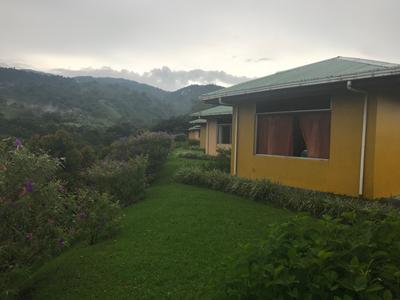 Amazing experience!
Once in a lifetime trip! Every single day we experienced some amazing things. Every detail was covered by our tour guide. He answered every question and encouraged us to grow personally from each experience. We did activities that we never would have done otherwise! We stayed in 4 different locations. Hotels varied as did food quality. What remained constant was the dedication our tour guide gave to the group.
Great Trip....overall
Overall the trip was great. Our tour leader was well informed and related well to the kids.

My only complaint is that we went to 4 farms over the course of our trip. Since it was language immersion I think that we could have cut out some of the farm tours (where students primarily listened in Spanish) and instead done a few more interactive activities (where student would have had to primarily talk in Spanish). To me, immersion would mean that they would need to learn to do everyday type tasks with native speakers.
Wonderful Trip!!!
I had no clue what to expect from this trip, but it was by far the best way to experience Costa Rica. I would definitely go back again!
Beautiful Learning Adventure
This is my second immersion trip taking students to Costa Rica. I enjoyed my first trip, but this second one was beyond exceptional. The tour director was friendly, capable and an excellent guide every step of the way. Our language facilitator was kind, encouraging, knowledgeable and flexible. He adjusted his plan to meet the learning needs of my students. He was not afraid to think outside of the box or to collaborate with me to make the experience personalized and more meaningful for my students. I highly recommend this tour.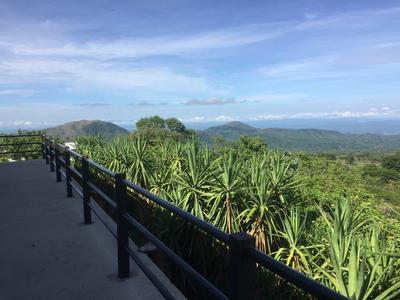 Simply amazing!
We toured Costa Rica for 8 days as part of the Spanish language immersion. It is my favorite trip of my life thus far, and I would highly recommend to anyone. The places were visited were amazingly beautiful (hotel next to a volcano?!), and the guide became a friend and was absolutely wonderful.
Awesome experience!
I really enjoyed eating with locals and learning lots more Spanish.
Fun Experience
It was a great experience overall. The hotels were not so great. Cold showers and the rooms were very small when you had to share with 3 other people. Loved the zip line, visited a sustainable farm, shopping for souvenirs, and getting to speak Spanish with the locals. Had a great time.
Costa Rica Spanish Class Adventure
Overall my daughter had a good experience with her recent language trip to Costa Rica. She was introduced to fruits, vegetables, language, culture, various foods and animals that she would have never experienced otherwise. Our only disappoint is in the accommodations. This was a very expensive trip and we expected hot showers and clean and nice lodges, cabins, hotels, etc. Several were hot with no working fans, crowded rooms, bugs and cold showers. We expected they would see various terrain like a beach and do more outdoor activities like rock climbing and that did not happen. The trip was not as well rounded as the tour representative dictated it would be in our initial parent meeting which is very disappointing. Thank you.
Mixed feelings
At first when the tour started, it was not at all what I expected. I did not know it was going to be mostly learning Spanish. I was upset because all I could think was if I wanted to learn Spanish this much I could do it for free at home. I began to just deal with it and about the 4th or 5th day I really began to love this trip. I met AMAZING people and gained friendships I know I will have for a lifetime. The activities my tour director had us doing were so in depth and I loved learning about the Culture and all the ways we're different here in America. Throughout the first couple days of the trip I could only look forward to going home, but as I began to fall in love with the people I made friendships with in Costa Rica I realized I had been so close minded in the beginning. When meeting Costa Rican students who were my age and seeing how hard they tried to learn English and how much they wanted to come to America, it put everything into perspective. If these students are listening to english songs and tv shows and making an effort to learn english why shouldn't I do the same with Spanish? It made me want to try harder to learn the language and culture of not only Costa Rica but other countries as well. Overall this was an amazing experience that I would go on again in a heartbeat.