Powerful Experience
The tour exceeded all expectations I had. Out tour guide was wonderful, caring, and knowledgeable. I felt safe and would recommend this trip to everyone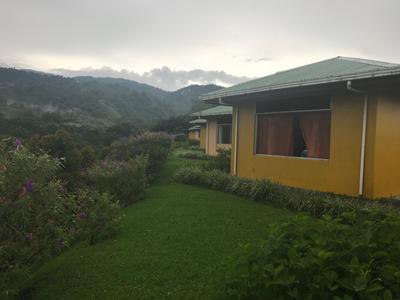 Amazing experience!
Once in a lifetime trip! Every single day we experienced some amazing things. Every detail was covered by our tour guide. He answered every question and encouraged us to grow personally from each experience. We did activities that we never would have done otherwise! We stayed in 4 different locations. Hotels varied as did food quality. What remained constant was the dedication our tour guide gave to the group.
Great Trip....overall
Overall the trip was great. Our tour leader was well informed and related well to the kids.

My only complaint is that we went to 4 farms over the course of our trip. Since it was language immersion I think that we could have cut out some of the farm tours (where students primarily listened in Spanish) and instead done a few more interactive activities (where student would have had to primarily talk in Spanish). To me, immersion would mean that they would need to learn to do everyday type tasks with native speakers.
Wonderful Trip!!!
I had no clue what to expect from this trip, but it was by far the best way to experience Costa Rica. I would definitely go back again!
Great experience in Costa Rica
Guanacaste was fun. The Burns Vista Lodge was a great place to stay because of the authentic food, nice people, positive atmosphere, outstanding views, and beautiful grounds. The activities were enjoyable and immersed us in the language and culture. Our guides really involved us. The spa experience was relaxing.
The Arenal area was enjoyable, too. The views were fantastic. The outdoor adventures like kayaking and zip lining were fun. We visited a ranch as part of our ecotourism and that was interesting.
Sarapiqui was our second to last destination. The air conditioning was a treat at that lodging. Seeing the culture and lifestyle of the people when visiting the school was one of the best parts of the entire tour, as was eating at the home of a local family! Whitewater rafting was fun - although not terribly "Spanish immersive."
Our final stop in San Jose was nice. Our rooms were not equitable in amenities (not that it greatly mattered). Still the accommodations were nice. Visiting locals again was the greatest experience. We really enjoyed the learning activity - a scavenger hunt. Stopping at local markets was interesting, too. The city culture was more global and familiar.
The guides were friendly and gave a taste of the culture. The bus driver was super. The focus on ecological sustainability was great. Adding the environmental angle was interesting and added dimension.
It was an awesome trip!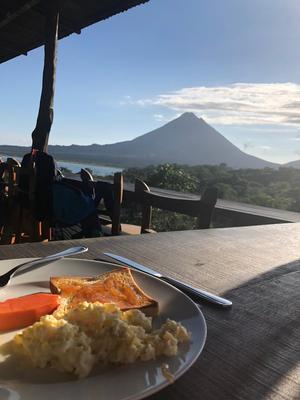 Beautiful Learning Adventure
This is my second immersion trip taking students to Costa Rica. I enjoyed my first trip, but this second one was beyond exceptional. The tour director was friendly, capable and an excellent guide every step of the way. Our language facilitator was kind, encouraging, knowledgeable and flexible. He adjusted his plan to meet the learning needs of my students. He was not afraid to think outside of the box or to collaborate with me to make the experience personalized and more meaningful for my students. I highly recommend this tour.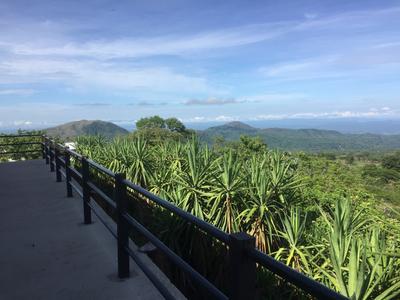 Simply amazing!
We toured Costa Rica for 8 days as part of the Spanish language immersion. It is my favorite trip of my life thus far, and I would highly recommend to anyone. The places were visited were amazingly beautiful (hotel next to a volcano?!), and the guide became a friend and was absolutely wonderful.
Awesome experience!
I really enjoyed eating with locals and learning lots more Spanish.
Wonderful Adventure
This is the second time that I have taken students on the Costa Rican Language Immersion Tour and both times the trip has been immensely beneficial, educational and of course incredibly fun! I am particularly pleased with the hands-on experiential learning the students were given during the trip. I loved watching my shy students break out of their shell and speak, IN SPANISH, with the local townspeople. The amount of growth that occurred over the span of 7 days is impressive and only achievable in the immersive atmosphere of a language tour. I am already looking forward to my next language tour!
Fun Experience
It was a great experience overall. The hotels were not so great. Cold showers and the rooms were very small when you had to share with 3 other people. Loved the zip line, visited a sustainable farm, shopping for souvenirs, and getting to speak Spanish with the locals. Had a great time.