China
I was happy to finally go to China as an adult.

There was too much travel time with not enough visit time at the the various areas we visited. I always felt rushed after so much time in the bus. We had four or five in country flights we were days we did virtually nothing.
So much seemed around eating which were never anything special. Same menu at each meal.

Tour guide did a good job but struggled with plans to plan activities when we were unable to get to where we wanted to go or (because of flooding) were forced to change hotels.

I would not do this tour again.
Outstanding Tour of China!
Our trip was simply excellent. Our Tour Director in China could not have been any more informative, hospitable, or adaptable to our needs and interests as a group.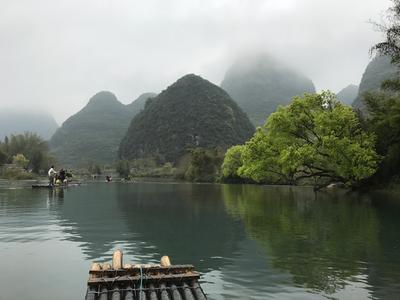 Wonderful
Our tour director was amazing. He was knowledgeable, patient and creative in the way he handled our tour. Every day included worthwhile information and visits to historical sites. We loved it all!
Would do it again
We had a wonderful trip. Before going to China, I was somewhat anxious and didn't know what to expect -- but our lodging and food were very good, and the sites that we saw were great. Our tour director had a witty sense of humor and quickly bonded with the kids. He had to constantly make "just-in-time" adjustments based on the weather, traffic, etc., and made the tour a spectacular success! One night in particular demonstrated his strengths and experience – an adult leader we were travelling with became ill and our tour director quickly arranged for transportation to a nearby hospital, went with the person and interpreted for them, and worked with EF to identify next steps in case the patient needed to be sent to a bigger hospital (thankfully, she did not). I got a strong sense that safety was a priority and the bus drivers did a terrific job of getting us from place to place.

Local guides in the various cities were also very knowledgeable and educated and entertained us.

Of course, the big attractions like the Great Wall, Terra Cotta Warriors, etc. were spectacular – but some of the best and most memorable moments for our kids were just simply walking down the streets of a Chinese city, conversing in Mandarin with street vendors and store clerks, and eating/seeing the bizarre yet tasty food.

We had 3 domestic flights within China – each one was very good with better service than we are used to (hot lunch served on a two hour flight) – it would have been cool, however, if we could have taken a high speed train on one of the legs so the kids could have had that experience. (We did get to do a 10 minute "Maglev" train ride from the Shanghai airport at 430 km/hr!)

I actually hope to do the trip again – my younger child is going to take Mandarin and hopefully her Chinese teacher will plan another trip in a few years.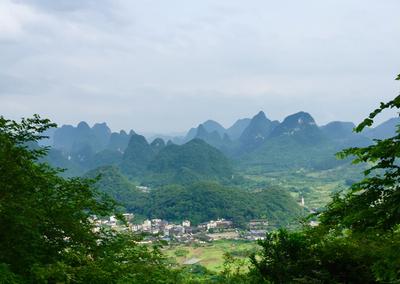 Comprehensive, fun, varied, well organized
My son's experience on the trip to China was time and money well spent. My son is one who can be critical, but he did not have one negative word to say about his experience. The number of places they had seen, the variety of the attractions and the activities, the accommodations, the guides- all were great.
China Review
We saw a lot of things of this trip both historical and tourist locations. The hotels we stayed in and the restaurants were of very low quality with problems in the bathrooms, dirty rooms, etc. We were also presented with many upcharges to events and activities that had not been mentioned ahead of time. In fact, one day in Yangshuo the main activity provided by EF ended at 10 am and the rest of the day was all uncharge activities organized by the Yangshuo tour guide. There was also too much push for us to shop at markets and gift shops. One shopping experience a day is sufficient. A lot of this trip was very disappointing.
too much shopping
This tour hit the highlights, but could have been better. We spent hours of time in street souvenir markets in every location. We were rushed through historic/cultural sites such as the Terra Cotta Warriors, The Summer Palace, and museums. The tour advertised expertly guided tours of each city, which we did not have. The tour guides did give information as we rode the bus, but we were not given a tour, just verbal information.
WOW!
Our daughter had a fabulous time! She is still raving about her experiences and everything they did! Everything went smoothly and she built some new friendships with folks on her tour and with some folks she met while in China!

What a great life experience for all of them to remember

Thank you so much!
Good trip
This tour was well organized and covered a large amount of information. All the guides were good and very informative. It allowed for more then just a sight seeing experience and provided in depth information.