Fantastic
The tour guide was superb!
He was very knowledgeable and accommodating.

The tour included a lot of options of which we took full advantage of. It was a wonderful experience and our tour guide has made a lasting impression on the group, he was excellent.
Wonderful Experience
All destinations on the tour held cultural and historical significance. Students learned academics, but also how to get along with people in close environments, to be patient, and respectful of others traditions and customs.

The only down point was the trip was too short. There was not enough time in each city to truly soak in the feel of the city.
Great time in Central Europe!
My high schooler had an amazing time on this 10 day trip to Central Europe. Incredible experience and tons of planned activities. Excellent value for the overall cost of the trip!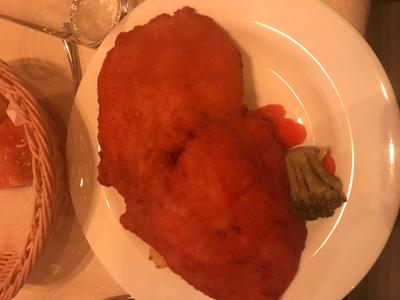 Experience of a lifetime
My daughter had some much fun. Lots of history and architecture to enjoy along with ample free time to explore. Tour guide was awesome. Had the same bus driver as well who was awesome too. So glad she had this experience!
Trip of a Lifetime
Amazing views, eats, and experiences. Hands down best decision I ever made to go on this trip
happy & grateful
by far the best experience of my life
Trip of a lifetime!
My trip throughout Europe was an amazing learning experience. Our tour guides were amazing and very knowledgeable of the cities. I loved learning about all the different cultures and history from the places we visited. The only things I believe would have made the trip better is adding pockets inside the EF backpacks and having more of a variety of food for dinner, being that most of are meals were very similar to each other. Overall I believe that the tour was more than worth the price and I would love to travel with EF Tours again in the future.
Good experience
Best part of our whole tour was our tour guide; outstanding job !
Wonderful experience
I had a wonderful experience
loved the view -- of the bus
Sure the tour had a lot of countries/cities packed in to it, but we spent more time traveling to these locations than spending time seeing the sights and going around. The tour was expensive, which made sense since it was longer and more countries, but I don't exactly see where all the money went to. The hotels were, fair at best, the restaurants where our EF meals were provided where either minuscule in proportion or were poor in service. Overall, the trip was more tiring than fun.