Beyond memorable
We were so impressed from beginning to end with EF Tours.
Fantastic Journey
We had a fantastic tour director who helped bring each city we visited to life. She gave history to prep us for the tours and the sites and practical points on how to interact with the locals and make the most of our trip.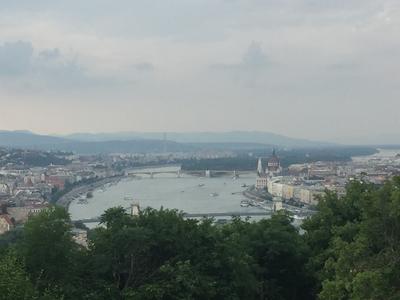 European Quartet: Great Tour
Our guide and driver were great. While I greatly enjoyed the cities, I felt a bit more in-depth history by the local guides would be appropriate. We seemed to do a lot of back tracking. Also our last 2 nights in Munich were a waste as everything was closed when we got there. While I didn't expect great hotels, the ones we had were in very poor areas and I felt unsafe in them. The Imperial hotel was quite poor. Most meals were quite good. More free optional choices would be nice. More info on traditions of each country would also be welcome. The stop at the John Lennon wall was, to my mind inappropriate. I need to show teenangers a place where everyone has sprayed graffiti? This is not art, or expression, it is defacement of public property. Kids should NOT be encouraged to do this! All this said, I greatly enjoyed my trip, and would love to come back to Europe soon. I had never thought of travelling to these areas and was pleasantly surprised. While I get that these were city tours, I would much rather have stayed at a hotel near the castle on the last 2 nights for Munich as the Black Forest and surrounding areas were fantastic!
Amazing experience
Our tour guide was amazing. Very energetic and positive. She was knowledgeable of each country's history but also brought in local tour guides who were able to go a little deeper into the local history. Meals were preordered so they were fast and tasty. Not a lot of waiting around. EF knows what they're doing so you can rest assured that your kids are well taken care of and are going to learn something on the trip. Not much down time for playing on their phones.
My only reason for not giving 5 stars is because of the hotels. The majority didn't have a/c so we had to leave windows open to noisy streets, the staff was not friendly, and some rooms smelled like smoke even though they were non-smoking. The kids didn't seem to mind too much, but as a parent traveler, this is the only reason I wouldn't go again.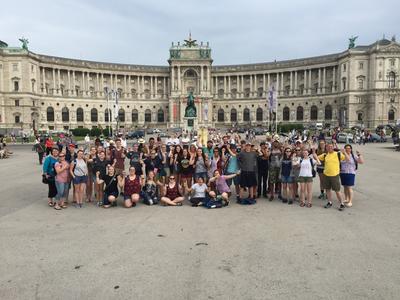 Amazing Experience
My daughter and I had a wonderful experience going abroad. From the time we met our guide to our very emotional goodbye at the airport she kept us hoping and made great suggestions for souvenirs. She was on her toes and kept coming up with new interesting things for the group to do based on our preferences from the day or two before. This was our first trip with EF but certainly won't be our last!
Fast paced but amazing
Our tour director was top notch and we would request/recommend her a billion times over!! She packed each day in every city with activities and experiences we will not soon forget. We were tired but happy at the end of each day of travel with her and our kids. Her excitement was contagious and she was genuine and sincere in her affection for our group. Our bus driver went above and beyond as well, safely transporting us from location to location without incident and in the utmost comfort. The hotels left something to be desired. While all were clean, most had no air conditioning and no screens on the windows which, when opened, could have posed a safety hazard to the kids. The hotel in Munich was by far the worst in terms of guest relations (the night manager was on the rude side). The meals were fair (more than just a meat and a starch, i.e. fruit and vegetables, would have been nice), but overall they were satisfactory. The local tour guides worked well with our main guide and provided a nice mix of information which added to the overall experience. This tour served well as a sampler of sorts, demonstrating the manner in which we would like to travel abroad and also igniting the desire to travel/study abroad for our kids who are entering college. The planning was thorough and execution almost flawless thanks to the incredible effort of our tour guide and bus driver. I just really cannot say enough about the two of them! Future tours would be lucky to have this dynamic duo!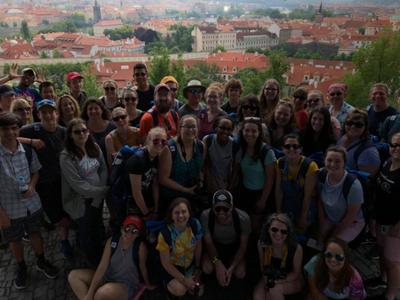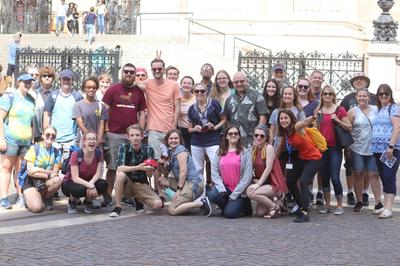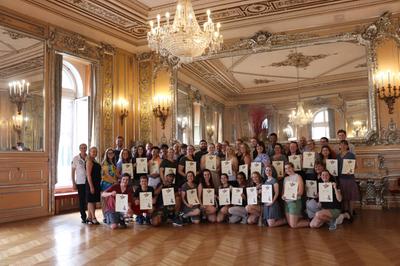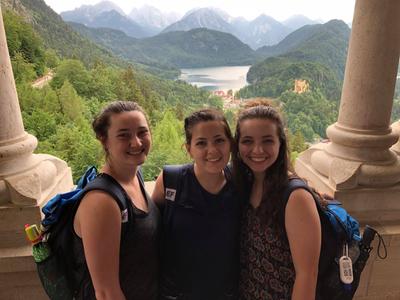 Amazing!
My daughter had a fabulous time on her trip! The opportunities and experiences were amazing! Her only drawback was not being able to order what she wanted at dinner, since the meals were all group pre-planned meals each night. The places they visited were well guided tours and the accommodations were acceptable. Although there's no place like home, my daughter really enjoyed her trip, from beginning to end and was sad when the last day came!
Culture, History, and Fun
Whirlwind tour to visit 4 country capitals in 9 days. Excellent tour guide and guest guides to speak specifically about highlights in their cities. Great organization and selection of activities to create a learning experience that was very fun.
Fantastic
The tour guide was superb!
He was very knowledgeable and accommodating.

The tour included a lot of options of which we took full advantage of. It was a wonderful experience and our tour guide has made a lasting impression on the group, he was excellent.
Wonderful Experience
All destinations on the tour held cultural and historical significance. Students learned academics, but also how to get along with people in close environments, to be patient, and respectful of others traditions and customs.

The only down point was the trip was too short. There was not enough time in each city to truly soak in the feel of the city.