Football
The trip was wonderful. We saw a lot of country in the 17 days we were there and had a wonderful tour guide. The one thing I would highly recommend is to make sure there is a laundry facility available at lease 1/2 way through the trip. We were gone 17 days and were told we would be able to wash our clothes 1/2 way through and were unable to. It is not fun wearing dirty clothes 2-3 times over and if we washed and hung to dry they didn't dry. The other recommendation is the have the restaurants closer to the hotels for some of the evening meals. we sometimes had to walk a mile to get to our transportation and then a train ride for another 20 minutes. not fun when you have been walking all day.
Want to Go Back!
The weeks flew by! My daughters and I learned so much and were enthralled with the castles, cultures, and countries we visited! Our tour guide was top-notch, and I look forward to next year's trip which we have already scheduled!
Britain and Ireland
I thought that the tour was a very eye opening experience. Our tour director was anything that I could have asked for and more. She was amazing and always made the best out of any situation. The things I didn't like was repeated meals, flights on the way over, and not having laundry facilities.
Good for sightseeing
Hotels and food were very subpar. We stayed in a dormitory for 3 nights out of our 14 days. The other 3 days in London we stayed in a not so safe area, and the rooms were extremely small. Barely enough room to walk in between beds and the walls.

The food was subpar. We ended up paying for half of our meals because the food was always at some pub. Seems like we ate sausage, or some type of pot pie every night.

Our tour guid was excellent and knew his history.

For the money spent on the tour I was expecting something a little more on food and lodging.
Most educational tour ever
I have done several tours now and this one was the most educational. It was jam packed with experiences and we had the opportunity to customize it a bit by adding some activities like the theater in London and a jaunting horse drawn carriage ride in Ireland. I highly recommend this tour.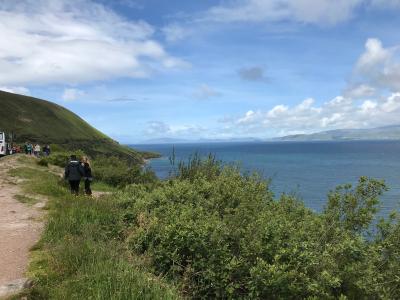 MEMORIES THAT WILL LAST A LIFETIME
I have travelled to more than 20 countries with my family, but nothing compares to the trip I took with EF. I didn't have to worry or stress about where to go and what to see - I really saw everything I possibly could. I saw the entire city of Paris in one day, and that single day was probably the best time of my life so far. Can't wait to go on another EF trip this summer! Amazing company that really makes your travel experience unforgettable, I've gained a deeper appreciation for our beautiful world.
Fantastic Trip
Although it is never easy to share space for two weeks, this tour is amazing. I fell in love with Ireland...Wales...Scotland...England. I learned so much along the way.
Phenomenal!
The tour was incredible! So much knowledge, information and facts provided and learned during our time traveling through these incredible countries.

My favorite pieces were the small towns we visited - such as York, Bath, Stratford, Killarney, etc. and when we had a personal guide (beyond our tour guide) who would add even greater knowledge and depth of experience at several of the sites. I wish we had more of these local guides because it provided so much more depth and wealth of local lore than our main tour guide.

I also appreciated the ability to have free time and explore on our own. There were several parts of the tour that either didn't make sense or were frustrating additions that felt rushed to arrive at and I had a lack of understanding as to why those were choices made. For example, we had a day where we had a short amount of time to visit Blarney Castle with such extremely long lines to kiss the Blarney stone we didn't have any time to really explore the remainder of the grounds. On this same day we also rushed to arrive at a small seaside town that was well known because Charlie Chaplin had visited there. I would far rather have had longer at Blarney Castle than rushing to spend 1.5 hours at a seaside village that really was not of great interest to anyone in our tour group. This happened on several occasions for several activities.

I was an adult traveler participating in a student tour and was incredibly underwhelmed by the food choices. Multiple meals of bangers and mash, hardly any fresh vegetables or salads (most everything was cooked), extremely heavy on carbs and protein, etc. The worst meal we were provided with was at a carvery/buffet where the food was absolutely dismal and the location was pretty disgusting cleanliness wise. Highly encourage improvement of food options with fresher ingredients and some upleveling of dining locations chosen.

Overall this is an incredible tour and I would love to repeat and would encourage others to participate in, with the exception of having more time to spend at certain historical sites.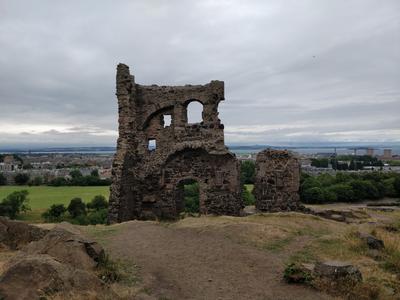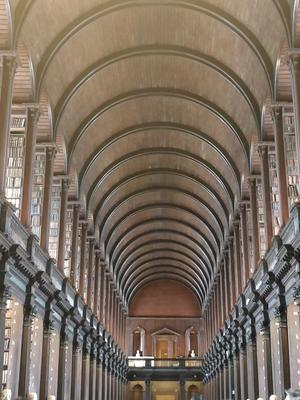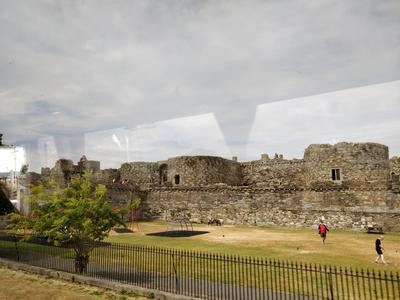 Different experience than usual
Hotels were not within the public transport system as they used to be. That inhibited free time and forced the whole group to go places and return together which meant some people were out longer than they wanted and others didn't get to experience things they wanted to. This is the first EF tour where we have been so far out of the cities (sometimes almost an hour away) and had to drive in and out on a coach each day.

The optionals were overpriced and NOT worth the money we paid. The on-tour options arranged by the tour director were much more reasonably priced and more enjoyable.

The TD as usual was very knowledgeable and the groups of students got along well. The bus drivers and guides were patient and entertaining as usual. EF contracts with experienced and knowledgeable partners.

Visits were timed well giving students enough time to see things without getting bored. The exception to this is the Louvre. This is the second time visiting and there is only time to see a very few things. Visits here should last more than an hour. Two hours at least and three would still not be too much.

The TD even arranged for us to make a couple stops that weren't part of the original tour that were great (like Hadrian's Wall).

Food choices were phenomenal as usual!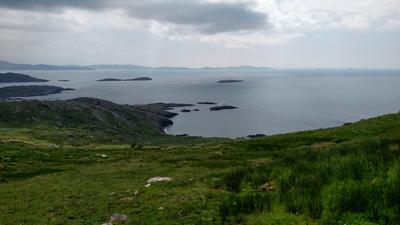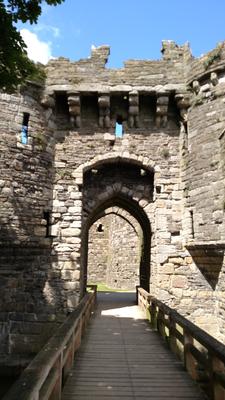 Fantastic Experience!
My Britain and Ireland in depth with the Paris extension was a magnificent experience. I learned so much history and culture that I would've never understood otherwise. I have walked away from this trip with a new understanding of different people and cultures as well as a love for travel.