absolutely amazing
The tour was the best experience I've ever had. Our guide was absolutely outstanding and had such a nice personality. The provided meals were delicious. The places were so, so beautiful.
Amazing Trip To Europe
This trip was very educational, fun and life changing. I learned so much about each country that I went to and my tour directors gave me a very thorough tour of each place I visited. I went to many popular tourist spots as well as many places that were historic and not as popular for tourist but still very interesting and fun to learn about. It was just such an amazing experience and I encourage everyone to take the chance and go on this trip because you will not be disappointed. It was so nice to have the whole trip planned out for me and I didn't have to worry about finding something to do cause our tour directors gave me tons of suggestions about shops to look in, restaurants to try, and some popular tourist spots around our location. I made a lot of new friends that I still keep in contact with on a regular basis and we are trying to plan another trip in the future. I felt like a part of the public and it was just so peaceful and fun. All five hotels were in a good area and were clean, nice, and the staff were very friendly and helpful. Our tour bus was clean, comfortable, and our driver was extremely friendly and he even bought water and sold them to us for one euro cause he knew a lot of the places we're overpriced and would sell water for 4 euro or more. The days were very well thought out and our tour directors gave us the schedule each day so we knew everything that was happening throughout the day. Overall, this trip was a trip of a lifetime and I can't wait to plan my next trip with EF!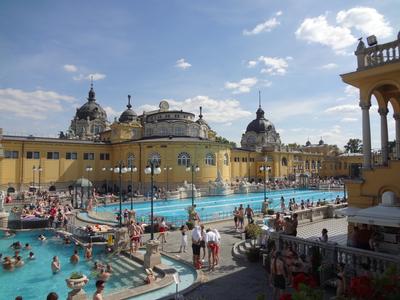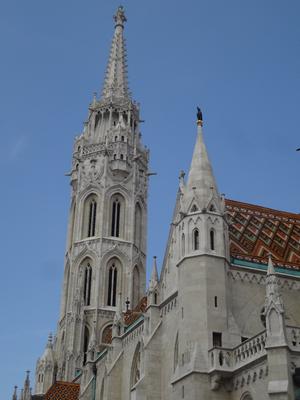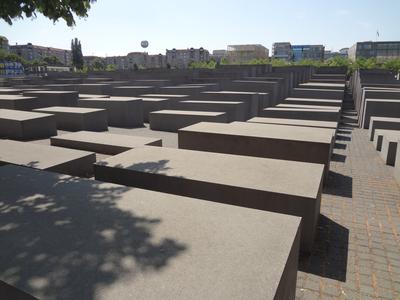 My first EF tour and it was amazing!
My son and I picked this as our first group tour out of the country with his teacher and a small group from the school and it was a winner. We visited a lot of countries and cities but the rides were short and the one day that was the longest, we watched movies and the Tour Guide did trivia with us and chatted and filled us in on things. She tried to not let us fall asleep too much. Ha! Budapst, Krakow and Prague were my favs overall, but we stopped at so many more locations. It was hot, and there wasn't a lot of hotels with air conditioning (or soap, etc), but the experiences were worth every dime and sweat. Go on this trip - you will not regret!
Fantastic Experience!!!
Seeing so much of the areas where the Nazis impacted the world so terribly was life changing to me. The places we visited were beautiful now and it was great to know that the people are doing so much better there now. Our tour guide was THE BEST too!
Perfect trip
Our trip was fantastic! The tour guide was awesome. She was very knowledgeable, organized, and went out of her way to make sure our experience was special!
The cities were amazing. All of them were full of history and beautiful architecture. We enjoyed the people, the food, and the scenery.
Great Guides, Hotels too far away, basic meals
The individual city guides and our tour guide were great. We learned a lot from them and they connected well with the students. Also, they did their best in adapting our plans given sometimes difficult circumstances.
But there were many negatives. The weather was hot (mid 90s) and 2 of our 4 hotels had no AC and no fans making it very difficult to sleep. The hotels were also not near the city center so we wasted a lot of time on the bus and in traffic trying to get from our hotel into the city each day. i.e. in Budapest we spent 3 hours stuck in traffic and lost our entire morning to tour. Yes, hotels in the city are more expensive, but for what we paid, it seems like we could afford them.
The dinners were ridiculously basic. Many times the restaurant acted like they did not want us there and stuck us in a simple back room away from other patrons. There was always a set menu with no choices. Any type of drink cost extra. Only once did we feel like we were truly "dining in Europe".
Sixty people is was too many for one guide to escort through busy city streets. It would often take 2 changes of a light for us all to be together. It was often impossible for most of us to hear the tour guide unless we were very close by. Many missed opportunities.
The bus driver was limited by very strict "length of duty" driving rules so we would have to leave the city early in the evenings (so no nightlife) and return late in the mornings because of his mandatory 11 hours "rest". Very limiting on our opportunities to maximize our time in the cities.
Overall, my girls liked being with their friends and we enjoyed what time we had while on tour, but there was a lot of wasted time. I felt like this was not a good value for what we paid. I went as a parent volunteer with my 2 daughters and we paid our own airfare, yet we still paid about $10,000 for what is really a 10 day trip - not 12 as advertised. ("Day 1" is just a fly out day and "day 12" we departed the hotel at 3am)
Selecting hotels (with AC) closer to the city center (thereby reducing wasted bus time) and enhancing our meal experiences would make this trip much much better. The guides were always top notch.
Truly a trip of a lifetime
Overall an excellent trip! My 17 year old son had all great things to say however there was an issue at one of the hotels with a significant amount of bugs among other things...but other than that he said the trip was outstanding. Maybe a little too long of a time for daily lunches but he managed to fill the time with friends. EF noted the issues that the group had at the one hotel and offered a small amount of money to each student for the troubles which showed effort on EF's part.
Profoundly educational
From start to finish my classsmates and I enjoyed visiting all the cities and learning all about the history cultures and food. My friends and I became closer and made new friends along the way.The only mishap was the hotel in Prague had bugs in it and the lights didn't work would not recommend putting a tour their again but then we ended on a high note in Budapest great hotel great culture and the Budapest baths. Look forward to exploring the world even more now.
Amazing Tour Directors!
This trip was absolutely outstanding. Aside from a couple less-than-adequate hotels, this trip couldn't have been better!
Awesome!
I made a ton of new friends and it was an amazing experience to see cities I otherwise would have probably never been able to visit or see in the same way