Great Experience
The trip was great and very educational. I believe that some of the nuances in the difference in culture and community couldn't be appreciated by most of the children.

Accomodations were Radisson (Belize City), Log Cabin Inn (San Ignacio (sp?) and Banana Beach resort (San Pedro). Did not love the Radisson.

Everyone enjoyed the guided boat ride, the Mayan ruins, the pepper tour was good, the chocolate tour was good, but it was extremely hot in the building so people were a bit distracted by the heat.

The most fun (entertainment) parts of the trip was the Cave tubing, Snorkeling and Snuba. The ziplining was fun, but is accessible in our home state so it was less of an adventure.

Our guide R.J., is the best! I would only recommend him to anyone visiting as a guide.

I think that the trip should have included the great blue hole, since it is an international attraction, we should have seen it or snorkeled there.

We would definitely return again as a "regular" vacation and we would definitely do cave tubing and snuba again!
My Most Amazing Experiences!
The Things that I enjoyed the most was Snuba and Ziplining. Of Course I enjoyed everything thing else but those two just hit home for me. The water and the scenery was SO amazing. The culture is so welcoming. In Belize they promote women just as much as men. As a Country in all they support all races. Going to Belize is better than being told about it. So, after you read this you should think about visiting Belize. Have a great time!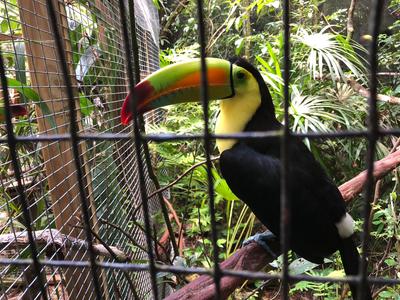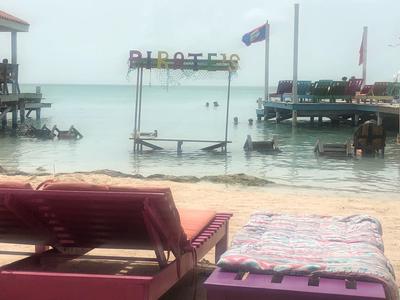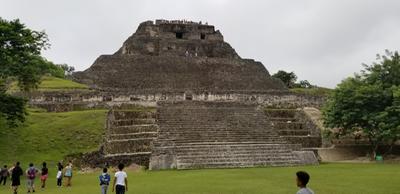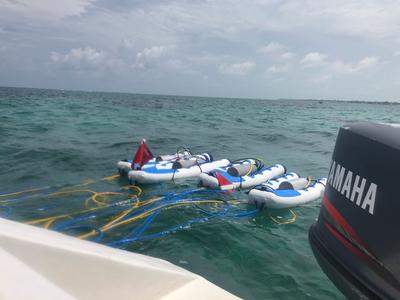 A Great Time
We had a great time. We seen so many things that I had never experienced before.
Beautiful country
We had a wonderful trip. It is amazing and beautiful. Our tour guide was very organized and added extra stops, so we could view local farmers markets and stay busy. I highly recommend extending your stay, so you can have more time on the island of San Pedro. I wish we had. It was gorgeous. Our snorkeling experience was phenomenal.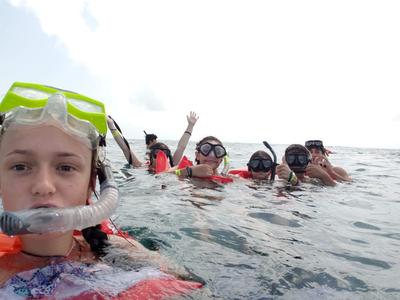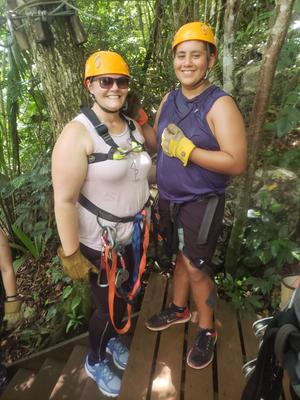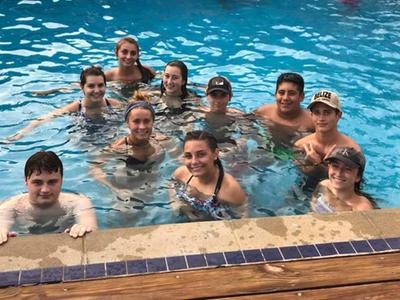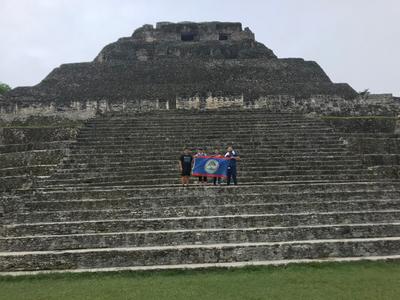 good
it was good. We had the same food repeatedly and really wanted to enjoy the nice resort a little longer after staying in those other accomadations. The activities were fun. I'm glad I went and I would do it again if I could afford it.
Amazing trip with my Best friend my brother
Loved every second. Got to share this experience with by brother. We both had a blast and tons of new friends and learned a lot
Eye opening adventure!
Belize is an unexploited gem! We found all of our activities intense and face to face with the natives. Belizeans are carefree and willing to share their country which made each experience even more enjoyable. This trip isn't for the faint of heart or introverts either. Be prepared for Leg Day everyday! The sights and sounds of Belize will have me coming back every so often just to get away from the hustle and bustle of my everyday life:)
UnBelizable Adventuress!
Students, teachers, guides, drivers and new friends made this an UnBelizable trip. Awesome adventures were had by all.
Beautiful Country!
Belize was incredible from start to finish. The local people were incredibly kind, and the history of the country left us in awe. We all hope to go back someday!
Great Experience
I enjoyed this trip so much. I saw incredible things throughout my time: a huge, beautiful turtle when snubaing, had so much fun with the local kids, zip lining was amazing, and then there were so many other great things. The food was delicious and I miss it so much, but what the greatest thing was, was that it didn't seem very touristy because I felt immersed in the culture a lot too. David our tour guide was from Belize, and he was amazing and so fun. However, I do think that there could have been less downtime since there were many days where we would just be sitting in the hotel room.