China was amazing!
Had the most excellent tour! Can't thank the teachers enough for putting it together and everything they did for me. The 10 day tour of China was awesome! The Great Wall was spectacular and the tea ceremony was a favorite. Thanks to everyone for all their hard work in putting this incredible journey together. It was an adventure of a lifetime and I learned so much!
Trip
Excellent trip. The tour guide was informative, approachable and enthusiastic. I would highly recommend this trip.
Fun and Flavorful
Everyone on the trip had a great time. Our tour director was knowledgeable, and we all enjoyed the food! The reason I did not rate it excellent was the layover on our trip. After being on a plane for fourteen hours, we had a ten hour layover before our next flight. Some of the kids felt sick. It was the only negative aspect of the entire experience.
Life-Changing
My overall experience was extremely positive and I wish I never had to leave China. It was a fun and interesting learning experience that I wouldn't give up for the world. If you are interested in the Chinese culture, art form, history, or language, this trip is a great choice for you.
Wonderful experience
I had an amazing time in Beijing. We had a great tour director who made sure we were learning and having fun. I was exposed to both the landmarks and history of China and the modern-day culture. I was able to see the way the Chinese live firsthand when we had lunch with a local family. I learned the history of the Great Wall, Forbidden City, and other major landmarks. Free time was balanced nicely with guided time, so we could explore after being shown around. All in all, I had a great experience on this tour and can't wait for my next one.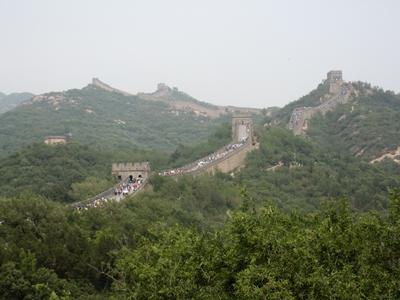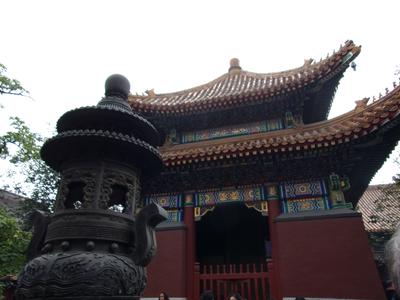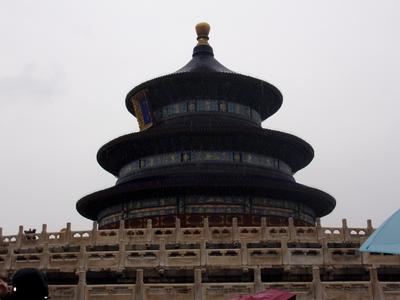 Good Value/experience
This was my first student tour, but not the first time to China. I went with the expectation that students would be immersed in culture and history. #1 I am torn because many things were highlighted and many experinces were made availalbe. However, a lot of commercialism was also presented to the students. Examples: Tea Ceremony, Pearl Factory and Silk Factory were all meant to give a small look at what is part of Chinese culture, but it was pretty clear that these were opportunities for Chinese businesses to make a lot of money selling to students. I would have preferred that the students visit these various factories with out the high pitch sales afterwards. (After spending very little time in the factory, we were led to the showrooms.) The best value of the trip for me, was a visit to a home in the Hutong Area, the Olympic Complex, the Great Wall and the Peking/Kung Fu shows. Stick to these and only minimize the factory tours would have been a better value. #2 Both male and female students were on the same floor in the Hotel, I thought I had read that this would not be the case. #3 The Visa costs were pretty high and should have been given a "heads up" on these fees at the beginning.
XieXie, China!
Had an amazing experience. Tour director was very helpful and very kind. There was enough time to experience things that we wanted to experience. Beijing is beautiful. The Great Wall was my favorite!
Extremely Amazing Experience!
This was by far the best trip I've taken. The tour guide made everything extremely more enjoyable. He provided a lot of essential information about China and how to stay safe everywhere we went. He had an extremely positive attitude, which definitely helped when things weren't going so well, such as when it was raining. The food was delicious, and there were many different options of dishes. All the trips were very well planed out, and everything overall was very well organized, which just made everything more enjoyable.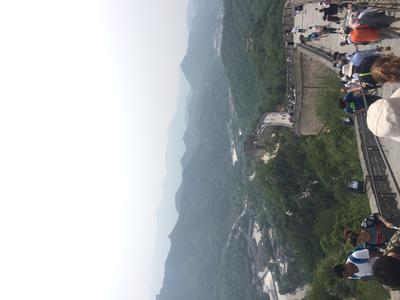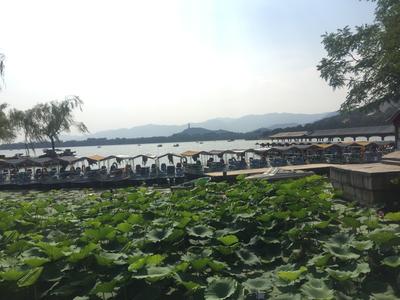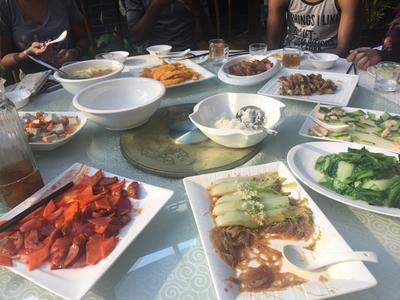 First time Traveler
Oh where to start....China is beyond amazing and if you have such a excellent planed tour with a one of a kind tour guide the tour becomes spectacular. Any first time travelers should feel safe in the hands of EF Tours and enjoy all of China, the people are friendly but also be careful with street vendors where they might swindle you for Taiwanese money instead of Yen. Bargaining is a key tool on your trip in China never take the starting price at first glance, you can bring the price down to 50%.